Windows is a name of the the operating system developed by Microsoft company. An operating system or OS is a system software which is necessary to run a pc hardware. System software actually controls the all input / output devices and other components of the computer. Microsoft Windows also referred as "Win" in short. This is a resource article for all the useful information to learn about latest released Windows 10 version.
What is Windows 10?
Windows 10 is the latest version of the Windows operating system. Microsoft released this version 'software as a service'. Future feature updates will be delivered over the internet. It means users don't have to reinstall a new version of the Windows, but it will be updated automatically via OTA updates. That's why Microsoft says it is the last version of its operating system. And there will be no Windows 11 version. All future feature updates will be the OTA updates as like the Android.
Windows 10
Windows 10 is a highly flexible, adaptive & modern operating system designed to unify the experience across multiple devices. With all the latest tools and features Microsoft also keep the older features and tool of Windows 7 that users don't feel uncomfortable after switching to the this latest OS.
Windows 10 claims to be not just another operating system. Indeed, this edition bets on a common code for various devices. That is smartphones, laptops, tablets, Xbox consoles, and so on. Basically, Microsoft is betting on the convergence of its products. But let's go to the beginning. It was announced in September 2014. Finally, it was released in July 2015 as part of the Windows NT 5 family. And during its 5 years journey Microsoft has introduced many new features in it.
Features of Windows 10
There are many best things in Windows 10 due to which users use it over other operating systems. Microsoft keeps adding new features with its feature updates released twice every year. Here are some of the major features.
---
---
It adapts to you
Automatic backup and syncing
Microsoft family safety (parental control)
Windows Hello – more ways to login
Cortana – virtual assistant
Powershell command line
Night light feature
Login with Microsoft account
Inbuilt Windows Defender
Connect your phone with Windows 10
Snip & Sketch – Inbuilt screenshot capturing
1. Windows 10 adapts to you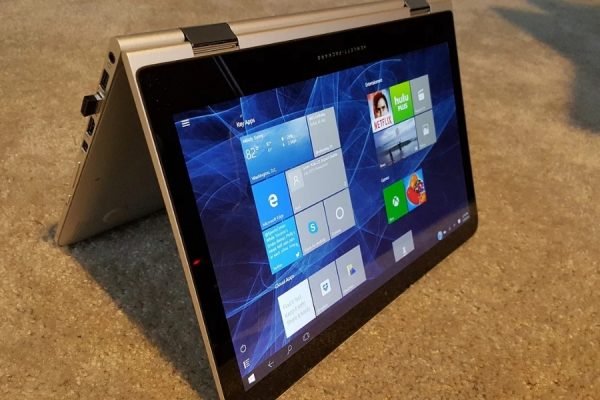 Windows 10 is very adaptive to the user's requirement. You can customize it in many ways like: Change the screen size, Adjust screen brightness, Narrator to read text, closed captioning, Mono sound, Live call transcription, Type without keyboard, On screen keyboard, Click with eyes, type and navigate with voice And lots more other useful accessibility options. It has everything to customize according to a user's requirement. It automatically adapts itself according the device size. It also comes with touchpad gestures to easily do common tasks with your fingers on a laptop.
2. Automatic backup & sync option
In previous versions of Windows, it was not easy to take the backup of the important files. Users required to use the third party backup software. It enables users to sync their system settings with Microsoft account and take the backup of their desktop, documents and other important data on the cloud. Microsoft one drive provide free 5GB cloud data for every user. Users can upgrade to a paid account for more space and features. 5GB is more then enough to save your important documents, but for media files you may require more space.
3. Microsoft family safety
Computers and mobiles become essential part of todays education system specially after covid-19 pandemic. So developing healthy habits in kids is our responsibility and is the necessity of today's time. Microsoft Family is a good tool to achieve it. Limit the devices, apps and games for windows, Xbox & android. You can apply apps and games filter, web and search filters to limit the child to allow only certain apps to access. It also helps to get the activity summary of the child to keep and eye on them. There are some features like location sharing and location alert to easily locate your loved ones. But for these features you require a subscription. To know more check out here How to use parental control feature of Windows 10.
4. Windows Hello
This is a novelty in the operating system that aims to replace passwords with a facial recognition or biometric system. Windows Hello is an user authentication system. It allows users to login using fingerprint, facial, recognition, Pin or with a physical security key. So Hello is a more secure way to login. This would allow Windows to know if the user is really authorized to use the system.
5. Cortana – The virtual assistant of Windows 10
'Cortana' is the name of the virtual assistant of Windows, like 'Siri' for apple and 'Okay google' for android. This virtual assistant made its appearance in Windows 8.1 and persists in Windows 10. It do certain tasks automatically with the voice commands. In addition, it replaces the Windows search system and allows Voice and Text interaction. It also provides the user with assisted searches. For this, it makes use of Bing, the Microsoft search engine. Of course, searches within the computer are also available.
How to enable / disable Cortana
6. PowerShell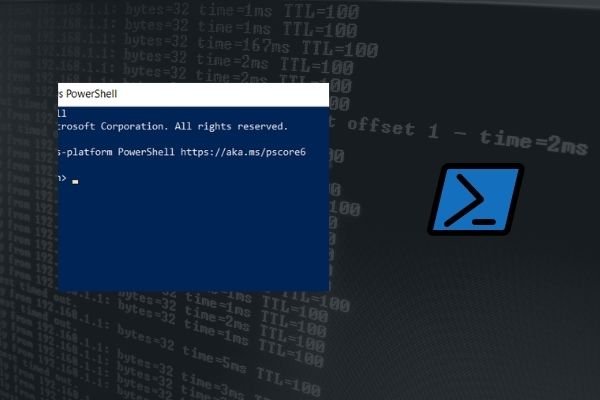 Powershell is powerful command line of introduced in Windows 10. It is very powerful then the cmd or command prompt of previous versions. Know more about the powershell : What is PowerShell and how it is different then DOS command Line. Actually this is a terminal app available for Windows, Mac and Linux. First time Windows get its own powerful terminal.
7. Night light feature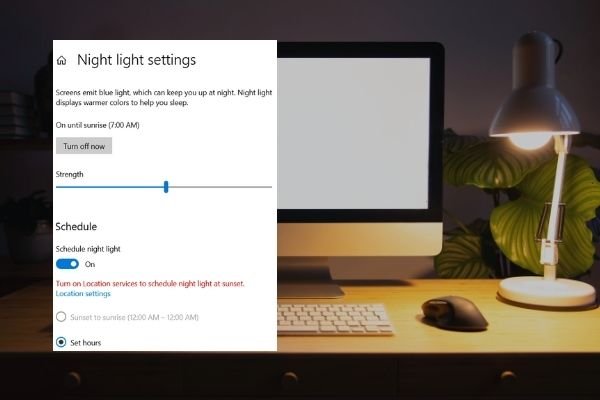 It is a good feature to reduce the blue light when you work in low light conditions. Windows 10 has an option to adjust the screen warmness and schedule as per the day and night to switch automatically. Here is a separate article describing how to use the Night light feature. It help to save our eyes from the hard blue light emitted from the screen in low light. But in day time for proper visibility of the screen we again require these settings. So this feature enable the automatic scheduling of the screen settings as per set time.
8. Login with Microsoft account
Now users can login in Windows with Microsoft account. It helps to sync all the settings in the cloud. And get all the personalized settings when you login in another system with that account. Still you can also use the local account to login. Users may switch any time to login with Microsoft account.
9. Inbuilt Windows Defender and Security
Microsoft operating systems have always been criticized for security flaws. In fact, in the past, it was essential to purchase a third-party antivirus. But now users are moderately protected as Windows 10 incorporates its own security suite. Indeed, Windows Defender is an integral part of the security section of the system. In addition, it is combined with a good Firewall. Likewise, it integrates seamlessly into the system and resource consumption is minimal. It works well, but today's security suites are more powerful then the Windows defender. So keeping in mind the increasing cyberattacks, it is a good idea to install a robust security software. Check out the best antivirus for Windows 10.
10. Connect Phone with Windows 10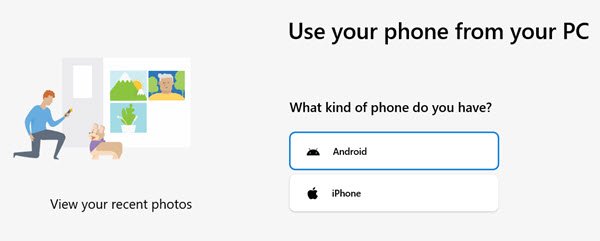 Windows 10 is removing the gap between computer and smartphones. Now convert your PC into phone by connecting your phone with the Windows 10. Make & receive calls, text and get notifications right inside Windows 10 PC. Accessing or transferring photos from an Android or Apple iOS devices is very easy now. Collaboration with Samsung allows a seamless integration with Samsung devices. It all is possible with the new Your Phone app in Windows 10 which comes preinstalled in it.
11. Snip & Sketch – Take a screenshot easily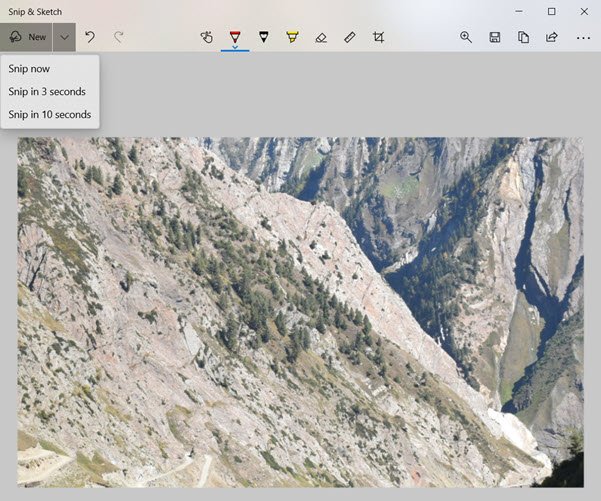 Windows has introduced a new feature in the latest features updates to take a screenshot. Screen capturing is a basic requirement these days and Windows has make it inbuilt without help of any third party software. Snip and sketch take the screenshot of the screen and present it in an editor to annotate it. Here you can crop, write, mark it and share it easily with others. Refer this tutorial to know in detail to take a screenshot. Here are some other alternative with these best screen recording software for windows 10.
Windows 10 is a constantly evolving system
Please keep in mind that Windows 10 is a constantly evolving system. So we expect new features to be released soon.
How to get Windows 10
We have already told you the most important details of Windows 10. So you must be looking forward to having it as your operating system. There are 3 options to get it.
1. Buy a new Windows 10 PC
Logically, it is a clear way to have Windows 10. Of course, it is not the most economical. Since you would be paying for all the hardware plus the cost of the Windows 10 license. So you have to select a manufacturer that offers its computers together with a copy of Windows 10 license. However, it has its advantages. In fact, this method ensures that you will not have driver problems and you get the latest hardware compatible with Windows 10. Since the manufacturer provides the files for all hardware to work perfectly with Windows 10. In addition, they usually provide technical support related to the operating system. So you can be sure that it will run perfectly with your hardware. And if there are any problems, then the manufacturer should provide solutions.
Go to Microsoft Store or Amazon to buy a new Windows 10 computer online.
2. Upgrade from a previous version of Windows
The first thing you have to do is to have a version of Windows 7, 8, or 8.1. It is indispensable that the system is legal and validly activated. This is very important since this license will be associated with the new Windows 10 license.
Consequently, you will have your new operating system validly activated. It has been a revolutionary operating system in many ways. Even when it was launched it came with an aggressive advertising campaign. But it also offered an unusual offering coming from Microsoft. In effect, the company offered a free upgrade from some of its previous systems. Specifically, Windows 7, 8, and 8.1. Therefore, it was enough to have one of these systems validly activated.
Then, the update arrived free of charge via Windows Update. Of course, this was a limited-time offer. Specifically for one year from the release of Windows 10. Specifically, this promotion expired in September 2016. But you can still claim it. Here are some helpful article to upgrade it freely from Windows 7 to Windows 10.
Upgrade to Windows 10 for Free
Activate Windows 10 with Windows 7 / 8 key
3. Buy a new Windows 10 license
If you have not a valid windows 7 / 8 license or was a cracked version of windows and not willing to buy a new windows pc then this option is good for you. Buy a new Windows 10 license. You can buy it directly from Microsoft or some other authorized reseller.
Buy new Windows 10 license from Microsoft store
Things to know before you switch to Windows 10
If you are planning to switch to the Windows 10, then here are the things you should know before switching.
When you switch make sure your all hardware devices like printers have drivers compatible with the windows 10. Check if printer is compatible. Though Windows 10 has a vast database of latest drivers of most of the devices, but there could be some very older devices for which drivers could be absent.
If you are upgrading from a previous version then you will have 30 days to revert to the previous version. Here is a guide how to do this. If you don't like it or found that something is broken, then you can downgrade from Windows 10 back to windows 7.
Check the minimum system requirement for Windows 10. Recommended requirement is 4 GB of RAM, 50 GB of free hard disk space, Dual Core processor. Check Free space requirement.
If you are concerned about your older programs, then don't worry older programs can also be run with the compatibility mode option.
Download and install Windows 10
You can download the Windows 10 iso using the media creation tool. Just download the Windows Media Creation Tool from the official website. This utility is very intuitive and offers two modes of use. Update the PC or create an installation media for another computer. So you must select the first option and follow the instructions. For a thorough explanation of this method, please review our complete guide to create a bootable windows 10 media or download an ISO file. After creating the bootable media disk, you can easily install a fresh Windows in a new PC.
You can install a free trial to evaluate the Windows 10. After 30 days of trial you require to activate it by entering a valid license key.
After installation of Windows 10
After successful installation of Windows 10, you will see a modern user interface. The first thing is to install a good antivirus software to protect the newly installed system from all kind of cyber threats. Further here are some articles to help you to do certain tasks.
Windows 10 Tweaks
Here are more resources to tweak Windows.
Windows 10 Maintenance and Optimization
Any operating system require regular maintenance and optimization for better performance. These articles help you to achieve the same.
If you do not want to do the things manually, then there are some PC optimization software to clean, optimize and repair automatically.
Customizing Windows 10
These articles will help you to customize the things in Win10.
Troubleshooting Windows 10
It is a common thing to face some issues while you use a machine or software. And same is for the Windows system, but these below articles will help you to fix or troubleshoot the common Win 10 issues.
Lets delve deep about the Windows and know more about this innovative operating system.
Editions of Windows 10
We have already mentioned that Win10 is an all-in-one solution. So it aims to cover all markets with a single operating system. Therefore it offers different versions of the operating system. The difference is in the target audience. Windows 10 home, pro, enterprise, education, for workstation, S mode etc. Here is a detailed comparison of Windows editions.
Win 10 Home vs Win 10 Pro
Home and pro are two most common editions for the consumers. Lets have a look at them.
Windows 10 Home
However, this time we will focus on the two most widely used versions. Specifically on the Home version and the Pro version. As mentioned, these versions respond to the type of user that is focused on. Let's start with Windows 10 Home Edition. Don't get carried away by its name. This is a complete operating system, focused on the home user. That is that student or worker who uses the computer for their daily work. Either to study, to work, or simply as leisure. Like watching movies, photos, surfing the Internet, or playing games. This system provides the user with all the tools to develop naturally.
Windows 10 Pro
As for Windows 10 Pro Edition, it is focused on the professional or business user. Therefore it has a number of features that are not present in Home Edition. Some of these elements are Hyper-V, Remote Desktop, BitLocker, and development features. As you can see, these are security and productivity features geared towards enterprise use. So if you are a home user, you may not miss them.
Which edition should I buy?
In addition to these differences, the Pro version is more expensive than the Home version. So which version should you choose? Well, it depends on the type of use you will give to your computer. If you will be doing simple study, work, and leisure tasks, then certainly the Home version is for you. But if you are an IT professional and you need extra protection and functionality, then the Home version is for you. Then it might be worth paying a little more for the Pro version. Anyway, for more in-depth comparison read Windows 10 Home Vs Windows 10 Pro.
How to upgrade from Home to Pro version
Windows 10 updates and upgrades
These are two different terms used for Windows. But some times users confuse between these terms. So lets understand what these terms are:
What is Windows 10 upgrade?
Upgrade means switching from a previous version of Windows to the newer version. Previously it was not easy for the Windows. But with the release of the Win10, now it is easy to upgrade to the newer version without loosing data or apps. And as Microsoft mentioned that Win 10 should be the last version. So simply upgrade means switching from older Windows versions like Windows XP, Windows 7 & Windows 8 to the Latest version. Here is a guide on how to upgrade from Windows 7 / 8 to Windows 10 easily.
Earlier we mentioned that Windows 10 aims to be the ultimate operating system. Therefore, we are betting that it will be the last system released. Of course, it will be improved and updated with successive releases. In fact, a major update codenamed Sun Valley is currently expected. This will be the major facelift of Windows 10 since its release back in 2015. In addition, support for the current version is expected to continue until 2025. Consequently, an upgrade of Windows 10 to a different operating system is not expected. Certainly, with the upgrade policy, there will be successive renewals. But always on the basis of Windows 10. On the other hand, we previously developed the possibility of upgrading to Windows 10 from previous versions. This implies a complete and free upgrade of the system. We will see how long Microsoft continues to maintain this policy.
Upgrade Windows 10 to Windows 11
What are Windows 10 updates?
Windows 10 update is a service of Windows 10 where it automatically install the latest updates from the Microsoft servers. Though this feature was also available in the previous versions of the Windows, But previously it was designed to just get security updates, But in Win 10 it will also install the ne features, system drivers and security patches as well. In previous versions it was an optional service, But in Win10 it is a required service. You can not stop it completely but can only delay or pause it.
Windows 10 updates can't be stopped
Windows 10 update is the mast talked thing about the Windows 10. Because in Windows 10 you can't stop them to install. It install the updates automatically.
But still there are some hacks to stop the Windows 10 updates. Below are some more guides related to Windows 10.
As it is the new thing for both company and users, so there are some bugs and some times these updates are responsible for many unknown errors of Windows. Most common issues are 'slow speed of windows' & system hangs at some certain point. Behind every these type error Failed windows update is the suspect. Below articles are useful to solve this issues.
Windows 10 update assistance
It is a feature of the system that allows you to manage updates. That is the way in which updates to the system and its components will be received. This tool serves to concentrate in a single place, the new features that Windows 10 will receive. In addition, from there you can download them, pause them, install them and even uninstall them.
In addition to the system's own security updates, Windows Update has another function. And it is that from there it is possible to update the Hardware drivers of the equipment. Consequently, it is a great advance feature with respect to previous versions. Since it is possible to configure it to receive automatic updates of drivers. This ensures greater stability in the operating system.
How Microsoft deliver updates
Feature updates: these are released every six months and are a package that profoundly modifies the operation of the system. They add or remove functions and review system security.
Quality updates: these are the normal updates and patches that are released at any time.
Driver and product updates: Store programs, Office, and device drivers can also be updated by Windows Update.
After 5 years of using Windows 10, the system has gone through different versions. Which is not the same as editions. Since Windows assigns a nomenclature as updates arrive. For example, the current version is 20H2.
What is new in Windows 10 as compared to previous versions
Previously we have seen some of the distinctive elements of Win 10.
Bye Internet Explorer, hello Microsoft Edge
Windows 10 includes a new web browser. Indeed, we are talking about Microsoft Edge. Which was conceived to replace Internet Explorer. In addition, it is designed to operate with Cortana. While it is true that at first it did not respond to the expectations created. Since it turned out to be heavy, slow, and not very friendly to use. However, Microsoft opted for a change of approach. In fact, for some time now it has based Edge on Chromium, the open-source project behind Google Chrome. The truth is that the result is a clean, light, and efficient browser, as we tell you here.
New applications
Most of the classic Windows apps have been kept with Windows 10. Of course with a renewed and modern look. However, it has also included a number of new tools for the user. Let's look at some of them: 3DBuilder, Alarm and clock, Calendar, Camera, Contacts, Your phone, Maps, Photos, Messages, Xbox console, Companion, News, OneNote, Movies wtc.
More About Windows 10
As mentioned, Windows 10 is a big bet from Microsoft. Since it aims to universalize the OS for various technological devices. Therefore, it prides itself on managing the transition from mouse to touch screen. Additionally, it continues with the modernization of the graphical interface. Part of these changes was introduced in Windows 8.1. On the other hand, it aims to establish a system in itself. Therefore, Windows 10 can receive automatic updates. As well as security updates in the form of security patches. Similarly, it aims to overcome fragmentation. Indeed, they provide the user with up to 05 years of support. Which is something very new for the Redmond company.
On the other hand, Windows 10 innovated in its arrival for users. Since it was initially offered as a free upgrade for users of previous systems. It was enough to manage it through Windows Update. All these elements are intended to make Windows 10 the most secure and stable OS developed by Microsoft. In addition, the process to install it is very simple. In fact, it is practically identical to that of versions such as Windows 8. Depending on your hardware it can be very fast.
Pros
Login with Microsoft account enable syncing between multi devices.
Connect mobile without any hassle.
Mixed reality tools
Integrated Xbox app
Less bugs & powerful troubleshooters
More secure
Cons
Forced Updates, but it is good for security.
Safe mode is not easy.
suggested apps & games, but you can turn this off.
Windows updates cause the slow system, But it can be fixed.