Windows 10 update assistant can help you to fix many windows update related issues quickly. I got an error code and fix the issue with the help of update assistant. Check out the detail how I fixed it and what was the exact error.
Problem in Installing Windows 10 updates
I installed a fresh Windows 10 on a computer and trying to update it to latest Windows update version so that the computer could be up-to-date to work properly. But, Windows 10 update is showed me an error message that stated "Windows update could not process, try again later" with an error code 0x80244022.
Cause & Solution of the update issue (Error Code : 0x80244022)
It is hard to tell the what is the exact cause of the issue but as per my research it could be due to the faulty Windows installer. But I ma not sure there could be any reason. But anyway the ultimate thing is that I fixed this issues with the help of the Windows update assistant. Checkout the further process to download and run the update assistant to install the latest updates.
Windows 10 update assistant download
Open this URL
Click on Update Now button to download the Windows Update Assistant tool or download Windows 10 update Assistant from here. See the below screenshot.

Execute the downloaded Windows Update Assistant utility.
Follow its on-screen instructions to complete the update process.
Sometimes it requires to reboot the computer even twice. So, please allow it to reboot the computer. After reboot, it will auto-update your Windows to the latest version.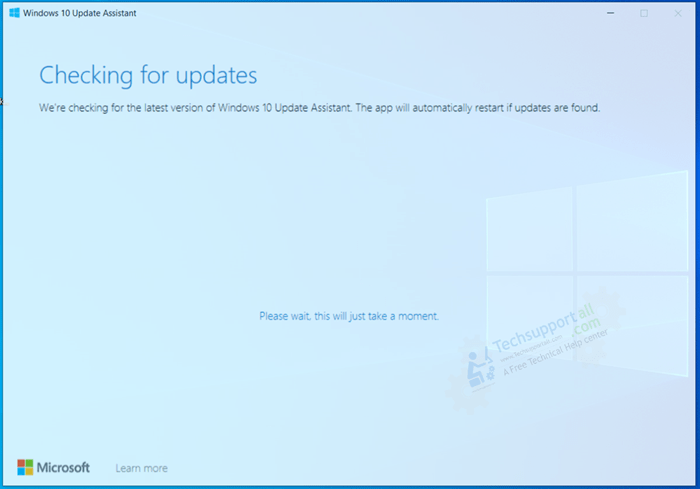 Conclusion
Here you have seen that how Windows update assistant tool has fixed this Windows update issue automatically. Personally, I have seen that Windows update assistant is the most powerful tool when your Windows update failed to update.
But if this method is unable to fix the problem then there are some other methods available to get rid of the Windows update related problems. Here is a complete guide to fix Windows update errors. There is also a Windows troubleshooter utility in Windows 10 to fix the windows 10 update issues automatically. Or you can install the Windows 10 updates manually. If updates has stuck then try to fix unfinished windows 10 updates or you can Uninstall windows updates completely before installing them again.
---
---
In Windows 10 there is no option to disable or stop updates completely, but still there is option to pause the updates. Though there are some hacks to disable automatic windows updates but we don't recommend you to do so.