Cortana is becoming a personal assistant built into Windows 10 by Microsoft. It will assist you with your voice command. You can use cortana to search files, folders or do any specific job through voice-command into your computer settings. You can say, it is very helpful if you are alone at home and want to talk with your computer. Sometimes, it looks very useful like, if you want to set an alarm or timer, so you just need to say, "please set the alarm for me" Cortana will do it for you. It is damn simple but useful for some users.
Moreover, it starts together with the system. For this reason it consumes resources and can slow down the startup of the operating system. On the other hand, recently the Redmond company has recently reconfigured Cortana as an independent app. For that reason, the process of removing cortana is a bit easier than before. Let's see how to do it.
In Windows 10, it is possible to turn off Cortana. Let's see how.
Index: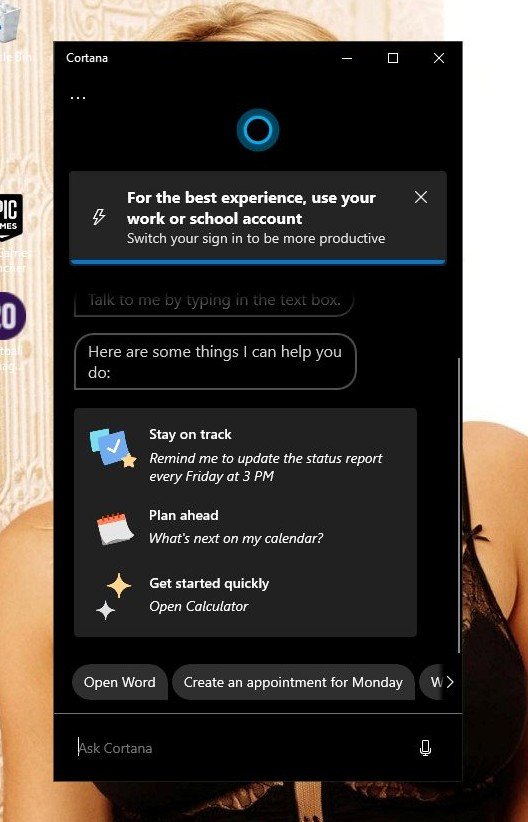 ---
---
Disable Cortana
We have already mentioned that Cortana is now an independent app. The following steps will work with Windows 10 2019, 2004 versions as well. If you want to disable it so that it does not start at a Windows startup, please do the following:
In the first place, press the combination Ctrl+Shift+Esc to open up the Task Manager. Once there, please click on the Startup tab. Then, select Cortana. Finally, click on Disable in the lower left corner.
The advantage of this method is that it does not completely uninstall Cortana. It simply disables it from a system startup. In addition, it will be available when the user requires it..
Enable Cortana
You can enable cortana in the same way. Open task manager by pressing the "Ctrl+Shift+Esc" and then go to the startup tab and select Cortana and choose the enable button.
Uninstall Cortana
In order to uninstall Cortana, you need to have the 2004 version of Windows 10. This is very important, because if you do it with a previous version, you can have problems.
In the days from before Anniversary Update you can turn Cortana off using a simple button, but it is not possible these days. And with the latest Windows 10 update, disable the Cortana is just the way to solve the problem.
To check the current version, press the Win+R combination and run the winver command.

After checking the Windows version, it's time to run a PowerShell with administrator privileges. With this in mind, press the Win+X combination and select the corresponding option.
Run the following command in PowerShell.

Get-AppxPackage -allusers Microsoft.549981C3F5F10 | Remove-AppxPackage

This way you will have to completely uninstall Cortana from Windows 10.
Reinstall Cortana
If you want to use Cortana again, just install it from the Microsoft store. With this in mind, open this link. It will redirect you to the store.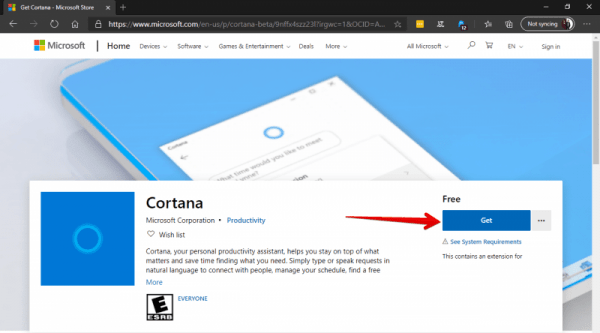 In this simple way, we have seen how to uninstall and install Cortana in Windows 10.