How to Fix Microsoft Management Console has stopped working error
Hi, It is good to be with you again. Today we will study another component of Windows 10, named Microsoft Management Console (MMC.exe). Specifically, Microsoft Management Console has stopped working error. In the first place, let me to describe what it is. This is a complement developed by Microsoft which gives us the opportunity to access advanced functions for the management of the operating system. Thanks to MMC we will have the option to create, open, edit or save administrative tools, technically called Consoles, which have the ability to manage multiple parameters of the software, network, and hardware within the system.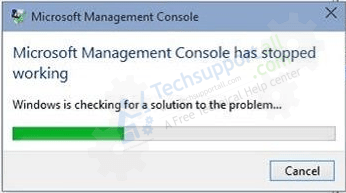 Usually, these services run in the second plane, and we do even know about it. But sometimes this error happens, causing a malfunction in the system. The origin of itself is quite difficult to determine but in most of the cases can be occasioned by system file corruption, bad upgrade to Windows 10 from an older Windows version or Local Computer Certificate Store problem. So, let show you how you can fix this problem.
How to fix 'Microsoft Management Console has stopped working' error.
Here we have given the five methods to fix this issue, follow the following steps.
1. Install every pending Windows update
As usual, the easier solution will be the first to try. If we wave this problem, it is probably that the solution might be as easy as installing every pending update. With this intention, type update in the search bar to launch Check for updates, then follow the on-screen prompts to install every pending update. After installing all the updates, please restart the system and check whether the  problem is resolved or not. If the problem continues, continue with the next method.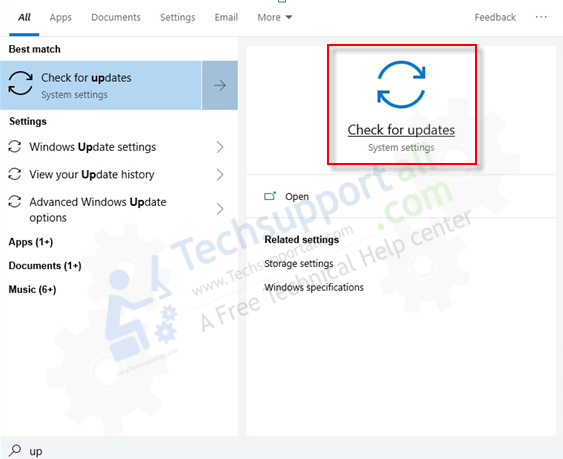 2. Start Windows 10 in clean boot mode
To perform a clean boot, we must log in to the computer with an account that has administrator privileges.
In the first place, we click in "windows + R". A new window will be open
Type "msconfig" command (without quote) and click OK. A system configuration page will be open.
Click on the "services" tab
Then, at the bottom, we must select "Hide all Microsoft Services" and then select "Disable All." This will disable all non-Windows services.
Next, we move to the "startup" tab, to open Task Manager. In task manager, all the startup applications are listed there, we must select one by one in order to disable.
After that, reboot your computer and enable service & application which in startup one by one to check which one is occurring  this MMC problem. In short, we recommend to manually disable one item at a time to try to locate the one that is causing the problem. Once you have identified the offender, you can remove or disable them.

3. Perform a Check Disk Scan
As we said at first of the article, this error can be caused by corruption among our system files, so we will to replace damaged files. For this, just type CMD in the search bar, to show the Command prompt. We need to do right-click on command prompt to get "Run as Administrator", In the Command Prompt, Type "chkdsk c: /r" command (without quote) and press enter to start the scanning and repair process.
chkdsk c: /r
Once the process is complete, reboot your computer and see if you still see the error at the next startup.

4. Repair System files with SFC Scan
If the Check Disk Scan cannot solve the glitch, then we have to perform an SFC (System File Checker) scan. To run this command follow the following steps.
Open Command prompt in "Run as administrator"
In command prompt, type

sfc /scannow

and press enter button from your keyboard to execute the command. It will start the scanning and repairing process, wait for its result.

Reboot your computer and whether the problem is fixed or not.

sfc /scannow
5. Running a DISM Scan – Repair Windows
This tool DISM (Deployment Image Servicing and Management) allow us to use an online (from Microsoft servers) system image in order to repair Windows. To do that, we need to repeat previous proceed to go into command prompt with administrative privileges and write:
DISM /Online /Cleanup-Image /RestoreHealth
DISM /Online /Cleanup-Image /RestoreHealth
The tool will try to check and fix our system. According to our internet speed, It takes a while.
After that, reboot your computer and check whether the issues solved or not. Please share your experience with here in the comments section below. If the problem doesn't solve, so please must let us know.
Was this article helpful?
Let us know if you liked the post. That's the only way we can improve.