As we know, Windows 10 offers a better handle of computer resources. Consequently, the user´s experience is more smoothly than past versions of windows. In the same way, one of the benefits of Windows 10 is that we can install as many programs and services as we want. When we start the system normally, it starts with a lot of those additional programs and services that we've added, and although everything will generally work fine, we may sooner or later encounter a software conflict. Likewise, a windows update could not install, impacting general performance. With this in mind, we can solve this situation by performing a clean boot.
Clean boot Windows 10
To perform a clean start we must log in to the computer with an account that has administrator privileges. In addition, we must bear in mind that during this process, it is likely that we temporarily lose some functionality of the equipment, but we should not worry because it will recover once we return to start the equipment in a standard way. So let's go for it.
Run 'msconfig' command to open up system configuration.
Disable all services except Microsoft services.
Disable all startup programs.
Restart. Now windows will start in clean mode without loading any extra services and programs.
step 1: Disable all Services except Microsoft
1. In the first place, we click in "windows + R"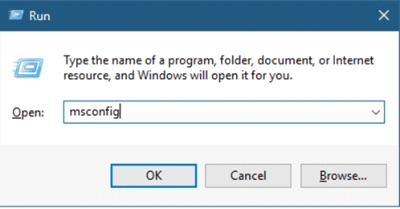 2. A new window will be open, and we must click on the "services" tab
---
---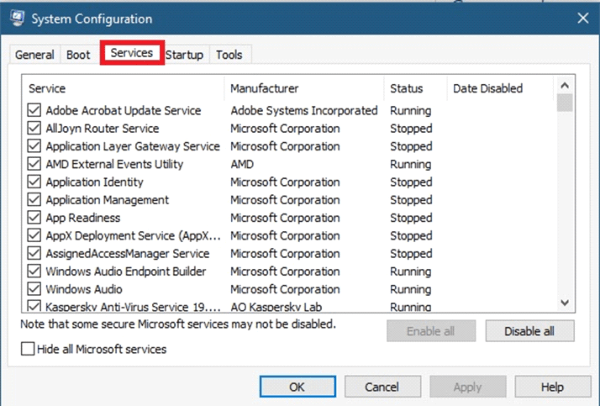 3. At the bottom, we must select "Hide all Microsoft Services" and then select "Disable All." This will disable all non-Windows services. Press Accept.
Step 2: Disable all startup programs
1. Next, we move to the "startup" tab, to open Task Manager.
2. In task manager, will be appearing all of the startup applications, we must select one by one in order to disable all services.
3 . Finally, we close the Task Manager and Accept in the Windows Start tab in the dialog box of the System Configuration previously opened. A warning window will appear, just select "restart" in order to system restore.
Now, Windows 10 should load much faster without running any of the services and startup programs. We can start to solve performance issues. Please remember, if some programs do not work fine, this a normal situation given that, we deactivate important services. Well, my friends, this is it for now, please post your experience and problems in the comments section. Don't forget to leave a thanks comment if this helps you.