Mostly all computer users know the importance of the Antivirus Software in their PC and as our smartphone is also under attacks these days and they also need the equal care to protect from hackers and malware etc. Mostly we have to purchase the separate license for every device. But today in this article we are providing the list of All in one Antivirus Security Software which can protect all your devices like PCs / Smartphones / Tablets and which are compatible mostly with all operating systems like Windows 10 / Windows 8 / Windows 7 / Android / iOS etc. Buying a multi device Antivirus Security Site make it easy to manage the licensing and renewal and also you can manage the security of all your devices from a central dashboard remotely from anywhere.
Best Multi Device Antivirus Security Software
Best Antivirus software 2018 (Multi Device pack)
Devices : Unlimited
Price: $119.95 ($59.98 – Limited time offer)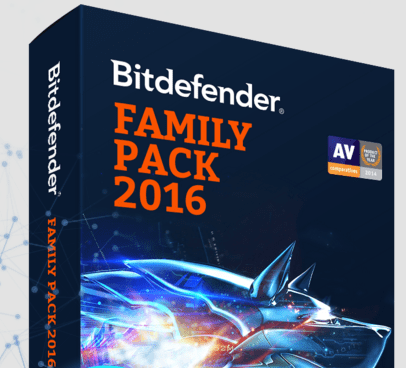 Bitdefender Family pack let you protect the unlimited devices in your household for the whole family members. Bitdefender is well known and a reputed name in Antivirus industry ranked as # 1. It includes many advanced features like Anti-Ransomware, USB immunizer etc.
Bitdefender Reviews
Devices : 10
Price: $89.99 ($49.99 Limited time offer)
---
---
Norton Security recently discontinue its all products and launched a feature packed Norton Security which is compatible with all devices. One license is enough to install the Norton security on any device. It have all the advanced antivirus features for a PC and for smartphones it includes all common Antivirus features & Anti theft features. it also includes 25 GB of secure online backup to protect the important data in the cloud.
Norton Reviews
Devices : Unlimited
Price: $99.99 ($49.99 Limited time offer)
McAfee LiveSafe is also one of the top Multi Device Security Suite to protect unlimited device per user. It also have all the features of a basic Internet Security for PC and App for smartphones along with anti theft features. It also comes with online secure backup in the cloud from McAfee. McAfee Additionally included Password Manager for android as well.
McAfee Reviews
Devices : Unlimited
Price: $89.99

Recently AVG launched its Zen platform to manage the devices remotely from any where. Apart from its regular products AVG launched 3 zen enabled products which are multi device / multi platform ready. 1 ) AVG Protection which is similar to AVG Internet Security but with multi device ready with zen enabled 2) AVG Performance is same as AVG Tune up ready for PC and Smartphones to tune up the performance. 3) And the third one is the AVG Ultimate which combines the feature of both these products with Privacy Fix. Tune Up utilities make it stand apart from other products.
AVG Zen Reviews
Devices : 7
Price: $99.90
F-secure is refining its products as they are progressing and F-secure Safe showing their commitment for the betterment. F-Secure is multi device platform build and features pack all the features of its Internet Security suite but it is multi device ready.
F-Secure Safe Reviews
Check out the latest antivirus coupons to get rebate on purchase of any of the above multi device security suites.