There are lots of computer security products available in the market these days. It is very hard to choose good antivirus software for the computer. So we have researched and created a comparison table of the best antivirus software. We picked up the top-selling variant from each company.
Norton vs Bitdefender vs McAfee vs ESET vs Webroot
Comparison of best 5 Antivirus programs
| | Norton | Bitdefender | McAfee | ESET | Webroot |
| --- | --- | --- | --- | --- | --- |
| Money back | 60 days | 30 days | 30 days | 30 days | 70 days |
| Trial | 14 days | 30 days | 30 days | 30 days | 14 days |
| VPN | ✓ | ✓ | ✓ | ✗ | ✓ |
| Parental control | ✓ | ✓ | ✓ | ✓ | ✗ |
| Password manager | ✓ | ✓ | ✓ | ✓ | ✓ |
| System optimizer | ✓ | ✓ | ✓ | ✗ | ✓ |
| Cloud backup | ✓ | ✗ | ✗ | ✗ | ✗ |
| Data encryption | ✗ | ✗ | ✗ | ✓ | ✗ |
| Identity protection | ✓ | ✓ | ✓ | ✓ | ✓ |
| Identity monitoring | ✓ | ✓ | ✓ | ✗ | ✗ |
| credit monitoring | ✓ | ✓ | ✓ | ✗ | ✗ |
| Compatibility | Win, Mac, Android, iOS | Win, Mac, Android, iOS | Win, Mac, Android, iOS, Chromebook | Win, Mac, Android | Win, Mac, Android, iOS, Chromebook |
| | Check Price | Check Price | Check Price | Check Price | Check Price |
We have skipped the common features, as all modern security software has those features. We are comparing some advanced features to help you make the best choice when buying a security suite for your devices.
The above-mentioned security software are almost equally effective and good for keeping the PC safe, but still, there are some extra features that make the difference. There are features given in the above antivirus comparison chart that are considerable when you choose the right security software for your computer or mobile.
Best Business Antivirus for Small Business
---
---
Best Free antivirus software for Windows
Factors to compare to choose the right antivirus / internet security software
Antivirus software or a security suite is a must-have piece of software or app for every computer or smartphone device. But deciding which software is right for you is always confusing. First, decide whether you need an antivirus or a complete security suite. Read the comparison between antivirus and Internet security suites.
We always recommend using a full security suite. Malware attacks are very high these days, and people are becoming victims of data loss, data theft, slow speeds, excessive usage of internet bandwidth, etc. Because there are numerous security software options on the market, all of which appear to be good and promising, selecting the best one is difficult.
Because everyone has different needs and priorities, everyone has a different ideal antivirus software. We're here to explain some factors to think about when selecting the best antivirus software for you. 
1) Pricing
Pricing is always important, and it is a good habit to consider whether what we are spending is worthwhile in light of our needs. Almost all companies provide a good discount for the first year of purchase, but on renewal they can charge the regular price. Pricing is also affected by the number of devices you own. So shop around for the best deal that meets your needs. Check out the antivirus coupons for the latest cheapoffersr from various antivirus companies.
2) Support and Customer Care
Always consider this factor: how easy it is to reach the support department or customer care of the security software. What contact options they are providing, like phone support, email support, live chat support, or forum support, And when they are open for the support. Is the company providing support in your regional language? etc.
3) How many devices you own and what OS they are based on
Always count how many devices you want to protect and what platform they are using, like if you own 1 desktop (with Windows OS), 1 tablet (Android-based), and 1 iPhone. So you have three devices with different platforms. Choose software that supports multiple platforms and has at least three device licenses. Then compare the prices and features you are getting with the software and choose the best one.
Features to look for in the best antivirus and security software
All antivirus products now include antimalware, antivirus, firewall, phishing protection, ransomware protection, and other common features as part of their toolkit, so we'll skip over these and move on to other important features of an ideal antivirus security program.
1) Same license valid for Multi device
Nowadays, one person may own multiple devices, such as a desktop computer, Mac, laptop, Android-based smartphone, tablet, iPhone, and so on. Purchasing and managing licenses for every device is a real pain, so choose an antivirus that you can install on any of your devices with the same license key and that can be easily managed from a single login. All the above mentioned security suites have this feature.
2) Boot Time Protection
Sometime a threat infects a computer during the starting or booting process of the computer, as antivirus software loads itself after loading the system files. Choose an antivirus that begins protecting you as soon as you boot up. All of the antivirus software mentioned above used boot-time protection.
3) Removable Media Scan
USB sticks are used frequently these days to transfer data between devices and are also the common medium for spreading viruses offline. So always consider this factor: that your security software is able to scan the Pen drive or any removable media when attached to the device.
4) Browser Protection
This factor is also critical, as the majority of online threats spread by hijacking or installing unwanted toolbars or plugins in internet browsers. Though all browser providers are working hard to make their browsers secure, antivirus software can also protect against browser hijacking.
5) Antiphishing and malicious web page blocking
Website adviser is a great feature to block visits to dangerous or malware-spreading websites. Consider these factors as another layer of protection from online threats. It is always good to stay away from these harmful pages.
6) Tamper Protection
To gain access to the system, some attackers first attack and disable the antivirus software. Tamper protection is a feature that protects the antivirus product from tampering.
7) PC Optimization
PCs or smartphones get slow after some time and need regular cleanups by deleting junk from the devices. So check to see if you have this tool with your antivirus or not.
8) Parental Control
Monitoring the online activity of your kids is necessary today. We have to stop him from visiting criminal or adult websites. We also have to monitor him to make sure he is not sharing any private information publicly on the internet. Consider it if you have kids.
9) Cloud backup space
Backing up your important files is essential these days due to the increased risk of cryptoware and ransomware. Consider this factor a priority if you are keeping important data on your device. It is great if you are getting some free cloud space with your security software. Otherwise you can use other cloud space provider.
10) Password Manager
In this digital age, we require lots of logins and passwords. So the requirement to manage all this sensitive data in a secure environment is necessary. Password managers handle this task efficiently, and you can manage all logins with a single password. Check if your antivirus software is bundling this tool for you or not.
11) Protection from PUA
Potentially unwanted applications and programs are also the biggest threat these days. They get installed with legitimate software and can infect the system later on. They can show ads or redirect to unwanted websites, which can lead to further infection. For this purpose, you can use the best antimalware software, which are designed specially for this purpose and can be installed along with your existing antivirus software.
12) Anti-Ransomware
Due to the increased risk of ransomware, check the data protection and anti-ransomware features as a priority if you are using your device for business purposes and storing sensitive business or personal data on it. You can look for a free alternative to the best anti-ransomware software if your current antivirus software is not providing such protection. These days, all antivirus software includes this feature.
Review and Price Comparison of Top Antivirus Software
Why choose Norton?
Norton is providing 100% virus free promise. No other company is providing such type of guarantee. Norton will refund if full amount if they are unable to keep you virus free at any time. Norton have multiple layer of protection with cloud based behavioral protection, heuristic protection, community watch with download insight, SONAR protection. Their new Norton security is cheaper and competitive in the market now as compared to its previous products Norton 360 and Norton Internet Security. With all other features additionally it provide temper protection and download protection to maximize the security level. Though it does not have anti-ransomware feature but it is fully able to stop any type of attack. Ransomware always use the malware's as a medium to infect the system. Norton can easily stop all type of malware.
Norton Security Premium Review
See the below screenshots to get an idea about the features and options you will get with the Norton Security Premium.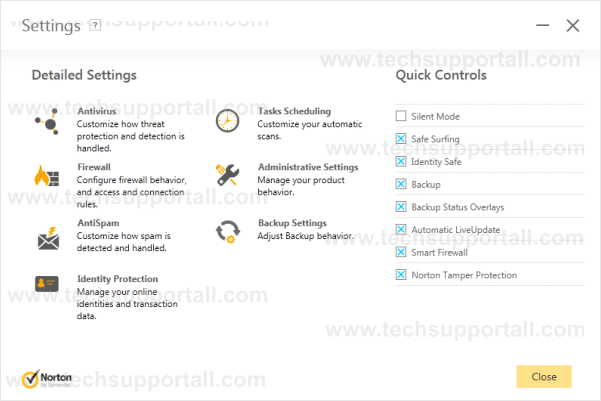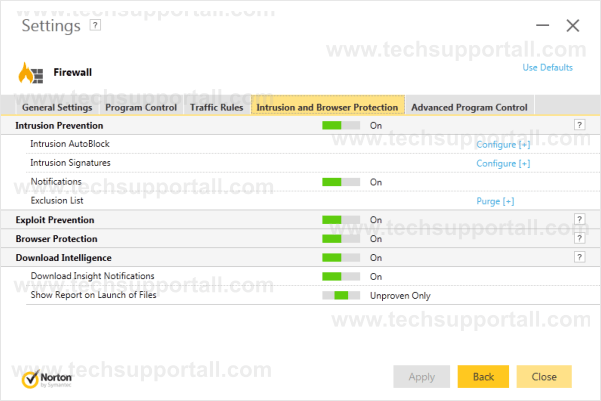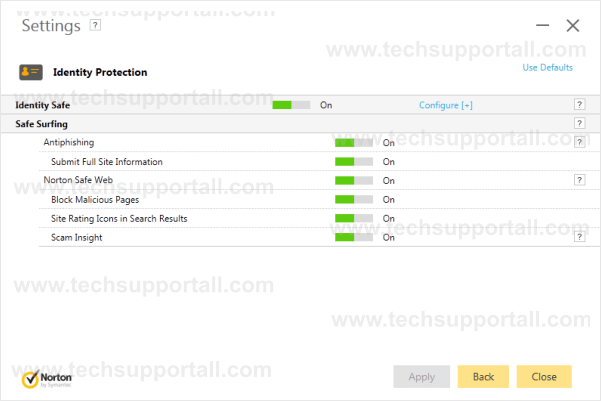 Norton products feature comparison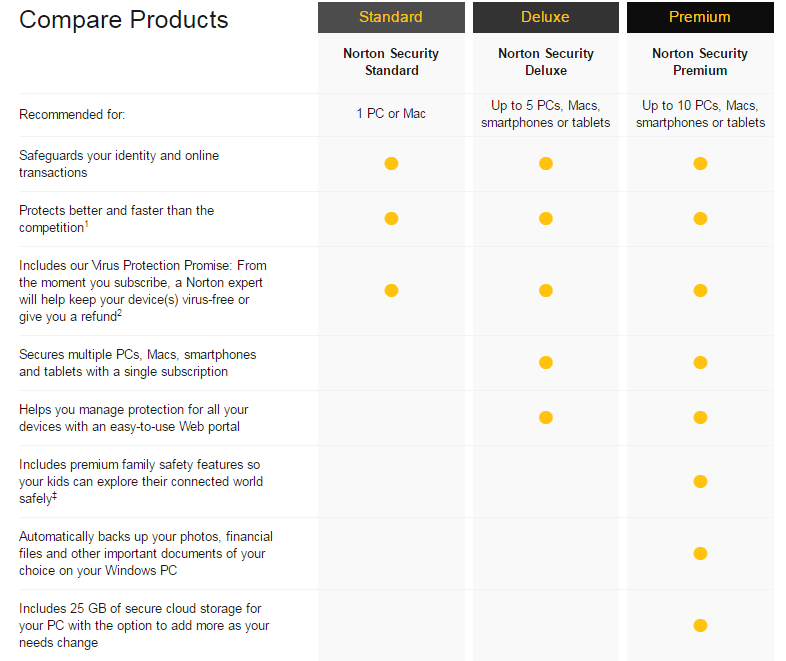 Why choose Bitdefender
Though Bitdefender has no cloud backup space and temper protection but it has some additonal features to keep you safe from all type of threats like its photon technology for fast scanning, Safe Pay is a secured browser to take place online transactions securely. It has a vulnerability scanner and Anti-Ransomware features.
Bitdefender Total Security Review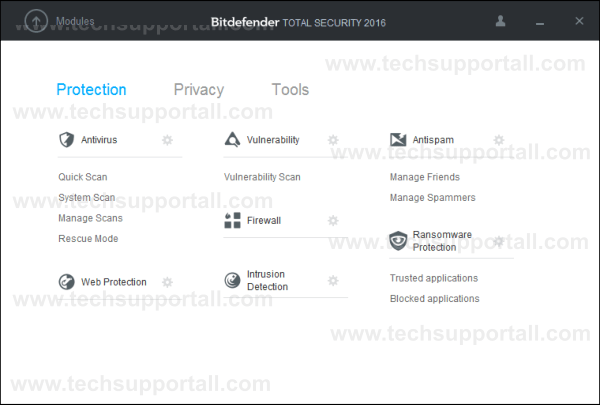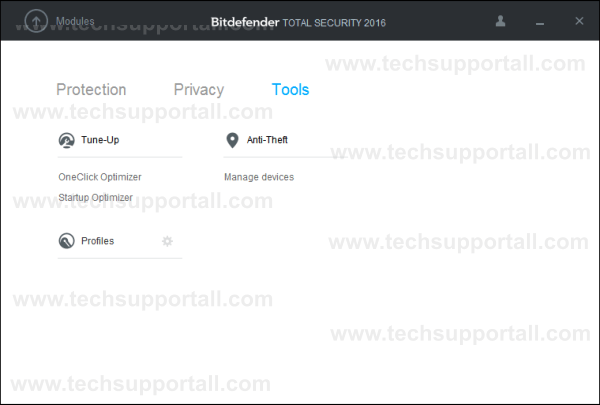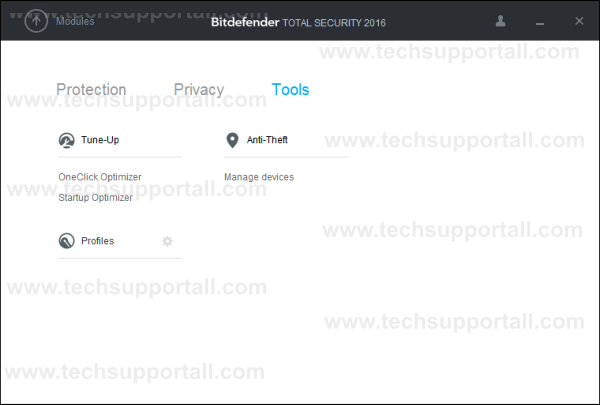 Bitdefender Products Comparison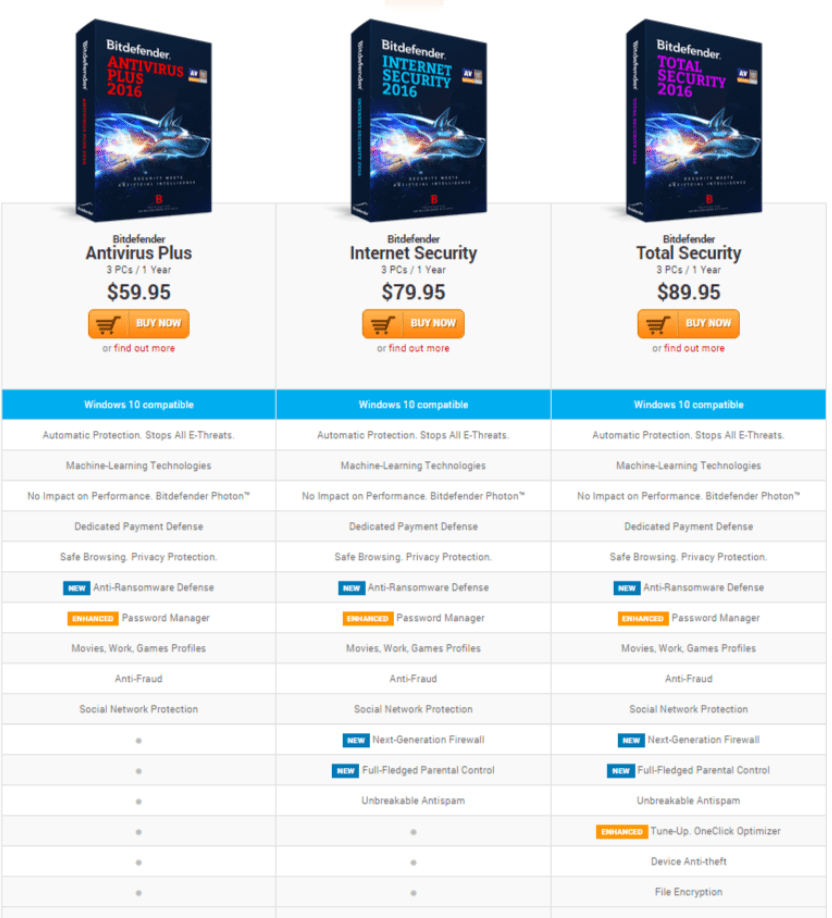 Why choose Trend Micro
Trend Micro scored on the top in testing labs and they have some practical features for the protection of ransomware like it take a backup of every file which being encrypted for any reason which increase the chances to recover data if even infected by a cryptoware. It has also has additional features like social network protection and cloud scanning.
Trend Micro Titanium Maximum Security Review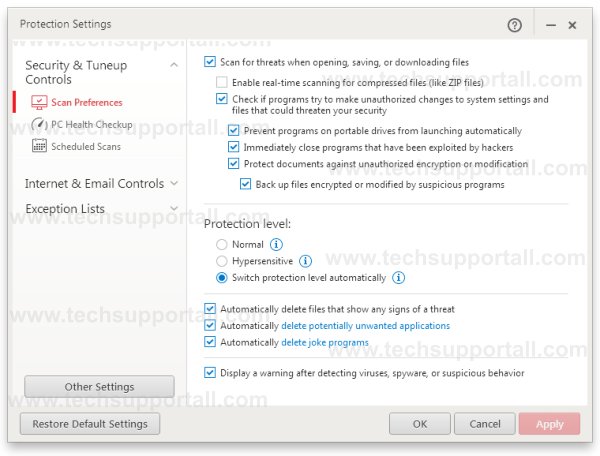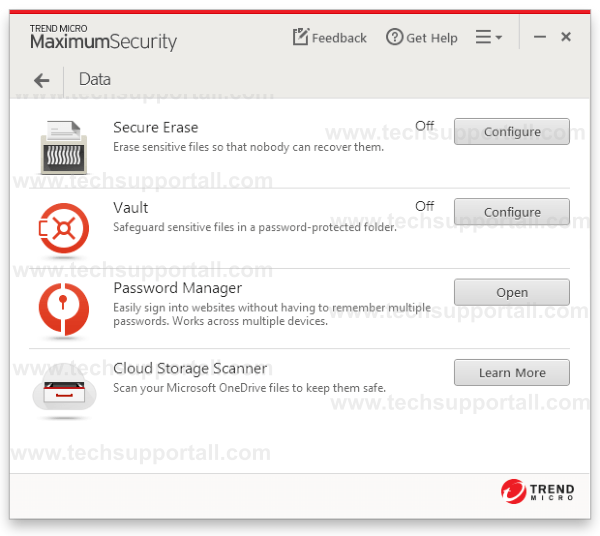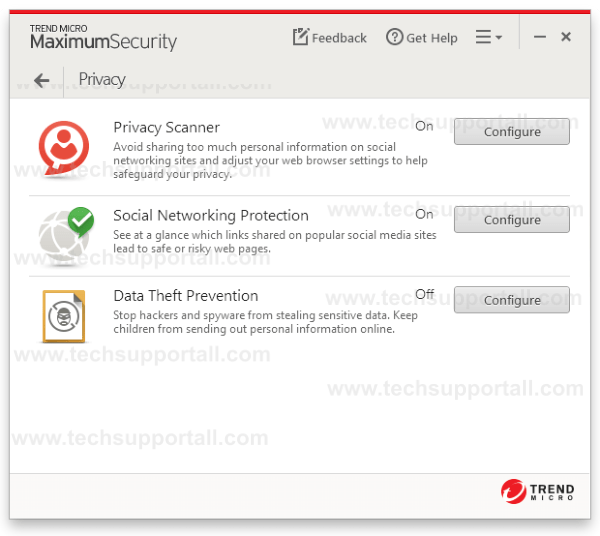 Compare Trend Micro Products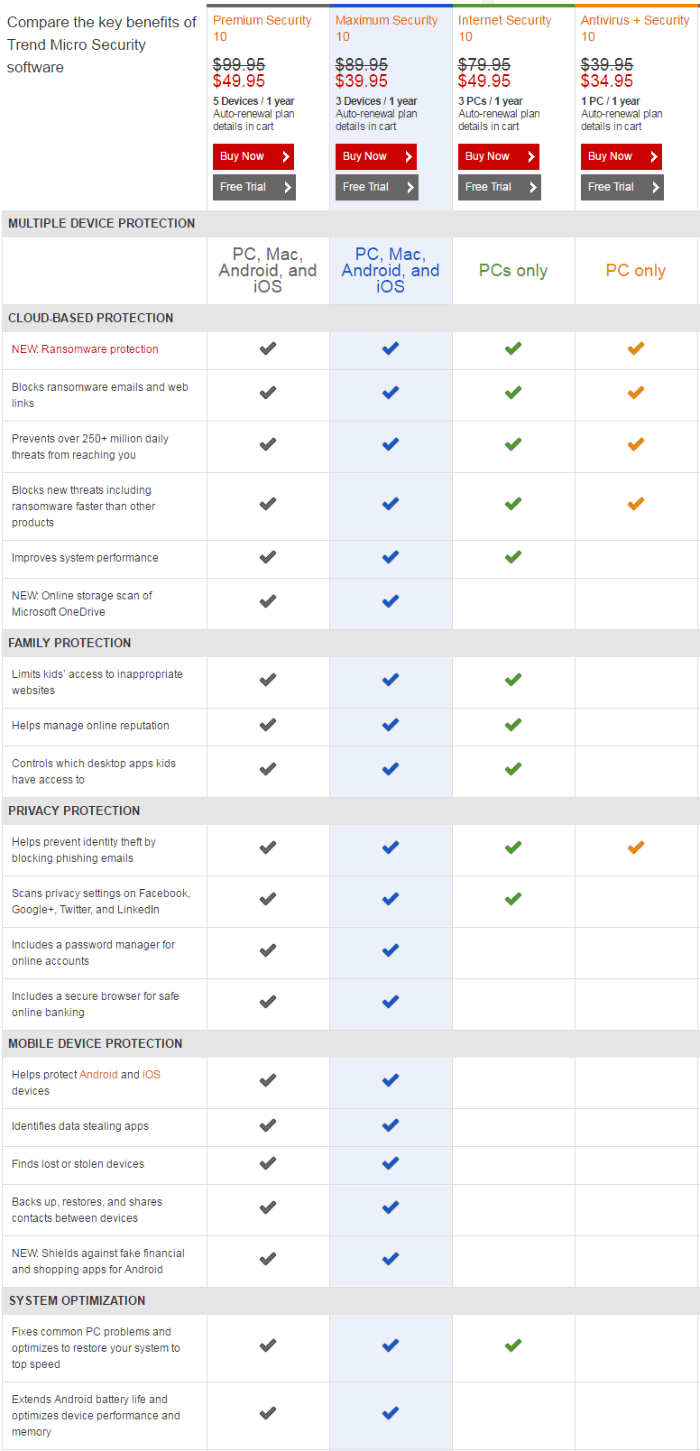 Why choose Webroot
Webroot is ultra light and ultra fast in installation and scanning. It has great PUA protection, malware protection and cleaning and also includes anti-ransomware feature but lacks on some features like USB autorun scanning & boot time scanning but its strong PUA protection can overcome this.
Webroot internet security complete review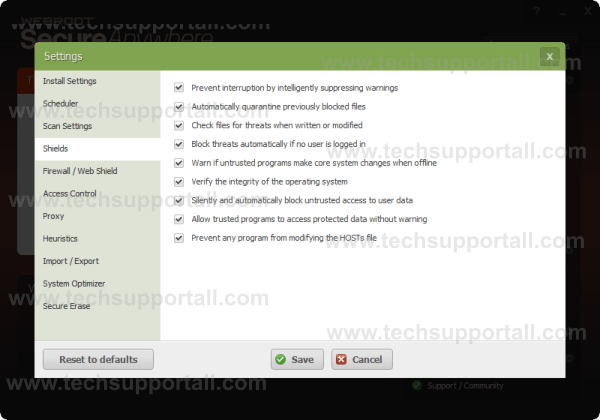 Compare Webroot Products
Why choose Intel McAfee
McAfee by Intel is also have all the features required in a security suite but have no PC Optimization feature. Still you can consider it as it provides unlimited device protection for your household.
McAfee total security Review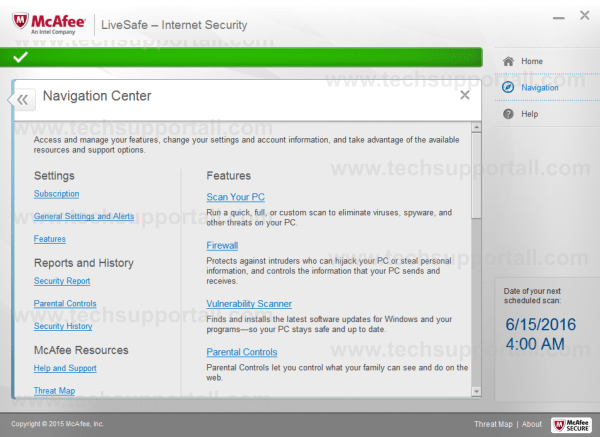 Compare McAfee products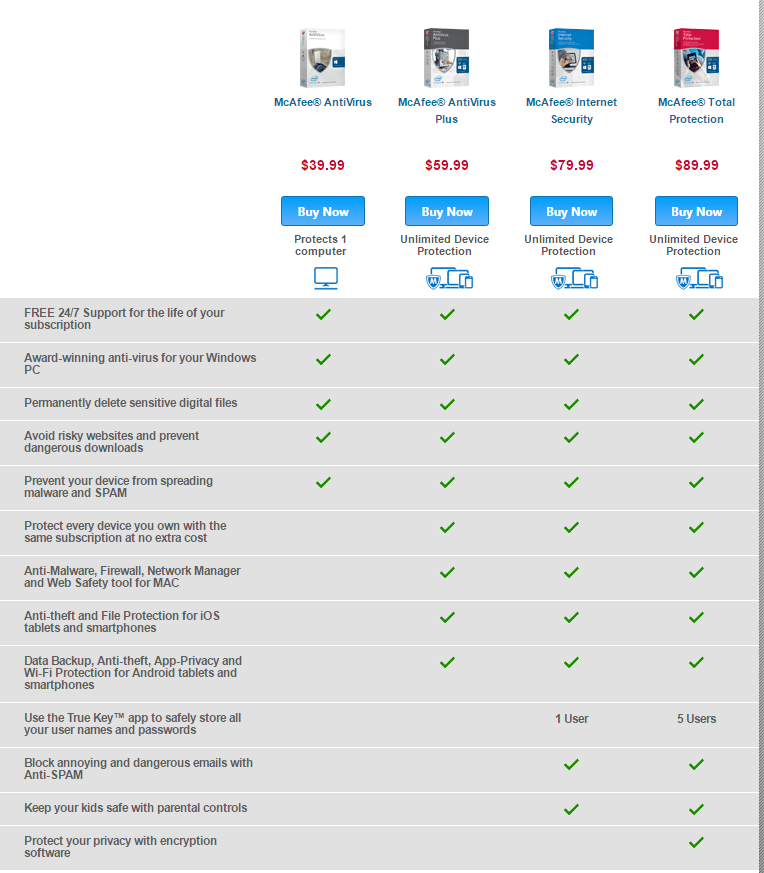 Please share your reviews, comments, experience about these Antivirus software or if you have any information regarding their cheap promo post them here. If we have missed any feature in the comparison table please share that with us that we can update this post to make it useful for everyone.