New AVG 2017 unlimited installs for unlimited devices
Nowadays it is becoming increasingly difficult to make sure everyone in the family is protected and devices are running as they should. This is because the market is filled with dozens of not-so-good antivirus packages. After Norton other companies have also jump in the competition to give a single license security solution for all possible devices. After Norton Security and F-Secure Safe its turn of review AVG Zen. In this article, we take a closer look at AVG Zen, a simple application designed to simplify the management of security, privacy and performance on multiple Internet-connected devices.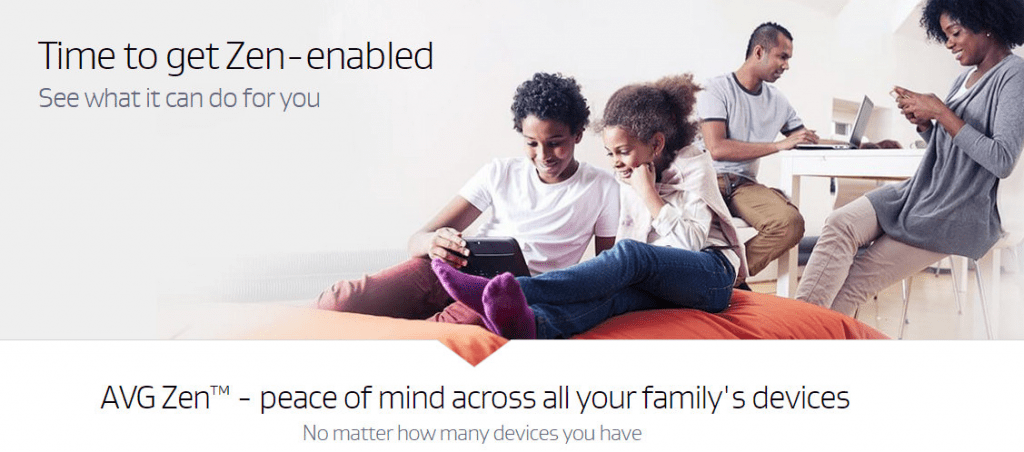 What is AVG Zen all about?
AVG Zen is actually not antivirus software but more of a watchdog or a monitor program. It is quite useful especially when it comes to monitoring the functioning of multiple antivirus systems that have been installed across different devices. The free AVG Zen allows you to monitor security for all of your Android devices and PCs.
---
---
Features & Review
Great User Interface
The user interface of this software is quite friendly as it uses a similar layout to other AVG products. The main screen usually shows each of your devices and 4 large buttons which correspond to the different security components for those devices.
Supports unlimited devices
Whatever devices you and your family have, you can add them easily and directly from the Zen dashboard (whether it is a tablet, PC, Mac, phones or laptops). You just need to press the "plus button" to invite them to your network all for free.
3 Product variants
AVG Zen usually comes with 3 products variants including AVG Protection, AVG Performance and AVG Ultimate.
The AVG Protection package has all the features which come with AVG Antivirus and is available for Free download. It also come in paid version with premium features.
The AVG Performance on the other hand is for the multi device and is based on its product AVG PC Tune up. It's also available in free and paid format.
Finally, the AVG Ultimate has the features for both AVG protection Pro and AVG Performance Pro along with Privacy Fix. However, it's only available in paid option.
Know more about AVG Zen features
Benefits
Allows you to monitor the security for both family and friends at no charge.
Gives you peace of mind as you can see what is happening across all your family's devices from you mobile or PC.
Supports unlimited devices.
Easy to use.
It is among the few systems that can allow you to monitor the security status of your business associates, friends and even relatives.
Disadvantages
Though the software is free, the free period usually lapses after 30 days and then it reverts to the basic antivirus tool. This means that features such as AVG tune-up and others are not available after the trial stage. Fortunately, the paid version is very affordable so you don't have to worry once the 30-day period is over.
Verdict
AVG Zen is an exceptional product that performs essential tasks seamlessly and efficiently. Anyone looking to optimize their online security and get the most of their business presence will find it quite useful and valuable.