October with "O" for optimize. That tells us the last novelty of this year: the Windows 10 October 2020 Update. This second great update closes the year. Although in this opportunity the new features are not transcendental. The update is based mostly on bug fixes and includes some important changes. Microsoft has us used to the updates. In principle, the two major updates of May and October brought equally great news. However, later this changed. Now they present annually a first big update and a second smaller or less important one.
What brings the Windows 10 October 2020 Update?
As mentioned above, in this update the changes are not predominantly significant. Although it should be stable due to the time spent on corrections. In spite of this, 20H2 includes some new features worth mentioning. Next we will make a count of the main new features included in the update.
Removed "System" from the Control Panel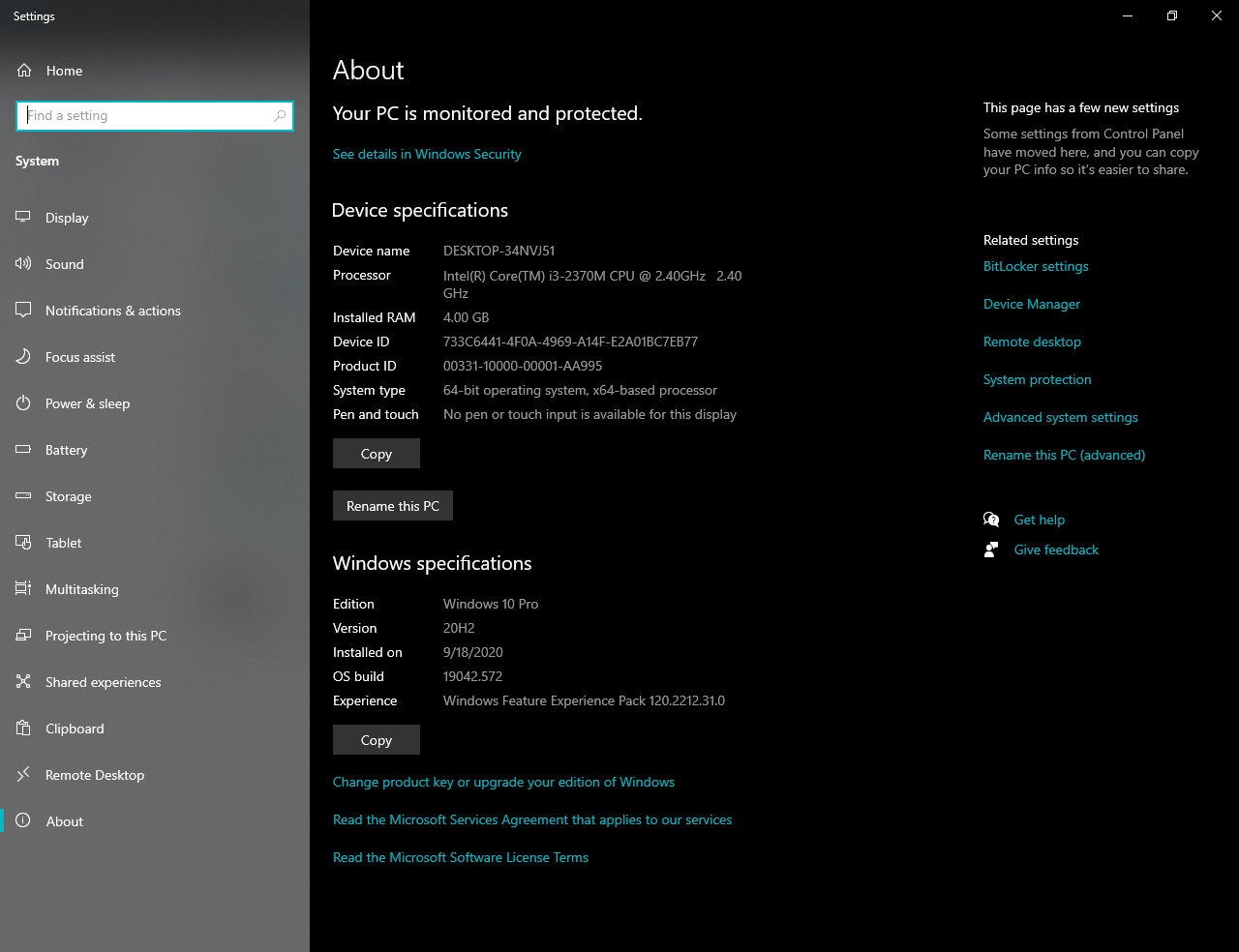 This is the beginning of the full migration of the Control Panel to the new "Settings" application. There is no fundamental change. Simply the system features are included in the new "About" section in Configuration. In this section there are buttons that redirect to "advanced configuration" and "device management".
Microsoft Edge officially arrives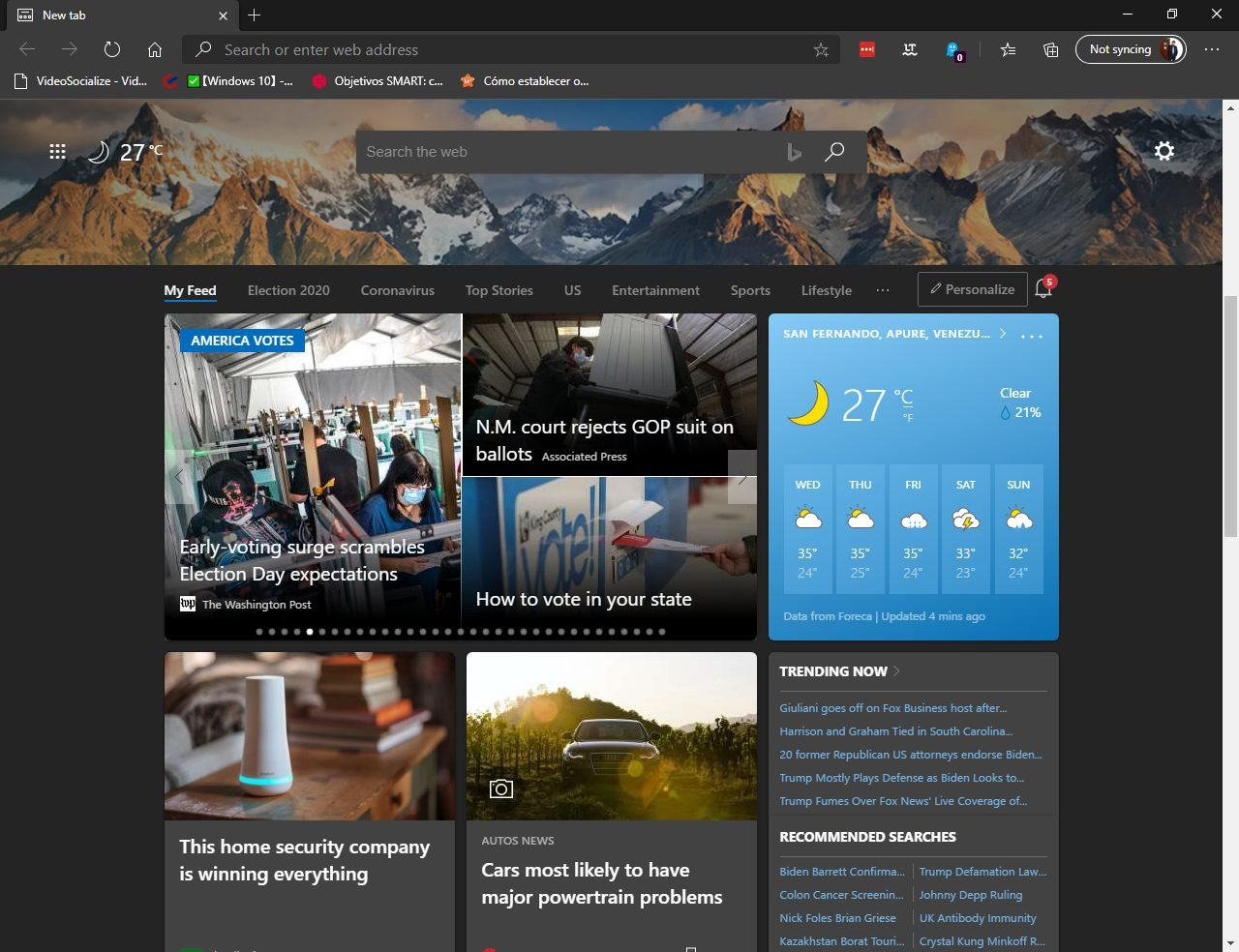 Although Microsoft Edge is available from January 2020. And that in previous versions of Windows 10 could be installed Edge, now it is official. In fact, this is the first version of Windows 10 that officially includes it.
---
---
PC access to Samsung's Android apps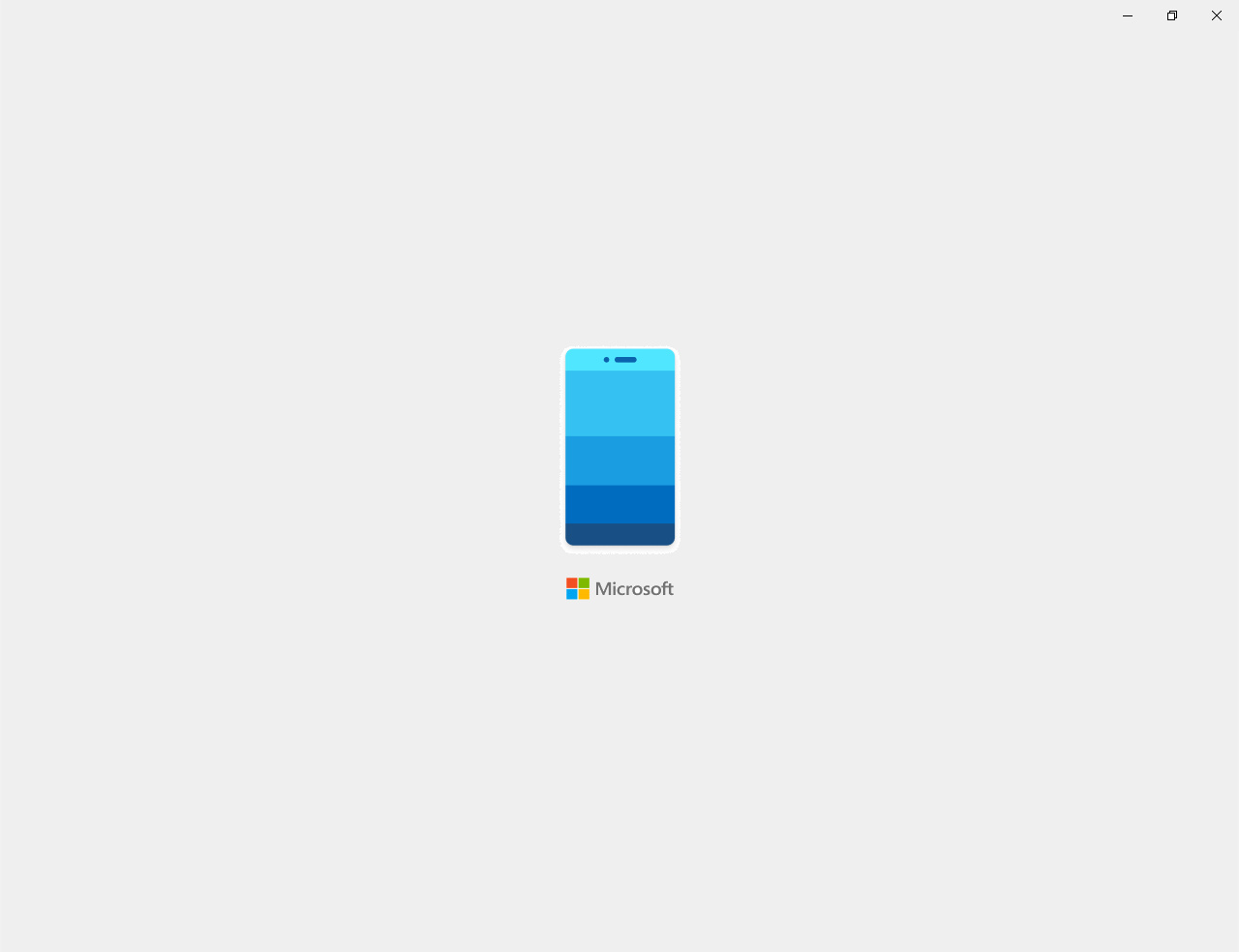 Enjoying Android apps on the computer is a fact with "Your Phone". At least for selected Samsung devices. Microsoft expands the features for this app. Applications are run from the phone. But from the computer you can interact with them.
Home Menu with Uniform Tiles
To better appreciate the new icons, there is a unicolor background in the home menu. The tiles that previously had different shades of blue, now remain in a uniform shade. This shade can be light or dark as you prefer.
Know more features here : What is new in October 2020 update of Windows 10
Other new features / fixes in Windows 10 October 2020 update
There are other minor developments that feed into this update. So it is worth discovering and using them.
A logo of the application along with the notifications.
It will show default taskbar icons as per your device.
Automatic tablet mode switching without prompting.
You can now adjust the refresh rate of display.
Start menu will match better with the theme. Welcome the new theme aware start menu tiles.
In addition to what this 20H2 brings, the update stands out for its fast download. Even more so if you already have the 20H1 installed on your PC. No long download or startup is required. So we can not stay without enjoying what brought us this update of Windows 10 October 2020 Update.
For a detailed list of all fixes visit : https://support.microsoft.com/en-in/help/4577063/windows-10-update-kb4577063
How to install the October 2020 update
Microsoft always rollout new updates slowly. To check wether it is available for your device or not goto Settings > Update & Security > Windows Update.
Click check for updates. If it is availble for your device you will see a message Download and Install otheriwse If you don't see the update it means you have wait for some days.
But if you really need the updates then there is option to forcefully install the newer updates. But we don't recommend you to do so as Windows held these updates to check the proper working of these new updates.
For more detail and video instructions visit : https://community.windows.com/en-us/videos/how-to-get-the-windows-10-october-2020-update/7c7_mWN0wi8
How to Download & install October 2020 updates forcefully without waiting
Simply go to the Windows 10 Download Page and click on the Update Now button. The update assistant will help you to download and install the latest Windows 10 update without waiting.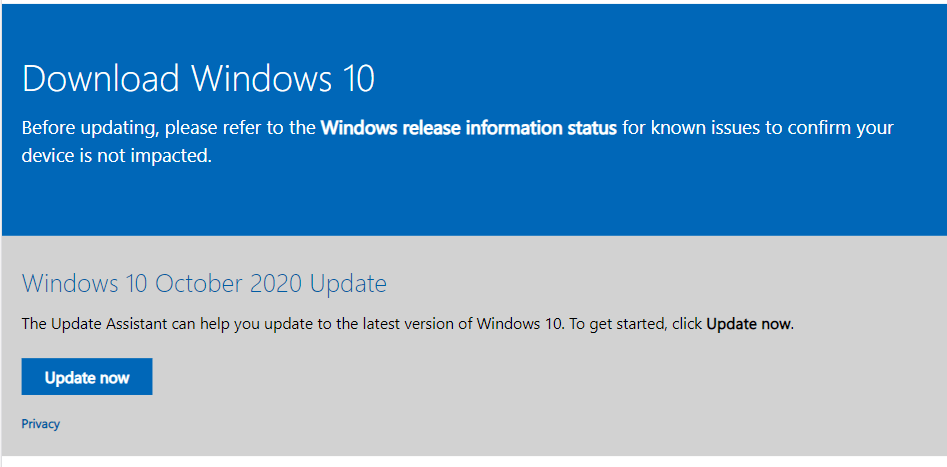 If you found some issue and need to revert back to the updates then you can do so by following the guide uninstall Windows updates.
If you have not migrated to Windows 10 till now. Here is a guide to Migrate from Windows 7 to Windows 10 for free.