Antimalware software is a must-have for any computer user in today's digital age. With the increasing number of cyber threats, it is important to have reliable anti-malware software installed on your computer to protect your system from malicious programs.
In this article, we will discuss the best free and paid antimalware software available in the market and how it can help you keep your system safe from malicious attacks.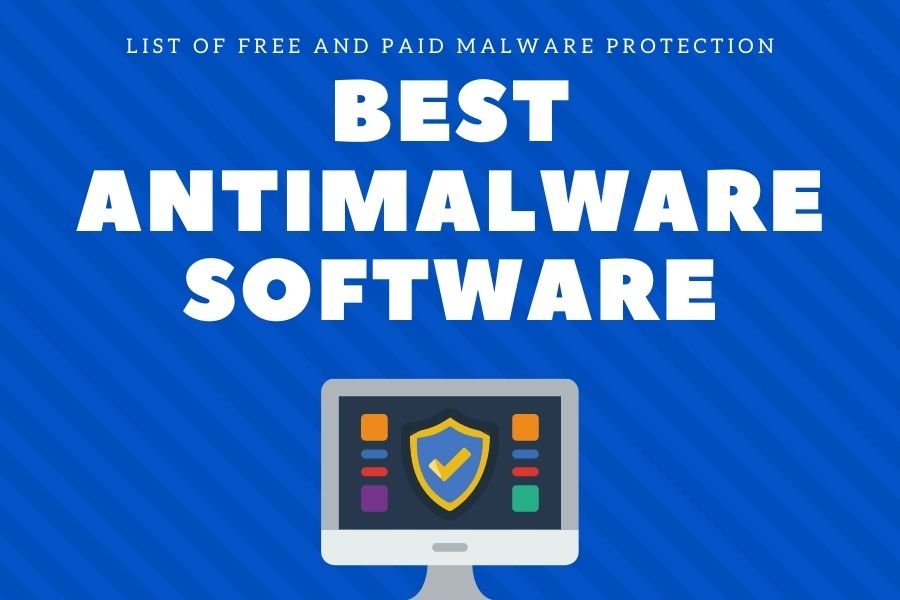 Best Anti-Malware Software
I've compiled a list of standalone antimalware programs here. These can be easily installed with existing antivirus software.
| Antimalware | Install type | Free version | Paid version |
| --- | --- | --- | --- |
| Malwarebytes | Installer | Yes | 44.99 |
| HitmanPro | Installer and Portable | 30 days trial | 34.95 |
| Zemana | Installer and portable | Yes | 24.95 |
| Emsisoft | Installer / Portable | 30 days trial | 39.99 |
Comparison table of best antimalware software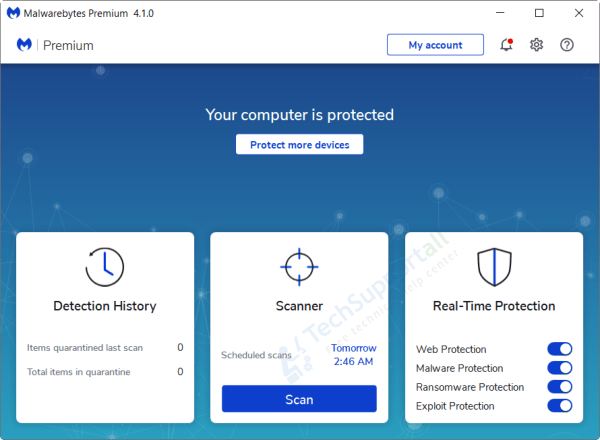 Malwarebytes is one of the most popular anti-malware programs on the market. It has been used by over 100 million people. Malwarebytes is a comprehensive anti-malware program that scans your PC for malware and removes it.
---
---
It offers protection from ransomware, exploits, and stealthy trojans. It also blocks hackers from stealing your data or accessing your bank account. Malwarebytes goes beyond a simple antivirus program and offers real time protection against any threats to your PC.
Malwarebytes is an anti-malware software that aims to protect your device from malware and other malicious programs. It can be used on Windows, Mac OS, Android, iOS and Chromebook for Free.
However, there are additional paid features that are not free such as real time protection, web protection, anti-ransomware etc. It is really worth to buy premium as it provide web protection, which stops you even visiting the dangerous websites.
Malwarebytes have integrated many industry leading technologies in its software and they claim that Malwarebytes can replace antivirus software.
It comes in free and paid editions. The free version can be used as a malware removal tool only and doesn't include real-time protection. And its premium version includes continuous protection and can catch the malware before it infects the device.
Pros
Free for life to use as an on demand scanner to detect and remove malware.
compatible with other installed antivirus or antimalware software.
Strong web protection feature.
ransomware protection, exploit protection.
Cons
No webcam and keyboard encryption.

Malwarebytes also offers VPN for privacy protection. The malwarebytes plan and pricing are listed below.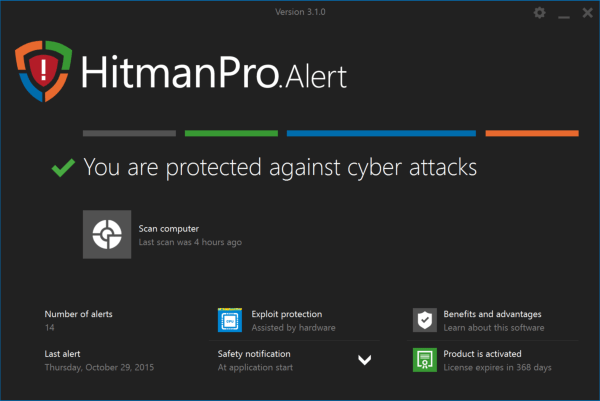 HitmanPro is popularly known for its malware removal and cleaning capabilities. HitmanPro is simply a malware removal tool and HitmanPro.Alert is malware protection software that runs continuously in the background to catch threats before they enter the system.
HitmanPro.Alert includes HitmanPro malware cleaner and other real-time protection features. It is a combination of anti-virus, anti-malware and anti-ransomware program.
There are other features such as Browser Exploit Blocker, webcam protection, USB protection, keyboard encryption etc. that help to keep your system safe from hacking and malware attacks.
When compared to Malwarebytes, it has additional features such as a multi-scanning engine, keypress encryption, and webcam protection etc. It's now a part of the Sophos Security suite.
It employs its own database, as well as cloud-based scanning with Bitdefender, Kaspersky, and Emsisoft, the top three antivirus engines. It also employs behavioral-based technology to detect even previously unknown threats.
It uses its cloud-based technology scanning engine to scan the suspected files based on behavior. The best part is that it is very fast. It has the scanning power of four scanners while remaining very fast and light on system resources.
However, this tool is not completely free; it does offer a 30-day free detection and removal period. Following that, you must pay to use it. HitmanPro has two modes of operation: it can be used as a portable scanner or it can be installed on a computer as a service.
Pros
Cloud based

multi antivirus engine scanning.

Webcam protection, USB protection, Keyboard encryption.
Ransomware protection, and exploit protection.
Cons
No web protection feature.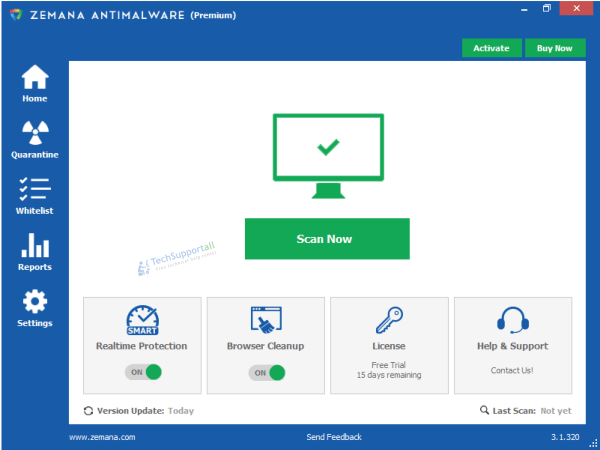 Zemana has revamped its software and is now powered with AI technology. Now it provides more deep scanning and protection from the cyber threats.
Zemana Antimalware can be a new name for some users, But it is an advanced version of the old popular software which was previously know as the Zemana Antilogger.
I found it effective against malware as well as adware. Cloud based multi AV scanning with its own database signatures make it a powerful cleaner. Its low price, effectiveness and free trial make it a good choice to choose.
It comes with a 30 days full free trial which let you scan & clean the infections, but for real time protection you require to buy a paid subscription otherwise you can use it free for on-demand scanning.
As compared to previous antimalware tools it does not provide extra features in its paid version. But it provides the real time protection and browser clean up feature only.
The best thing is that as like Malwarebytes it is free for life and users can use it as an on demand scanner. Or as a malware cleaner tool to get rid of some stubborn adware or malware.
Pros
Always free to use as an on demand scanner to detect and eliminate malware.
Ransomware protection
Multi AV scanning in the cloud.
Powerful adware removal capability.
Cons
No extra feature in paid version except real time protection.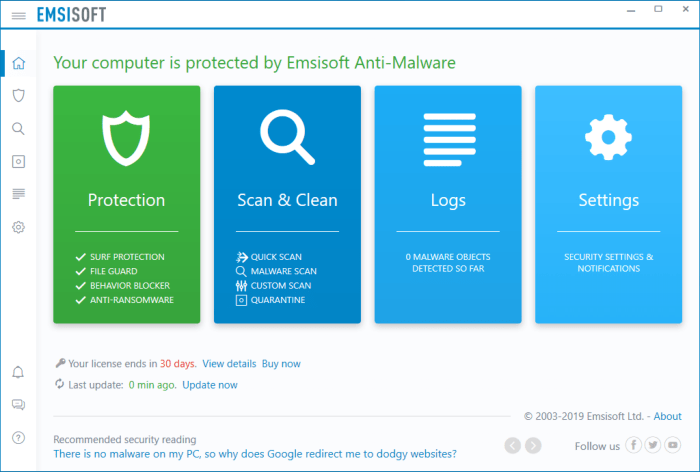 Emsisoft is a good name in computer security and its products have scored very well in AV testing labs. It uses multiple layer of protection and scanning engines which makes it unique.
 Its has user friendly user interface with features like Surf protection, Real time file guard, Behavior blocker etc.  In new version surf protection has been enhanced and new ransomware protection is added as another layer of protection.
Its PUP protection is better then others and help to overcome adware and unwanted browser extensions etc. It also includes an option to create an emergency kit which can help to rescue a badly infected computer.
Emsisoft uses a variety of detection techniques to detect malware including: signature-based malware detection, heuristic scanning for new and unknown threats, complementary cloud detection for an extra layer of protection, leveraging behavior blocking technologies against ransomware and dialers. Furthermore, they use a rootkit detector to identify advanced rootkits.
Pros
Web protection to stop you browsing harmful websites.
Anti-ransomware, file guard and behavioral protection.
Better PUP protection.
Multi AV scanning.
Other then the above standalone antimalware, all popular antivirus software includes antimalware capabilities.
How is anti-malware software different from antivirus software?
Anti-malware software made a name for itself in the cyber world over the last decade by incorporating behavioral technology and cloud scanning. where antivirus software was relying solely on antivirus definitions.
But later on, both types of software realized that they are complementary to each other. And then antivirus companies started integrating the new technology into their software. And antimalware started to use a cloud scanning system to harness the power of traditional antiviruses.
Antimalware programs are similar to antivirus programs, but they lack virus definitions and a firewall. To detect a threat, they use AI technology, behavioral detection, and cloud-based scanning. Antimalware software is generally light on the system and can be installed alongside other antivirus software.
Read more to know the difference between Antimalware and antivirus.
As a result, whereas almost all antivirus software includes an antimalware component these days. So, how effective are standalone antimalware programs?
How good are the standalone anti-malware programs?
As previously stated, almost all antivirus software can detect and remove malware. So is there any use for these anti-malware programs? As per my view, they are still useful. And there are reasons for this.
In reality, in the rapidly changing world of cyber security, where new threats emerge on a daily basis, it is impossible to say that a single piece of software is effective against cyber threats.
You cannot install two antivirus software programs on the same system, but you can install another antimalware program. So in this case, antimalware software is the best option to add an additional layer of security.
Every security software has its own methodology for catching threats. So for different kinds of threats, different security software could work better.
Need of anti-malware software along with antivirus software
Though today's all antivirus software also includes the malware protection but a dedicated antimalware provide an extra layer of security. Due to compatibility issue you can't install two antivirus but you can install an antimalware along with the antivirus.
So it provides you an extra layer of security without slowing down the computer. I am using Norton and Malwarebytes both in my system and there is no performance issue in my system.
See the list of Best Antivirus software for Windows 10. Some of antimalware includes scanning with multiple antivirus engines, So they make it sure that your computer is really clean from any type of malware or virus. Checkout : Best multi AV scanner.
Use of Antimalware for business security
The use of antimalware to protect business devices can be a worthwhile investment. In recent years, with the increasing number of businesses being attacked by cyber criminals, more companies are investing in antimalware protection software to safeguard their data from getting into the wrong hands.
Antimalware software helps to prevent data breaches by scanning files for malware. It also can be used as an intrusion prevention system on a company's network.
If the company is breached by malware or hackers they will be alerted to the breach so they can take the appropriate action to stop it from spreading. All the above listed software have support for business use. You can also check the Best business security software.
Which is the best recommended anti malware tool?
It is important to note that there is no one perfect antimalware tool that has the answer to every question. Each company generally has their own strengths and weaknesses, which means that each person will need to adapt their security measures accordingly.
I have made this list of best antimalware software after installing and testing many antimalware software. You can read the brief review of each product to get an idea. On the other hand you can also take trial of these software yourself to make your decision.
I have kept the list short that you don't have to be confused with a long list. All the above listed tools are equally good. But as every software is made differently, so they could show slightly different results.
FAQs:
Check out the Best Adware Removal tools to specifically remove unwanted software, unwanted toolbars & popup ads etc.