Zone Alarm Uninstall Tool (Removal Tool)
Sometimes, ZoneAlarm antivirus fails to uninstall when try to uninstall it from the control panel. In this case, the question raises how to uninstall zone alarm antivirus from a computer?
Don't worry because its solution is very simple. ZoneAlarm have made a removal tool which removes the ZoneAlarm antivirus from the computers completely. Even, it works very well when the control panel fails to uninstall ZoneAlarm. Here we are providing you the download link of  ZoneAlarm antivirus removal tool. Please click on below download link.
Download Zone Alarm Removal Tool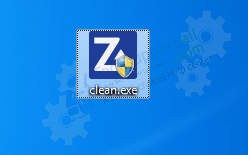 How to use ZoneAlarm Removal tool
Follow the following steps to understand how to use ZoneAlarm removal tool. How it works:  Zonealarm removal tool will remove all the ZoneAlarm security products like ZoneAlarm antivirus, Firewall, Extreme security, which fails to remove from the control panel.
---
---
First of all, download the ZoneAlarm Uninstaller tool from the above-given download link.
Double-click on the downloaded file, and it will start uninstalling process immediately.
It will prompt your permission that "Are you sure you want to remove ZoneAlarm security from this computer?". Click on YES button there. Once you clicked on yes button, it will start uninstalling the ZoneAlarm security from your computer completely.

After done, click on Finish button.

Note: If the ZoneAlarm uninstaller did not work for you, then follow the ZoneAlarm manual removal steps which are given below.
How to Uninstall Zone Alarm manually?
To uninstall ZoneAlarm completely – First, you need to disable the automatic loading of ZoneAlarm at startup. And then uninstall it with regular windows uninstaller.
Follow the below steps.
Open ZoneAlarm program.
Restart computer.
Now Go to Control Panel ⇾ Programs. Select the Zone Alarm and click on uninstall.
Restart your computer again.
It's done. Now you have completely removed the ZoneAlarm product from the PC.
If this Zonealarm Removal tool & manual steps both didn't work for you, then we recommend you a 3rd party uninstaller tool (Revo uninstaller tool) that will remove ZoneAlarm Security. It does remove the leftover files, folders and registry settings as well.
Note: The above method should work for all versions of ZoneAlarm and in all Windows version like XP, Vista, Windows 7, Windows 8, and Windows 10. Steps slightly may vary from version to version, but the method would be the same.
Read: How to uninstall a program from Windows
Precaution & Tips: To remove any anti-virus from a computer, we suggest you to use its official removal tool. The removal tools remove all the entries from the computer system files, system registry, and from group policies as well. It is the recommended way to uninstall any antivirus from the computer by the antivirus companies.
You should not do this in Safe Mode. As uninstalling in safe mode, some registry settings may not remove. So, apply this uninstallation process in the normal mode. But if you are unable to boot the Windows in Normal mode, then you can perform this removal process in Safe Mode as well.