Some users are wondering what is YourPhone.exe. Well, it is a Windows process. Specifically, a process related to the Your Phone application. This tool allows you to receive mobile phone notifications on your Windows desktop. To do this, it is necessary to configure the system and download an app for the mobile phone. We assure you that this is a totally legitimate process. In this post, we teach you everything you need to know about your phone.
What is YourPhone.exe process?
It is well known that the Your Phone application requires constant communication with your mobile device. Consequently, the process has to be running all the time. The process keeps running in the background and sometimes appears in the task manager. Consequently, it will consume some system resources.
How to deactivate the Your process
If you feel that this process is detrimental to your computer's performance, then you can disable it. With this in mind, follow the steps below:
Step 1: First, press the Win+I combination to enter Windows Settings. Once you're there, click on Privacy.
---
---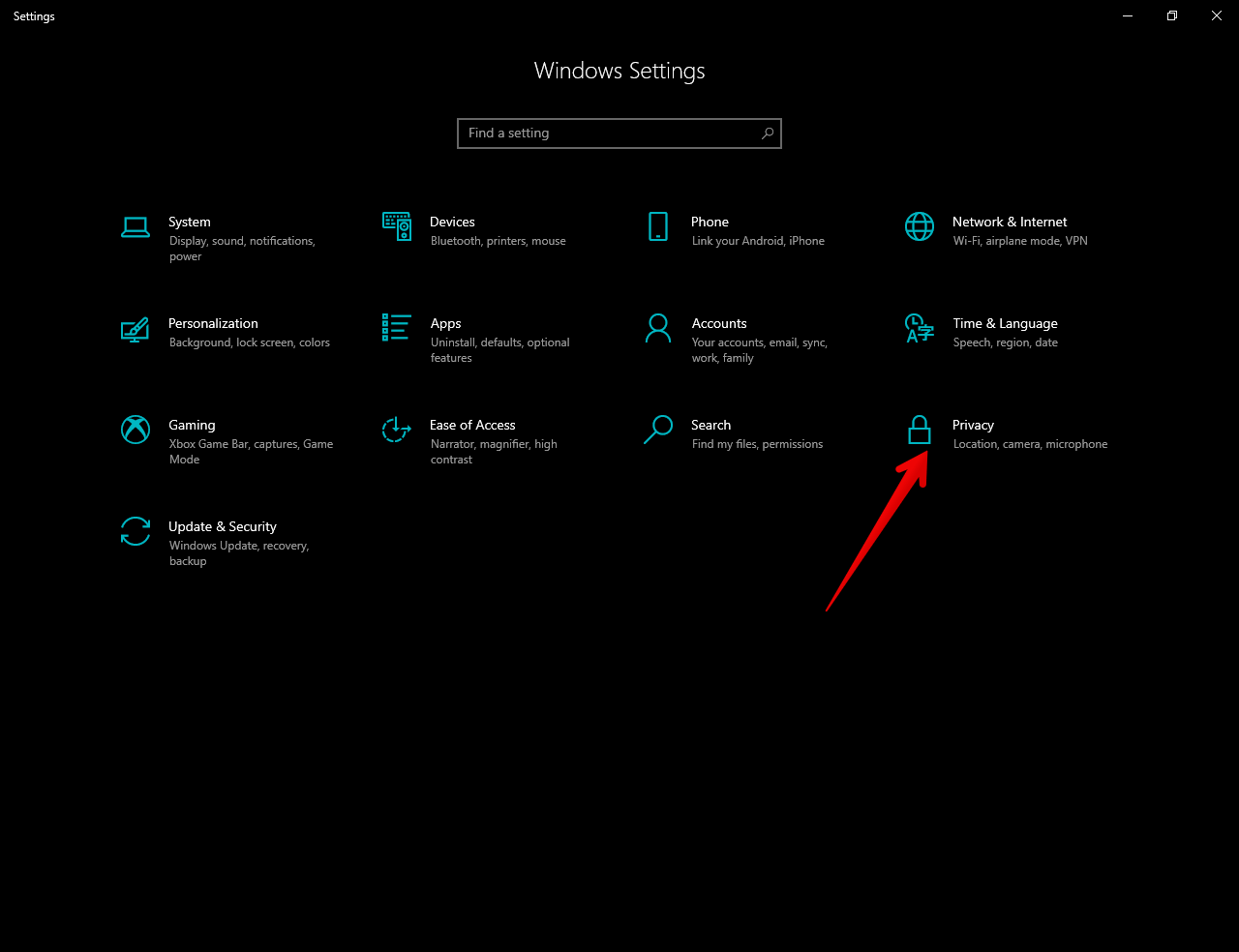 Step 2: Now, on the left menu, click on Background Apps. In the menu on the right, a list of applications is displayed. Please scroll down to the bottom of your phone. Just turn off the switch. Then close the window and restart the system.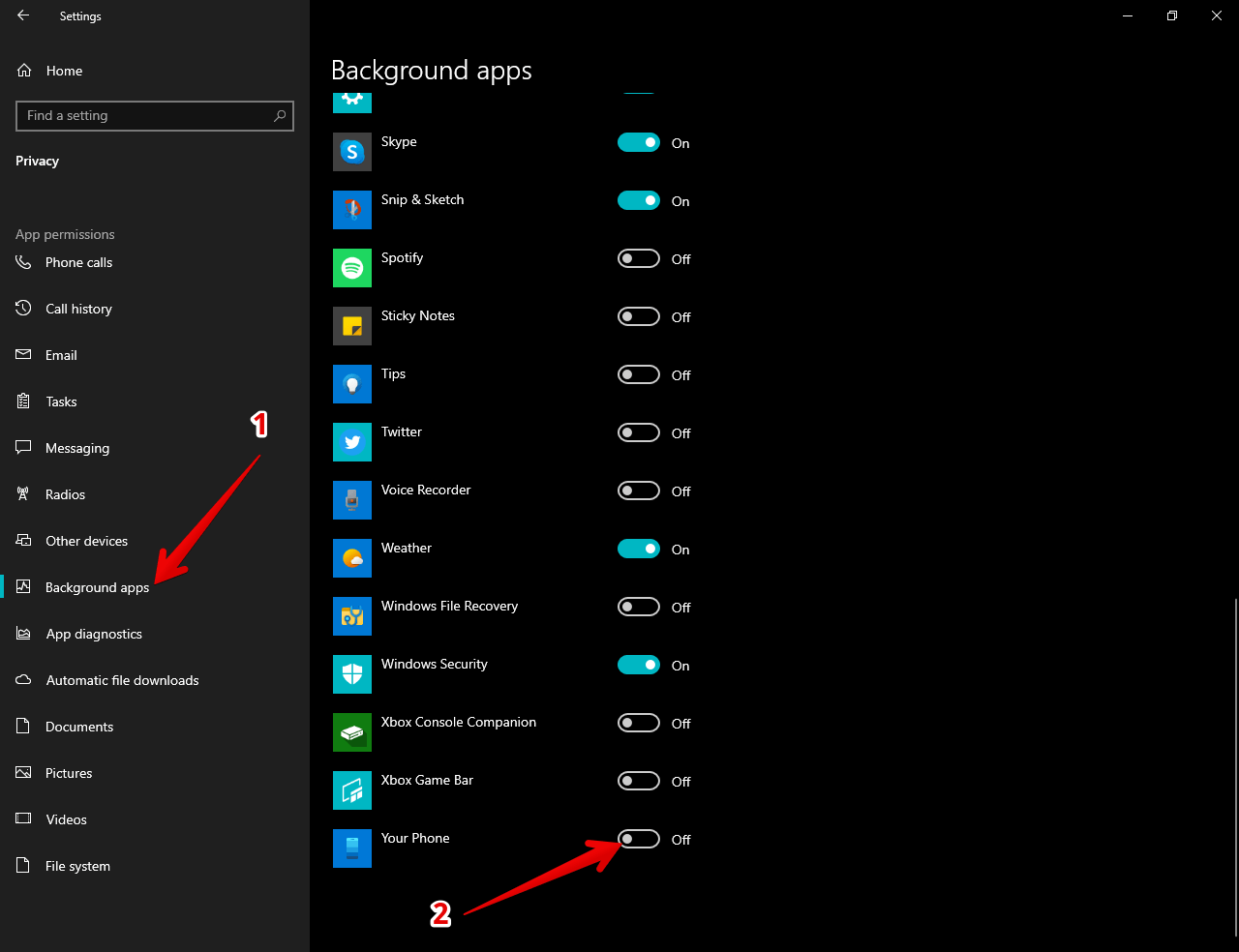 Remove YourPhone application
If disabling the application is not enough, you can remove it completely. This action will ensure that it will no longer consume resources. However, you will not be able to use it again. To do this, you need to run PowerShell with administrator privileges. To do so, press the Win+X combination: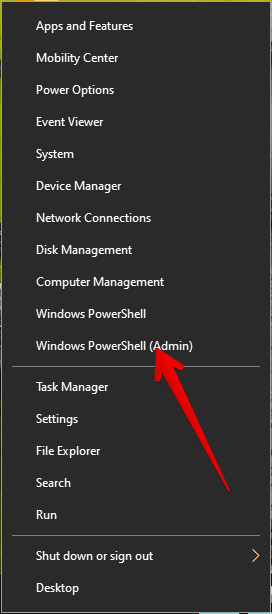 Then, you just have to execute the following command:
Get-AppxPackage Microsoft.YourPhone -AllUsers | Remove-AppxPackage
This command will completely remove the Your Phone application from Windows 10.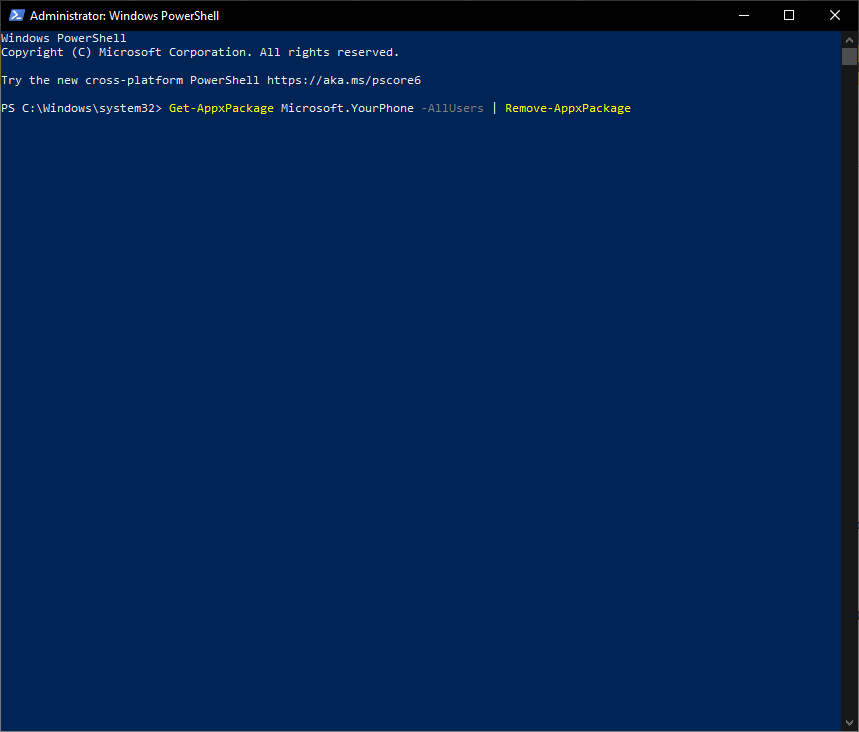 If you ever change your mind, just go to this link to install your Telephone again. In conclusion, YourPhone.exe is not malware. In fact, it is part of the Your Phone application that comes pre-installed in Windows 10. See you soon!