What is an on-demand scanner?
An on-demand scanner is a simple virus scanning utility provided by various security companies to scan a system manually only when promoted to do so. These are also known as second opinion virus scanners. On demand scanners or second opinion scanners are good to use when we want to make sure that our system is not infected with any malware or virus and existing antivirus software is working fine.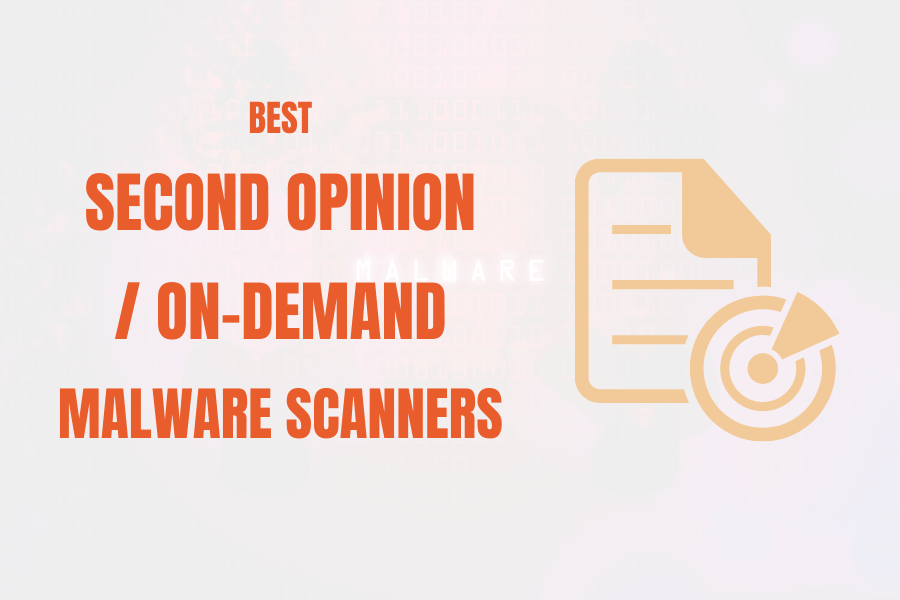 Best Second Opinion Scanners
For on-demand scanning these software are free to use. So, if you think your computer has some issues and you doubt whether your existing antivirus is working properly or not. Then try these on demand scanners. All these works fine in Windows 10. Most of theme are also available for Mac as well. We have reevaluate every software in 2021 and update the list accordingly.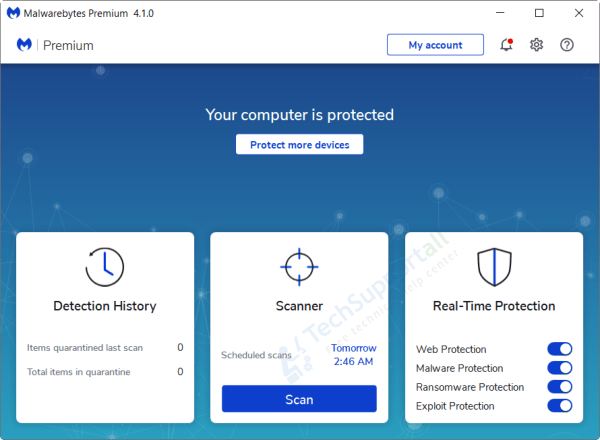 Malwarebytes is an antimalware program that is considered one of the best on the market and for good reason. They have a team of researchers who specialize in malware and they scan all new files, apps, and games before they are released. This guarantees that you are safe from getting anything malicious.
---
---
Though it has a premium subscription which provide realtime protection, but users can use it free as an on-demand scanner. And it will not just show you the scan result but will also remove them in free version. So this could be the best option to use it as a second opinion scanner. In paid subscription you will also get more powerful protections like web protection, ransomware protection and exploit protection.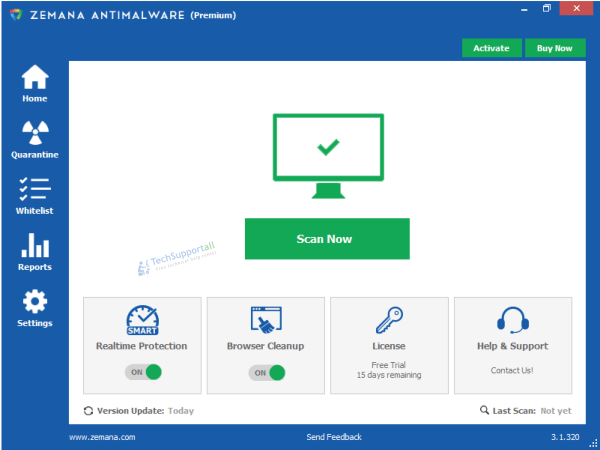 Zemana is a less known name but is a powerful malware scanner. Even it may catch adware which others can't catch. So Zemana is also a good second opinion scanner for your system. As like Malwarebytes it also provides free and paid options. Free version can be used as on-demand scanner. premium subscription provides real time protection. It gives free premium trial for 14 days.
The Zemana Antimalware is a powerful tool to provide you with security from malicious attacks that can harm your system like viruses or even keyloggers. A good thing about this program is that it is not an intrusive program, which means it doesn't need too many system resources to run on your computer and won't take up too much of your bandwidth when you are surfing the web.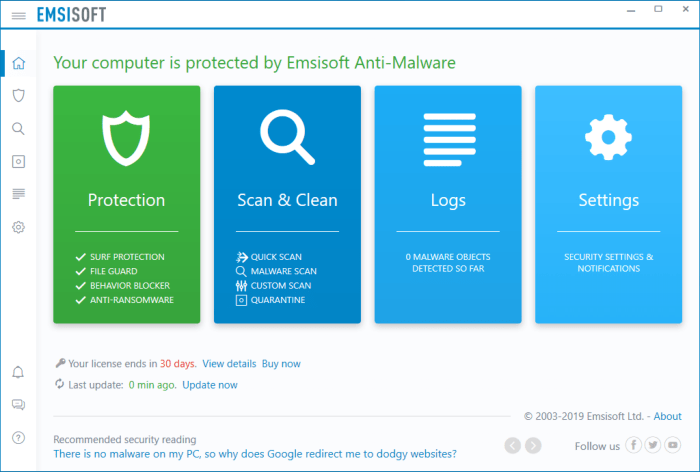 Emsisoft provides an emergency kit. This kit can be used as an on-demand scanner or second opinion scanner. The Emsisoft Emergency Kit is a free suite of powerful tools that help remove malware infections. It includes an on-demand scanner, a rescue CD for infected computers and a special utility to scan for malicious traces. It is a portable Windows-based security solution.
Apart from this it is also useful for emergency scanning where users are unable to boot the system properly. Actually, The kit is a portable USB drive. This can be plugged into any computer in order to defend against malware, Trojan horses, or spyware. It has the ability to scan and remove any threats that may have infected the machine. The Emsisoft Emergency Kit is a useful tool for anyone who wants to make sure they are safe from malicious software at all times.
HitmaPro have also its own set of malware database definition. Its plus point is that it uses a behavioral based technology which detects the suspicious file and scan it in the cloud with three top antivirus engine of the industry. HitmanPro only provides a full 30 days trial. There is no free version of it. To get a realtime protection you need to buy the HitmanPro.Alert product.
Best on demand online scanners by popular antivirus companies
These online scanners are provided by the popular antivirus companies. Choose an antivirus scanner other then the antivirus installed in your system. All these scanners are free to use as a second opinion scanner. Again these doesn't provide the real time protection but are 'on demand' scanners used as second opinion scanners to make sure that there is no infection in the device and current security software is working fine. Mostly all of these tools are free. To get free antivirus checkout this post having a list of best free antivirus software.
Trend Micro Housecall is a free utility to detect and fix threats like viruses, worms, spyware, and other malicious. So this could be used as a secondary antivirus or second opinion scanner.
This is also a good free tool by F-Secure security which is a trusted name in security industry. The scanner is quite simple to use as it scans all kinds of files and folders on your computer and allows you to select specific ones if you want. The interface is also quite user-friendly as it displays step by step instructions on how to fix detected vulnerabilities, such as how to remove malware or change the browser's settings.
Panda security, which is now part of the Watchguard provides cloud cleaner tool. It is a free online virus scanner tool. This program scans for infected files and deletes threats that are found on your computer.
ESET online scanner is a perfect tool to scan and eliminate viruses for one time. So you can use it as an on demand scanner. ESET Online Scanner will always find the latest malware in the internet. It scans your device for any known or unknown threats. ESET Online Scanner will also remove any detected items
McAfee just provide a free security scan to find out the problem, but it will not fix anything. So this is just an security assessment tool.
How effective are these second opinion scanners?
Many factors affect the identification of malware. Various scanners of malware may utilize various scanning methodologies. One can specialize in detection of rootkits while another can be perfect in eliminating adware. So it is where the requirement of multiple scanning arises. This is an effective method to scan the computer occasionally with an second opinion scanners. The above standalone tools can be used along with the existing antivirus and can be set for scheduled scanning where as tools provided by antivirus companies will not provide you the scheduling facility and they can only be used for occasional scanning. So it is your choice to choose which fits to your prefect requirement.
Multi antivirus scanners
Apart from these second opinion malware scanners you can also consider multi antivirus scanners. They provide scanning with multiple antivirus and malware engines.
FAQs