What is an online virus scanner?
An online virus scanner is a tool, which helps to scan a computer or individual file without installing any software in the system. It uses a cloud based virus or malware scanning tool to run an online virus scan. Most of the online virus scanners provide this service for free. There are many types of online scanners, so we have categorized them as follows.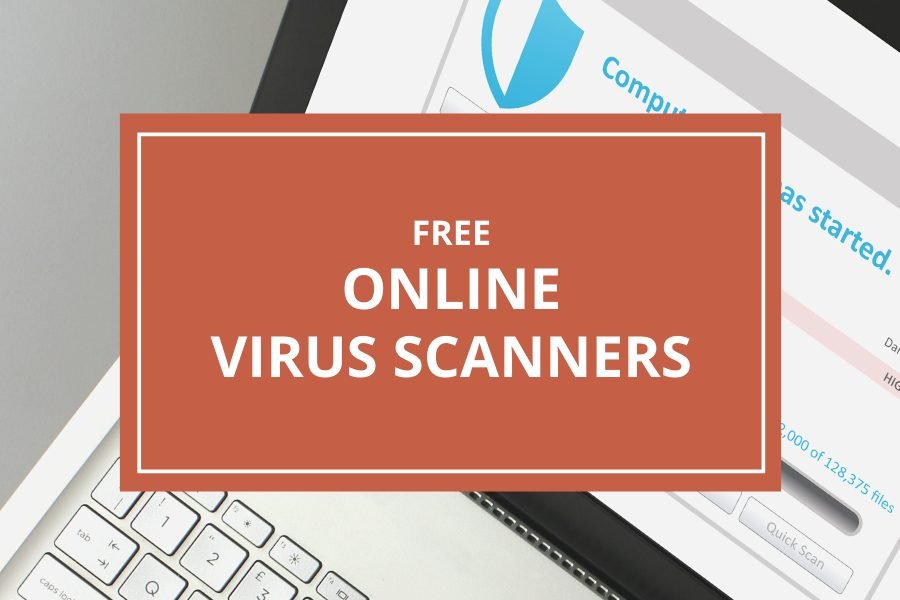 Computer Scanners with Free Virus Removal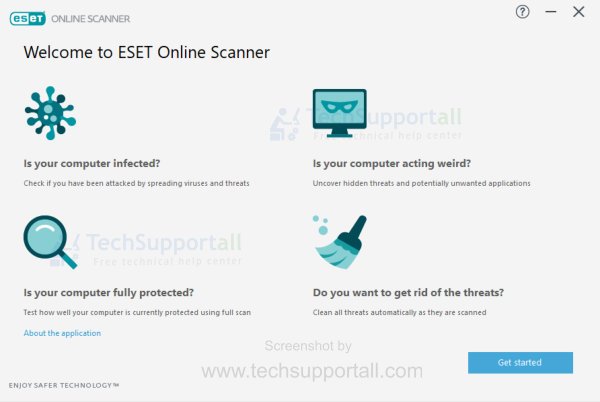 Use the ESET's one time scan which is a free online virus scanner & removal tool provided by ESET. It is a small approx 14 MB utility which will ask for the permission to install a small utility and then scan the system powered by its cloud technology. It also remove the threats if any found during the scan.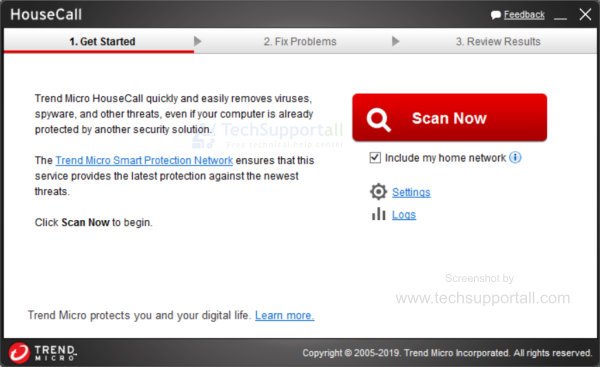 HouseCall by Trend Micro is another great name in the online scanning which is available for free to scan an infected PC. It provide full scan and custom scan options. It is a simple utility which start scanning quickly and also fix the problems.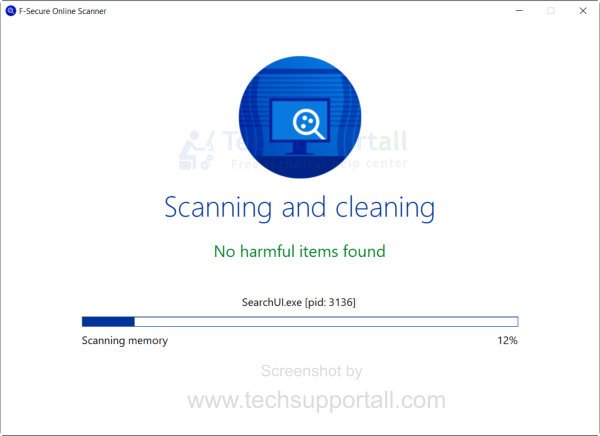 F-Secure security is popular in the business segment. Its online scanner can help to scan the whole computer using its cloud technology and recover from infected PC. It scans and cleans the infection for free.
Panda cloud cleaner gives two options to disinfect an infected PC. If you are able to start the computer then just start the cloud scanner or if you are even unable to start the computer then you can create an USB rescue disk using another computer and run that in the infected PC to clean it. Best part is its completely free.
---
---
Recently Norton and McAfee have discontinue their free online scanners. Another option to be considerable is the Kaspersky. Kaspersky also offers a free online scanning option.
All above tools are on demand scanners and removal tools. For real time protection you require a full antivirus security software.
Also check : Best Antivirus for Windows
Some time computer does not allow to download or install anything. In this case you should try some offline or Portable Scanner. Visit Best Offline Portable Scanners.
Online Individual file scanner
If you require to just scan a single file then these online scanners are very helpful. They save time by just scanning an individual file with multiple antivirus engines.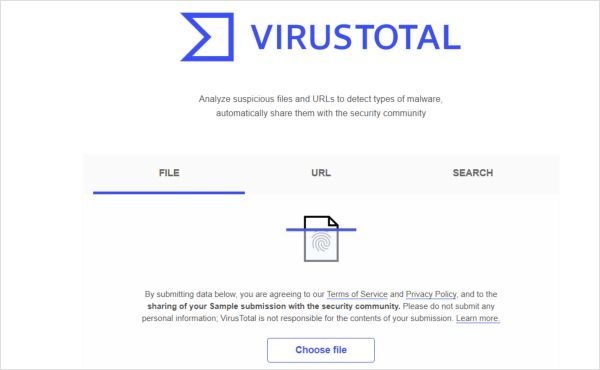 Virus total is a popular and know as the best scanner to scan a file with multiple antivirus engines. It also accepts ZIP and RAR format files containing multiple files to scan. But it allows max 128 MB per file. You can scan by uploading a file or specifying a url.

OPSWAT Metadefender is a free online malware scanner which uses approx 43 malware engines to scan and detect the file for any threat. It can scan a file, domain, IP address, URL, Hash or CVE.

Jotti is another online malware scanner which uses approx 20 online virus and malware scanners to scan the file. You can upload upto 5 files at once with maximum file size of 50 MB for each file.
Scan email attachments or send files over email
Email attachment are the major source of the malware infection. So if you are not sure about an attachment you can forward that to these email addresses to get an automatic reply with scan result.
We have not verified these in this year if these services are still active or not. So please report us if you have any issue.
Virus Total
Send to Email : scan@virustotal.com
with Subject : SCAN
Avira
Send to Email : virus@avira.com
You can send zip files and mention the Zip password in email body
Sophos
Send to Email: samples@sophos.com
with Subject : Sample submitted for analysis
You can send a password protected zip with the password in the email body.
eScan
Send to Email: samples@escanav.com
You can send zip files and mention the Zip password in email body
McAfee
Send to Email : virus_research@mcafee.com
Compress all files into zip file and add the password as "infected"
Norman Safeground
Send to Email : helpdesk@norman.com
Send a Zip file with the password "infected"
We recommend every users to install a good real time antivirus software in the system and use these tools in emergency or as a second opinion virus scanners. As every antivirus software have different approach of detecting viruses and malware, So it is not always possible to detect all the threats by a single scan and we required multiple antivirus engine to detect each and every threat. Best thing is that there are various free online scanners available to fulfill this requirement.
Why we require to use an online scanner
Some of the advantage of using an online scanner are:
Easy to use, no installation required (Though some of them require a basic installation)
Online scanners always have latest updated virus definition and may use the behavioral cloud detection. So these are more effective in finding out the latest threats.
Mostly they are Free to use.
Useful in removing viruses when you are unable to install any antivirus in the system due to existing virus infection.
Useful to take as second opinion about a threat or suspected file.
FAQs
Q: I am unable to install anything due to virus infection how can I scan my computer?
A: This is a common problem people face when their computer is severely infected. In this case you can scan with a bootable antivirus or portable antivirus which do not require to install in the system. These are also useful when you have a slow internet connection or is unable to connect to the internet.
Q: Are online virus scanners just scan or they also remove the infection?
A: All the scanners mentioned by us are effectively remove the infections. Actually all these are scanner and removal tools.
Q: Are these free to use or their any limitation?
A: Mostly antivirus company provide a free virus scan, but charge for real time protection. So mostly above tools are free to scan and repair. But you require to install a good antivirus software or internet security suite to make sure that your computer don't get infected in future. So they are free to scan & repair and only limitation is that they do not provide real time protection for the computer.
Other useful stuff: Antivirus Coupon Codes, Best Business Antivirus for Small Businesses