How to Restore last closed tabs in chrome (Chrome Trick)
Here in this page, we'll show how you can reopen the last closed tabs on chrome. Please follow the following steps by step guide.
Sometimes, the google chrome browser may close suddenly due to power down or chrome gets crash unexpectedly. All the chrome's last opened tabs close suddenly. After reboot, you won't see the tabs that you have opened before crashing. Now, the question raises, how to recover or restore the last opened chrome tabs? We have researched on it and found a way to get all the last closed tabs easily. Follow the following steps to recover all the closed tabs.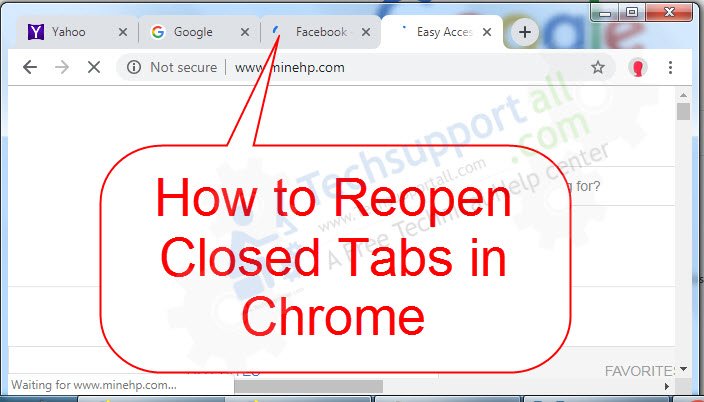 How to Restore last closed tabs in chrome
This chrome trick is very simple, but lots of people don't know that. Follow the steps.
Open Google Chrome browser
Press three keys combination all together "Control + Shift + T". That's it. All your last closed tabs will reopen in front of you. You may do the same thing by right-clicking on chrome's tab and then click on "Reopen Closed Tabs" Please see the below screenshot for reference.

Was this article helpful?
Let us know if you liked the post. That's the only way we can improve.