Laptop keyboard back light (backlit) is very useful when you are working in the dark, but some people want to turn it off in the day time to save the battery. Here we'll show you some methods on how to enable / disable Keyboard backlight (backlid) in Windows 10 on your laptop.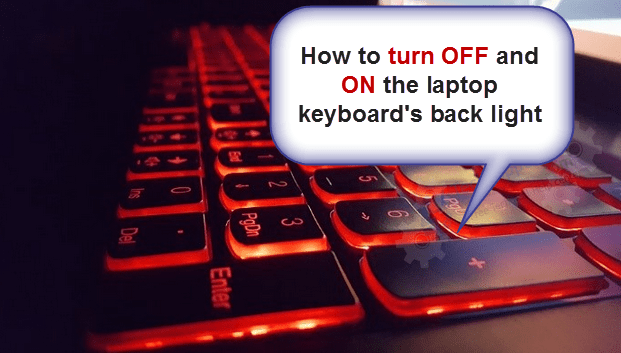 Today we'll talk about keyboard and what it looks like on Windows 10. Some manufacturers like Dell, HP, Sony or Samsung include an interesting feature on their keyboards. We are talking about the backlighting of the keys. This feature can be very useful, as we are sometimes working in poor lighting conditions. For this reason, the keys cannot be seen well. That's when a backlit keyboard (backlid) is very effective since it allows us to observe the keys correctly, even in low light conditions. However, this addition usually consumes more battery, so it is necessary that we can activate and deactivate it according to our needs.
Nevertheless, sometimes Windows 10 users report problems in enabling and disabling this function. For that reason, I will show you how to fix it.
How to Turn Off and ON Keyboard's backlight (backlit) in Windows
Follow the following steps to turn off the backlight of your laptop keyboard.
Option 1: Through Windows Default option
Enter the Windows Mobility Center:
---
---
The first thing you should do is go to the Windows Mobility Center. With this in mind, please type Windows Mobility into the search bar.
Once there, locate the characteristic corresponding to the feedback of the keys. Please note that for this example, I am using a Dell computer. However, the appearance may vary according to your manufacturer.
Option 2: By pressing the keyboard's shortcut keys (FN + F10)
A shortcut available on your keyboard to turn off and on the keyboard back-light. You'll have to press two keys together in the combination FN key
. The second key is marked as a light icon. Press FN + F10 key together to turn off the backlight and also you change the backlight brightness by pressing it once. For more detail please read the dell article on this particular issue.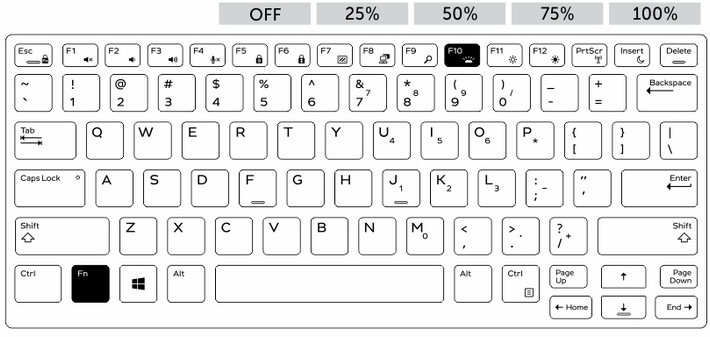 Option 3: Through the manufacturer's official application
As mentioned above, this feature is usually a special addition of some manufacturers. So most likely, the company will include some kind of special backlighting application. To check if such an application exists, please go to the search bar and type "backlight". The dedicated keyboard app and its backlight should appear. You can enable and disable the backlight of the keyboard from there.

---
If you are facing any problem while enabling and disabling the keyboard's backlight then follow the following steps to fix it.
Remember that Microsoft has placed special emphasis on amicably solving the most common problems in its operating system. For this reason, it has integrated a series of troubleshooters available within its system. In this case, we are going to use the keyboard troubleshooter. With this in mind please type Troubleshooter in the search box.
In the following menu, please navigate in the right column until you get "Keyboard", click on it and run the troubleshooter.
Follow the instructions, and if there is a problem with the back light, the wizard will solve it. All right, we're done for now. This is a problem that affects a specific number of users, but it's still an interesting topic. I hope you enjoyed this tutorial and I hope to see you in the future.