BIOS is short for Basic Input Output System. Actually, This is a ROM Chip found on all the computer system to control all the input and output devices. First codes to start the computer are written in the BIOS. It has many basic settings to control different input and output devices.
There are lots of situations where we require to get into the computer's BIOS settings menu to change some settings into it. Today here, we'll show you how to get into BIOS settings in Laptop or desktop computer whichever you have.
No matter which Windows version you have. Because operating system like Windows 11, Windows 10 is loaded only after executing the BIOS codes.
Different manufacturer have different keys to open up the BIOS settings but method is identical for all the manufacturers like Asus, Lenovo, Dell, Acer, HP Laptops or desktop computers. So please follow the following steps carefully: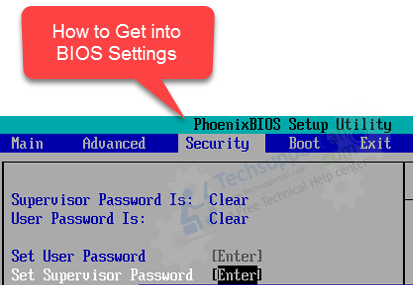 How to Get into BIOS Settings
Follow the step by step guide to get into BIOS settings in HP, Dell, Lenovo, Asus, Acer, Sony, Toshiba computers in Windows 11, 10, 7, 8, 8.1, whatever Windows version you have.
---
---
Step 1:

Shutdown your computer.
Shutdown your computer and keep it off for a few moments.
Step 2:

Turn on your computer.
Now, turn on your laptop / desktop by pressing its power button. Then immediately apply step 3 before the computer screen start showing anything.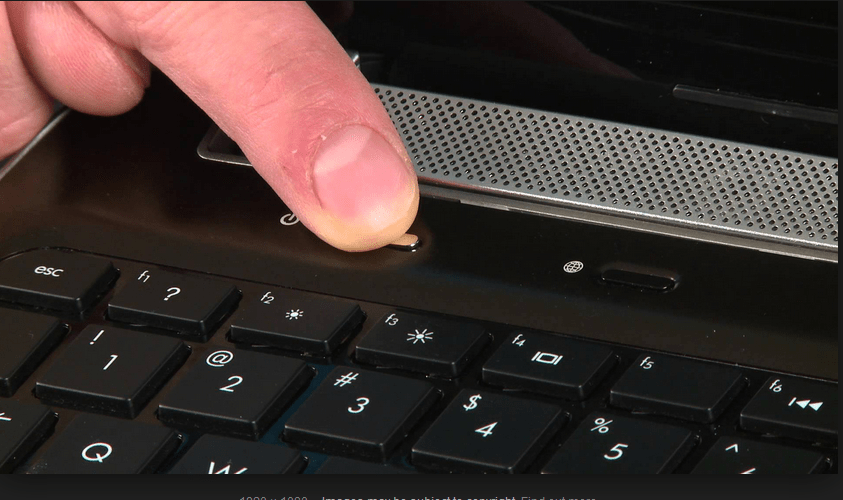 Step 3:

Start tapping the F2 or Delete key for 8-10 times rapidly.
Just after pressing the power button of the computer, immediately start tapping (Press and release) the F2 key from your keyboard to open BIOS settings page – You can hold it down the F2 key. In some computers, the BIOS enter key is Delete key. So check them one by one which one works for you. Check out the screenshot below.
Screenshots
Or
Step 4:

BIOS settings menu page will appear.
Now the BIOS settings page in front of you. You may change the settings what you wanted to change. To save changes in BIOS, press F10 key and then select the YES option and press Enter key to save changes.
Default BIOS key by Manufacturers
Different brands have different Keys to open up the BIOS settings. Even it varies from model to model. In most of the cases it is among the DEL, F2, F10 and F12 function keys.
In some older models it require to repeatedly press the keys to hit at the right spot otherwise it will not open the BIOS setting and operating system will be loaded. But in modern systems you do not need to press and release repeatedly, but keep it pressed and BIOS BIOS settings will be open up.
| Manufacturer | BIOS key |
| --- | --- |
| HP | F10 |
| Dell | F2 |
| Asus | F2 |
| Acer | F2 or DEL |
| Sony | F2 |
| Toshiba | F2 |
| Lenovo | F2 (F1 in older systems) |
| IBM | F2 (F1 in older systems) |
| Compaq | F2 or F10 |
| Other brands | DEL / F12 / F10 / F2 |