Realtek PCIe GBE family controller is something that many Windows users find intriguing. The errors related to this controller occasionally occur in Windows 10 when there is a problem with the network connection. Therefore, most users know that proper working of the Realtek controller is necessary to maintain efficient working of their computer, but that's the extent of their understanding about this controller. In this guide, we are providing complete information about Realtek PCIe GBE family controller, so that you can easily solve problems related to it.  
What is Realtek PCIe GBE Family Controller?
The Realtek PCIe GBE family controller is a network controller, which is often built-in in the motherboard of your computer. This controller is supposed to control your computer's wire network connection and for operating LAN hardware. Manufactured by Realtek, this chipset creates a communication interface between the PCI Express bus of your computer and the Giga Band Ethernet. Therefore, it allows your computer to connect with an outside Ethernet network, which can also be an internet connection.
What is the Speed of Realtek PCIe GBE Family Controller?
The Realtek network interface controller is available in three variants based on its supported speed. The 2.5G Gigabit Ethernet can deliver maximum speed of 2.5 GB/sec, while the 10/100/1000M Gigabit Ethernet supports maximum speed of 1000 MB/sec, and the 10/100M device can deliver up to 100 MB/sec.
What Problems May Occur With This Controller?
The type of issues that occur with this network controller can range from errors like network unavailability or a yellow '!' mark in front of this controller's icon on your Device Manager. Whatever may be the problem you are encountering it can be either due to improper driver installation or due to hardware malfunction. Therefore, we are providing below some solutions, which will be able to fix most common problems that occur with this controller.
How to Fix Realtek PCIe GBE Family Controller Problems?
As mentioned above, when you are encountering issues with Realtek controller, then the problem is either related to the driver or with the hardware. In such a scenario, one of the solutions given below will surely solve your problem.
---
---
Solution 1:

Use a System Restore Point.
Using a system restore point is the easiest solution to such problems. When you restore a point from a time when your computer was working properly you save yourself from a lot of troubles. One great thing about using a system restore point is that you don't lose any data.
1. In the search box, type 'recovery. From the results, choose 'Recovery'.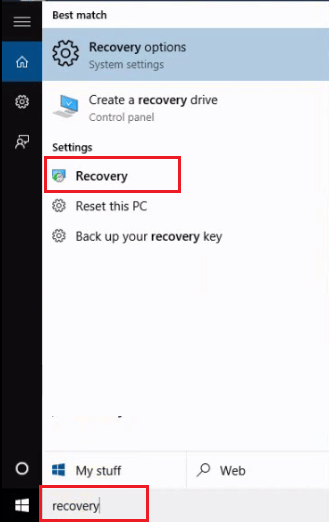 2. Click on 'Open System Restore'.
3. Click on 'Next'.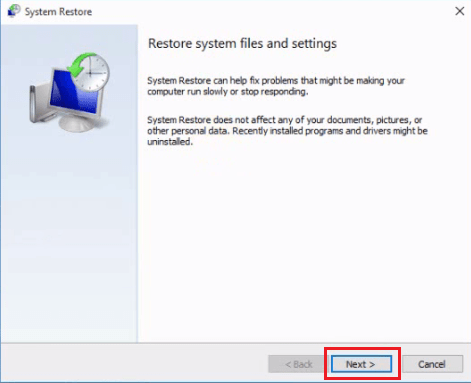 4. Select the most recent 'Date and Time' when your computer was working properly, then click 'Next'.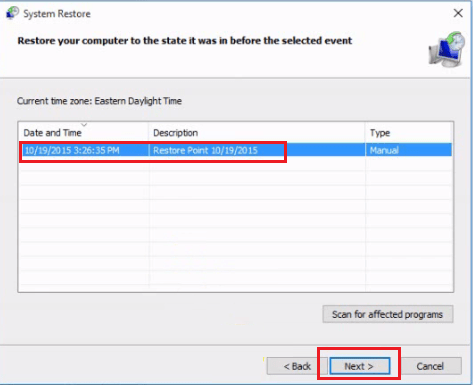 5. Click 'Finish'.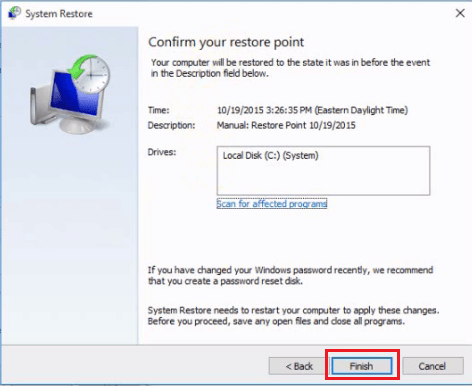 6. You will be asked for conformation, click on 'Yes'.

Wait for the system restoration process to complete and after that most probably your Realtek controller issue will get solved. However, if your problem doesn't get solved or you don't have a system restore point, then move to the next step.
Solution 2:

Update Realtek Controller Driver
Before you start the driver update process you must download the latest version of your onboard network adapter from the official website of your motherboard or laptop manufacturer. Then, follow the steps mentioned below.
1. Right click the 'Start' button and select 'Device Manager'.
2. In the list of devices, expand Network Adapters. Now, locate and right click 'Realtek PCIe GBE Family Controller', then choose 'Update driver'.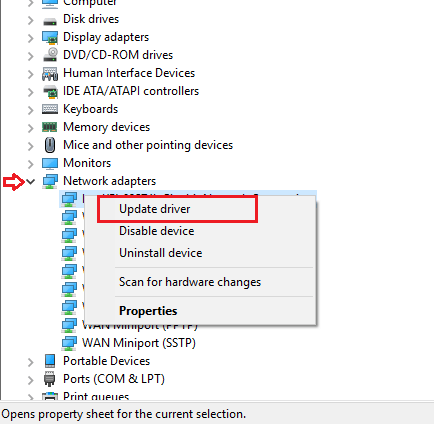 3. Go for 'Manual' update and follow the instructions. When asked for drivers you should choose the drivers you recently downloaded from the manufacturer's website.
4. Let the new drivers install, then restart your computer.
If updating your Realtek controller drivers with its latest version doesn't solve your problem, then most probably you have a hardware issue.
Solution 3:

Replace Network Adapter
If your Realtek PCIe GBE family controller has hardware issues, then the only solution is to buy a new PCIe network adapter. Although this will cost you money, but most such adapters are available at a very low price these days. However, you must choose the one which is compatible with your motherboard and satisfies your speed requirement.
Now you have complete information about Realtek PCIe GBE family controller. If you are encountering any problem related to this controller, then you will be able to solve it for free or by spending a very nominal amount.