Computer Malfunction can happen due to either a hardware problem or a software problem. You can diagnose the issue with the diagnostic tools. If it is found a hardware issue then the only solution is to replace the hardware. And if it is a software issue it can be due to numerous reasons like virus or malware infection, Corrupted registry, corrupted system files, corrupted or outdated driver or incompatibility of software or hardware.
We are here providing here tools specially which provide technician license and are made for technicians. Checkout some other good Computer Repair Software used by consumers.
Best Technician Friendly Windows Repair Tools
1. Windows Repair all in one by Tweaking
It is a utility that have many mini quick fixes for windows problems. It can repair automatically many issues like Windows Update problem, File permission, Hosts files, Repair CD / DVD missing / Not working, Repair Internet Explorer, Reset Registry Permission, Repair Icons etc. This tool can be used from a USB drive.
Download Windows Repair All in one Free
---
---
It is useful Free tool provided by tweaking.com for personal use. As it is a widely used tools for technicians, so the developer ask to buy Pro version for techs who are making money with this tool. 1 License for each tech is just for only $19.95 with unlimited PC repairs for ever. Tech will also get some extra benefits with its pro version.
Brand the software with your own Logo.
Enhanced windows cleaning for techs.
Software will be updated automatically.
System Performance tweaks which can be applied automatically after repair.
Support for the addition of own custom scripts and registry files to run after cleaning process.
Buy Windows Repair Software by tweaking
CCleaner is a popular computer cleaner and optimizer tool. The company Piriform who developed this software have also providing solutions for Data backup and recovery Speccy and Recuva. A technician can bundle these as well in their kit. Its tech edition let the technician to run on unlimited machines via USB or a Remote Session.
Spybot search and Destroy by safer networking ltd. is free, effective and useful tool used by technical users. In free antivirus it only includes antispyware and antimalware. For technicians license it includes Antivirus scanning as well. Technician license comes with unlimited incident support for the whole year which includes High priority email response for technicians. Autostart locations to boost speed and security. Support command line parameters. Protective Repair environment & Boot CD Creation. Price for its technician edition is approx $65.99 / year with unlimited incidents on unlimited machines.
4. Hitman Pro incident based license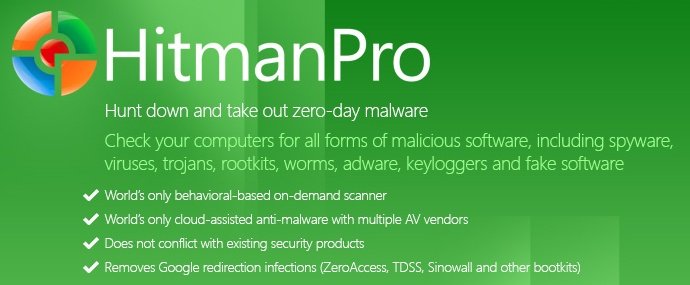 HitmanPro is actually a second opinion scanner. It is one of the best antimalware software and is very powerful in fixing virus, malware or trojan like issues. It includes power of multiple antivirus engine in the cloud.  For technicians they provide incident based license like 25 incidents, 100 incidents and 250 incidents. Check Hitman Pro for Business
Revo Unsinstaller comes with installer and as a portable utility. Portable version is useful for technicians to uninstall some hard to remove programs in the process of cleaning of the computer.
Delete resize / move, merge, split, wipe or format partition
Merge two adjoining partition without loss of data.
Change FAT to NTFS file system.
Linux partition management.
Convert primary to logical or logical to primary partition.
Convert MBR to GPT and GPT to MBR without loss of data.
Partition copy with file by file.
Recover erased or lost partition
Support ReFS file system
Power Data Recovery is a powerful software by Mini Tool integrated with 5 data recovery modules.
Undelete Recovery to recover deleted files and folders
CD/DVD Recovery to recover data from CD and DVD.
Digital Media Recovery to recover data from corrupted pen drives or Memory cards etc.
Damaged Partition recovery can help to recover data from a damaged, Raw or Formatted partition.
Lost Partition Recovery helps to recover partition data when a partition get lost or deleted.
It is available for both Windows and Mac. In its Free version it let the 1GB data to recover without any problem. But if you have more then 1GB data then you require a License it is available with different license editions. For technicians there is technician license which includes unlimited usage with unlimited machines without any restriction of data recovery.
It is an antimalware to detect and eleiminate malwares, rootkits, rogues, worms etc. It can also detect PUPs and bad system modifications. Its technician license have features like Portable Settings, Rebranding, command line support, Automatic update, admin tools, Themes etc. It also give unlimited machines scan with just $50 / year or you can buy a lifetime license with just $225.
There may be some more useful tools for technicians. Please suggest us using the below comment box that we can review them and add to the list. Please also share your experience of using these tools.
Best PC Optimization and Repair Tools for all
Best Computer diagnostic tools