Best 7 Antivirus Internet Security Suites of 2018
Nobody should venture online these days without a security suite installed on their computer or mobile device. The number and severity of threats are constantly increasing, and trying to fix an infected system takes far more time, money, and effort than protecting against those threats in the first place. The latest security suites offer a one-stop shop solution to the problem, with most providing not only solid antivirus protection, but also modules to deal with phishing, spam emails, and other potential hazards. Many also include parental control settings, as well as the ability to protect multiple devices. If you have are serious about your data and privacy then you must have to use an Internet Security Suite instead of using just an Antivirus. Before choosing your software it is better to know the The Best Antivirus Internet Security Softwares. Here are 2017's top Antivirus Internet security suites:
1. Symantec Norton Security with Backup
This company has been among the industry leaders in computer protection for many years now, and it's fair to say that its latest offering looks set to maintain its high reputation. As you'd expect from this brand, the anti-virus and spam-filtering features are especially impressive, while malicious site blocking is outstandingly good and almost totally reliable. Other high-end features of the Symantec suite include highly configurable parental controls, an intelligent and highly capable firewall, and a useful password manager. This may not be the best choice if you want to repair an already infected system, but the addition of several handy tune-up tools makes Norton's package a great choice if you simply want to keep your clean computer free of trouble.
Norton Download | Norton Coupons
2. Webroot Internet Security Plus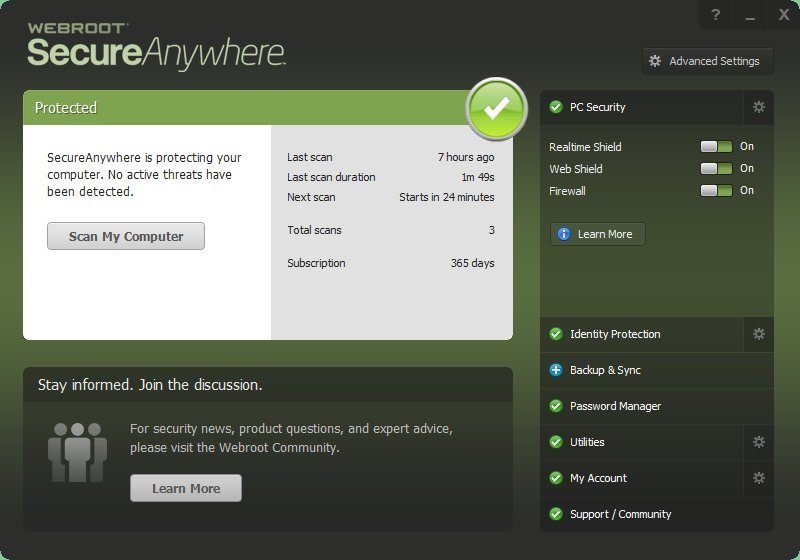 Thanks to its innovative cloud-based model, Webroot is one of the least demanding of all security suites in terms of the demands it places on your system resources. This also means that it's platform-independent, so it will work as well on a Mac or an Android phone as it does on a Windows PC. As well as regular threat detection and containment, Internet Security Plus 2015 includes a very useful identity protection module, countering what has become a very serious problem in today's online world. You will have to find online storage elsewhere, but the sandbox mode – which allows you to check out new software without any risk to your system – is extremely welcome.
Webroot Download | Webroot Coupons
3. Trend Micro Maximum Security
Although Trend isn't one of the biggest names in security software, it's still managed to build an impressive reputation on the back of its consistently good performance across the board. The 2017 edition of Maximum Security scores particularly well on its support for mobile devices – something that makes Trend's offering a great choice if you want to protect your smartphones and tablets with the same software you use for your desktop or laptop PCs and Macs. Standout features of Maximum Security include its class-leading anti-phishing capability and its highly customizable backup and sync abilities. On the downside, it does suffer from some minor system performance issues, and its parental controls are a little limited.
Trend Micro Download | Trend Micro Coupons
4. McAfee LiveSafe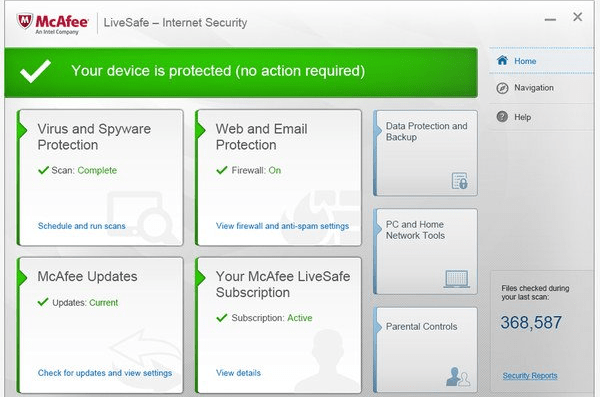 Another of the traditional powerhouses in the security suite market, McAfee has chosen a slightly different approach for this 2017 package. It leaves out some of the peripheral tools that other companies include in their software, such as parental control and backup ability. This does mean you'll need to rely on additional programs for those. On the plus side, LiveSafe is extremely efficient, with some of the lowest system overheads of any security suite. As usual with McAfee, the dashboard is very user-friendly, while protecting your passwords across multiple devices is simplicity itself with the SafeKey password manager.
McAfee Download | McAfee Coupons
 5. Avast Premier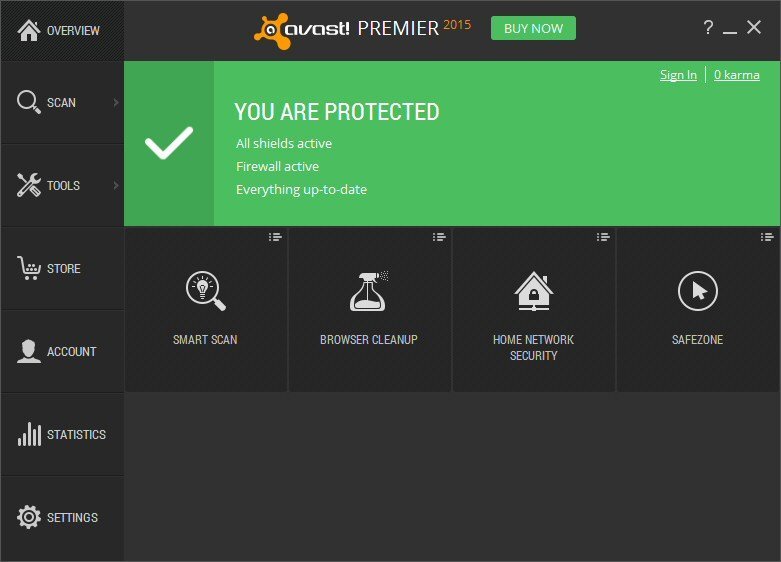 Avast is known for making solid free security software, but its paid Premier package offers a number of useful additional features, including 2GB of free online storage with Dropbox and the chance to automatically update your installed applications. One of the best features of Avast is its user-friendliness – security threats are explained in plain English, not in technical jargon. It also includes a dedicated module covering online banking, an area where security is especially important. On the downside, Avast Premier is a little light on extras: there's no backup module, so you'll need to use that Dropbox facility. Still, it handles the basics very well.
Avast Download | Avast Coupons
Top 5 antivirus security suites comparison chart
Was this article helpful?
Let us know if you like or dislike the post. That's the only way we can improve.