The Windows 10 operating system is a complete operating system that offers the most solutions for all users. Indeed, we can do our word, play music, videos, edit files and lot more. On the other hand, it is also possible to visualize photos in a comfortable way. As a result, Windows 10 comes with its own photo viewer, simply called Photos. However, some users may feel that this viewer is too basic. Or that it doesn't meet expectations. But there are other Free alternatives of inbuilt Photo Viewer are available in the market. Lets explore them.
Best Photo Viewer Software
1. ImageGlass – Free photo viewer
This is a lightweight program and is totally free. Its most interesting feature is that it is capable of supporting 72 different formats, including PSD and RAW. It is also open source. On the other hand, it is possible to install it in the system or use as a portable version. Also, like any good editor, it has several tools that allow you to rotate the image, flip it, scale it or zoom it. But its most interesting feature is that it has its own photo editor. Although it is not the most powerful, it does its job. Also, the fact that you can edit the images from the viewer, is an advantage to consider. If you want to give it a try, you can download it from here.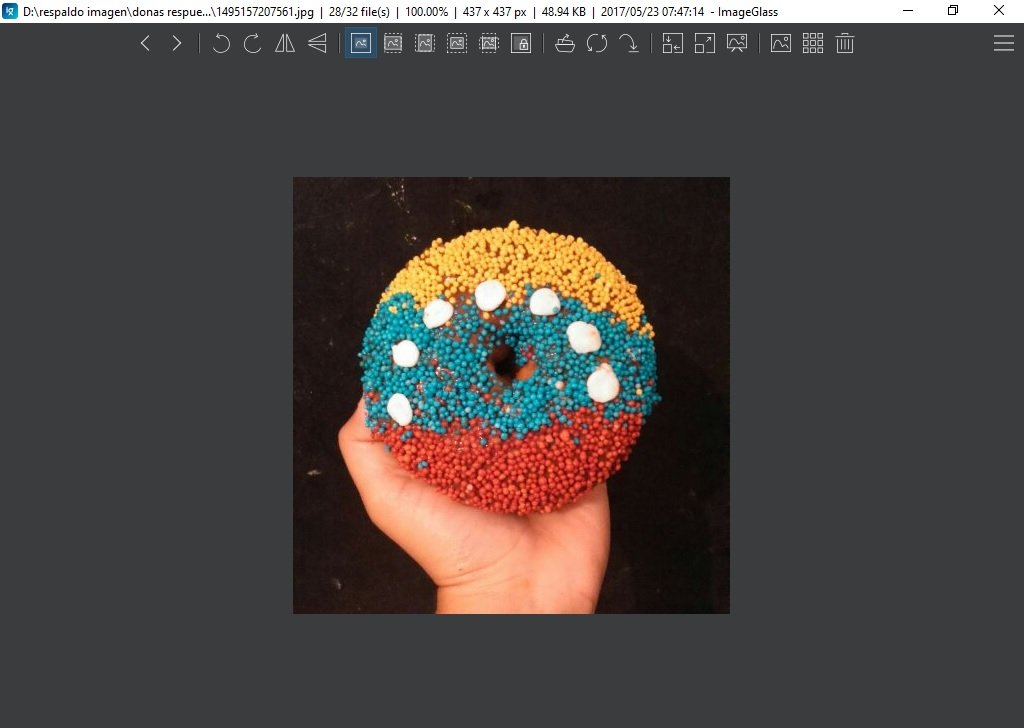 2. IrfanView
Irfan View is one of the best photo viewer application in my list if you compare it with functionally and fastness. I have kept it on the second number because of its user interface. You can easily cut, rotate, crop, and other basic editing work in your fingertips. It has a very rare feature: resizing the Image size without destroying the pixels. This feature is really very good. I personally loved it. Irfanview has lots of options to optimize the images. I could be a good choice for your Windows 10 Photo Viewer. You can get this Irfanview download from here.
---
---
3. FastStone Image Viewer
This program allows users to view and manage their photos at the same time. It has the most intuitive interface of all the collection programs and has a full-screen mode. It has an image editor that allows you to correct red-eye removal, cropping, etc. In addition, the program supports viewing photos in RAW and allows you to send photos to other programs you choose by right-clicking. Finally, it allows the visualization of tree folders and a thumbnail viewer. To download it, go to its website.
4. XnView photo viewer
XnView is probably the photo viewer that can open the most files. Through plugins, it is able to support more than 500 file types. It is also possible to convert it into 70 different formats. In addition, this program serves as a photo viewer, organizer and, to some extent, an image editor. It's fast and has a file browser to view the thumbnails. It also allows some basic touches like brightness, rotate, crop, resize. Besides, this image viewer supports batch processing for image conversion. To test its operation, please check its official website.
5. Nomacs
This program allows you to view photos in full screen in a very simple and direct way. It also has a tree folder display and a thumbnail viewer. It also allows you to edit basic settings such as brightness, contrast, saturation or exposure. The most striking feature is that it accepts images in RAW and PSD and allows you to save specific frames from a GIF. It is a multi-platform viewer and also has a 64-bit portable version. If you want to download it, check here.
6. Apowersoft
This viewer is very light and loads images quickly. It also takes up little storage space. In addition to basic formats such as CTA, JPG, PNG, BMP, TIFF, this image viewer also supports professional image formats such as RAW, PSD and CDR. It also incorporates a native photo editor. It also incorporates a native photo editor. Additionally, it has two special features. First, you can take a screenshot with a single click.
Note:
However, on its official website, it is mentioned that it supports PDF files, and you can use this software as a PDF reader. But it actually doesn't. It says "unsupported file format."
Ultimately, we have seen several alternatives to the Windows photo viewer. Each one has its flaws and strengths. However, they all have in common being faster than the Microsoft application. Personally, I worked in FastStone Image Viewer, But I have left you several options to choose from. Tell us in the comment box that Which is your favorite photo viewer? Do you have any others that we haven't listed? Let us know your opinion in the comments and share this post in your social networks. See you soon!
If you like the Windows 7 photo viewer and is missing it in Windows 10. You can get back that. read here to bring back back Windows 7 Photo Viewer in Windows 10