how to remove annoying pop up ads on my PC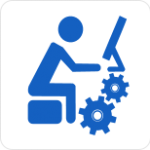 It is possible that you are getting Popup ads due to some adware installed on your computer. Normally Antivirus are not able to block the adware as some of them are even legitimate programs. We can also call them Potentially Unwanted Programs (PUP). We advised you to scan your computer with a Good Adware Removal Tools and Malware Scanner.
Here is the list of all Free Adware Removal Tools and Free Malware Scanners.
You can scan with multiple programs to make sure to clean all infections. Let us know if that does not work for you.
@Tomas , I feel your pain. I'm having the same issue to no avail. my browsers are constantly redirected. warning sites, ads, you name it. now i've got the ps4ux and reimage plus fun to deal with. hope your able to sort yours out.