Norton Security launched cheaper license option starting with $19.99 subscription plan
Norton recently launched its more flexible subscription plans to make it affordable to all. Last year Norton makes a bold decision by saying that Antivirus products become useless these days so they have discontinue their antivirus products and all other less features products and combined all features in a powerful security product – Norton Security. Personally I can say that it is a good decision to make the internet safer. But I think many people are still thinking that Norton is costly then other security software. But actually this is not the case. People have to compare the Norton Security with the Top Security suites of other companies and not with the antivirus. Then you will find that the price is competitive or cheaper.
Norton 2016 Coupon Codes and Detailed Review
But now Norton did another wonderful job by giving a cheaper subscription option for people. Norton comes with many variant now like 1 device, 3 devices, 5 devices and 10 devices with 1 year, 2 years options. And now also with 3 months option starting with just $19.99 for 5 devices license.   New Norton Antivirus for 1 PC has been launched with just $19.99 a year.
Norton Antivirus – $19.99 ($30 Saving)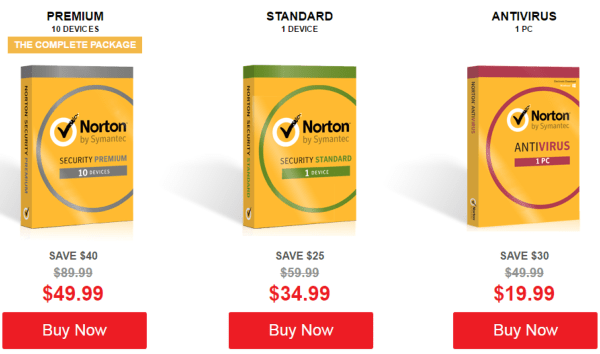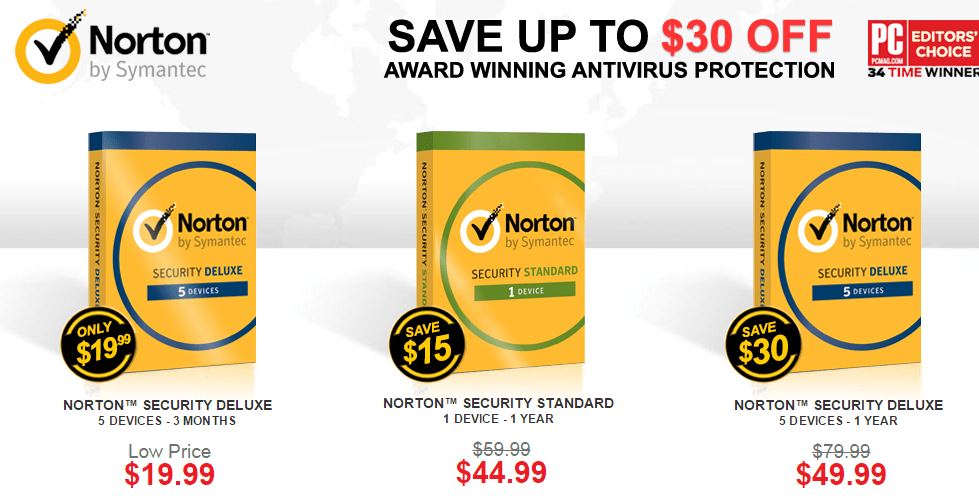 Norton is launching its different products according to the specific demand of the specific country. So please check that a particular product is available in your country or not. Norton releasing its products steady in all over the world. Click here to check the Norton release update and country wise Norton Promos.