How to view the saved Wifi password in Windows 10
Sometimes we have to share our Internet to our visitors or relatives. Usually, we don't remember the wifi password that we had entered when we connect to our wireless network. We'll show you the steps how you can view the Wifi password in windows 10 computer. Follow the following steps.
When you're using Microsoft Windows 10, you're likely going to be spending a lot of time online. There are so many Internet-based applications and features nowadays that it's almost impossible to avoid. Most people now use Wifi a lot, since it's very simple to use, doesn't require cables that can get in the way, and usually gives you a good connection speed.
However, one thing you need to use Wifi with Windows 10 is the right password. You'll need it to connect to a network in the first place, and you'll also need it if your connection drops and you want to get back online. This goes whether you're using your home wireless network or one in an Internet cafe or even your friend's place.
How to view the Wifi password

Open Control panel – Click on start button and then click on settings (Gear) icon.
Click on Network & Internet.
Click on Network and Sharing Center.
On the Left side pane, click on the Change adapter settings.
Double-click on Wireless adapter or right-click on it and click on Status.
Click on Wireless Properties Button.
Click on the Security Tab.
On the security tab, tick the check-box "show characters." You'll see the current connected .wifi's password under the "Network security key."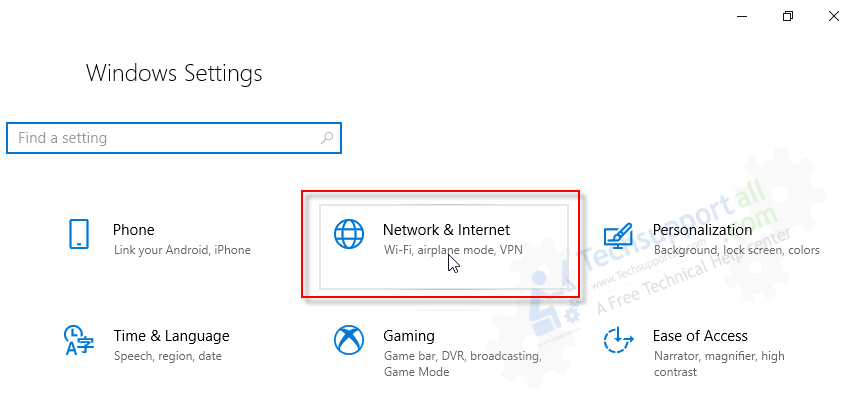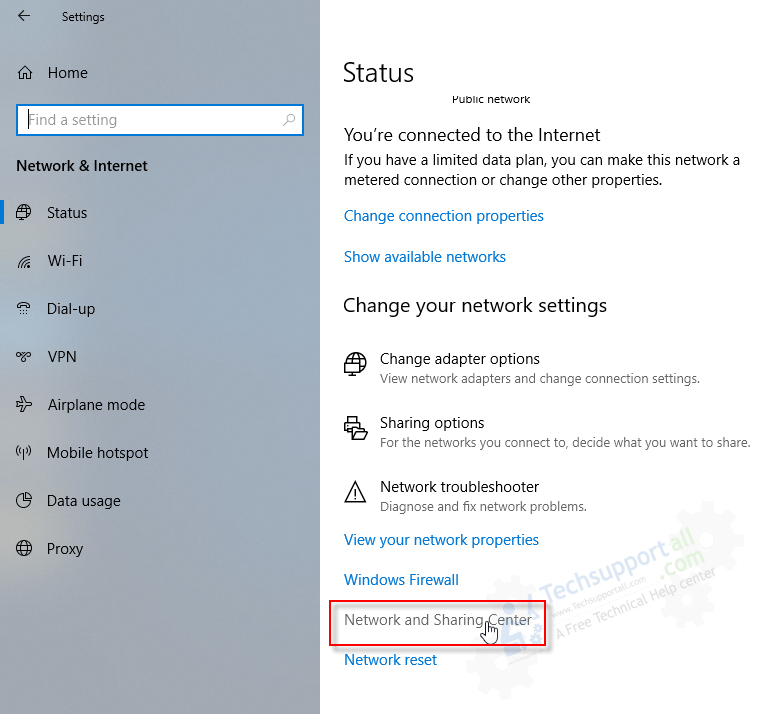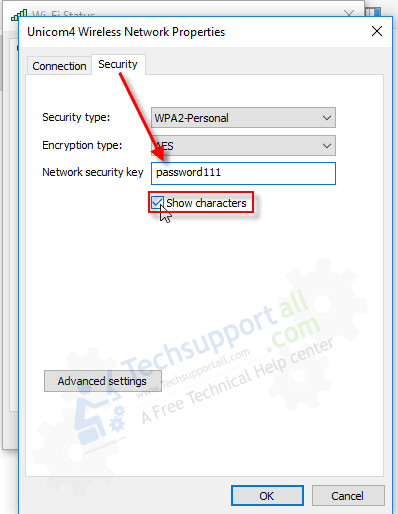 Finding the current password
You can easily find Wifi password in Windows 10 while you're currently connected up. First of all, look at the toolbar and see the network icon. Right-click that and a small menu will come up. The option you want to select is "Open network and sharing center." It will bring up a second window, where you need to choose "Change adapter settings."
The next step is to find your Wifi network and right-click on it. When you do that, another menu will appear. Choose the "Status" option. It brings up yet another window, though this time it will be a pop-up. Go to "Wireless Properties" and then navigate to the tab labeled Security.
You'll see a box marked "Network security key," which is just Windows 10's way of referring to the network password. Don't worry about the wording, as in this case, they mean exactly the same thing. Put a mark in the checkbox and the Wifi password will show up!
Finding out-of-range passwords
If you're looking for this type of network, you'll have to do things a little differently. It's not difficult, but you need to use the command prompt instead of just browsing through menus. The command prompt is fast and effective, and once you get to know how it works, it's not scary at all.
First, go to Command Prompt and open it. Make sure you're running it with administrator settings because otherwise, this method doesn't work. Then type in words "netsh wlan show profile" (without the quotes) and press Return or Enter. You'll see a big list of Wifi profiles because what you just typed displays all the Wifi profiles you've ever used!
You can find out the password of one of those networks, but you need to know its name, so find it in the big list. Once you've done that, note it down somewhere to make sure you type the next part in exactly correctly. To find Wifi password in Windows 10 with this method, you need to be a little careful with your typing!
In the Command Prompt, type "netsh wlan show profile blahblahblah key-clear" – again with no quotes – but change "blahblahblah" to the network name you've just noted down. It will copy the Wifi password over to Windows security settings, and you'll be able to find it listed under the "key content" section.
Video Tutorial: How to find the saved Wifi password in Windows 10