Today in this article we are talking about the privacy of users is a common fact and a particular Mozilla Firefox's error message "your connection is not secure".  Windows 10 has as its main concern, to protect the data and privacy of its users. These aspects relate to any use of the operating system. For example, introduce a removable unit. However, the greatest security risk usually comes from surfing the Internet. For no one, it is a secret that connecting to the network brings a world of information and possibilities. On the other hand, it is also possible to suffer attacks that threaten the security of the system.
One of the most common ways to suffer damage to privacy is by visiting suspicious websites. In such cases, it is highly recommended using a web browser that offers protection to users. Mozilla Firefox was born as a browser that bets on the freedom of information on the Internet. In addition, it has always been committed to protecting the data of its users. For that reason, sometimes when trying to enter a website, we see a message like the following: your connection is not secure.  Next, we will see what this message means, and how to solve it.
Your connection is not secure error  — What is it?
The first thing we need to know is that this error is strictly related to the http and https protocols. HyperText Transfer Protocol (HTTP)  HyperText Transfer Protocol is a language that mediates between the requests of the client and the responses of the server on the Internet, to allow a fluid communication and in the same language. On the other hand, HyperText Transfer Protocol Secure a variant of the same protocol that relies on the creation of an encrypted channel for the transmission of information. It is protected against intervention by third parties who may spy on the exchange of information or steal data.
As you can see the HTTPS protocol is much safer for navigation, especially where sensitive data is entered. Such as bank accounts, credit cards, email passwords, and others. As a result, most websites have migrated to this protocol. However, some pages still use this technology. And if we are going to enter any password or sensitive data, then Firefox will launch a screen with the error mentioned.
Another common cause of this error has to do with the security certificates of the page you visit. During a secure connection, a page must provide a certificate that has been issued by a verified certification authority. In this way, it is ensured that the user is connected to the page he pretends to be and that the connection is encrypted.
---
---
How to fix this error
We've already seen the causes of this problem, so let's see how to fix it. First, if you are surfing a page that uses HTTP protocol our first recommendation is not to use it anymore. This is more critical if you have to enter sensitive data. But if you don't have any more options to use it, and the system throws you the following message:

Generally, Firefox offers the option to add an exception to the site we are trying to enter to be able to navigate freely. If this is not the case, then the solution is to modify the configuration options. With this in mind please open a new window and in the navigation bar add the following text : about:config. Then confirm that if you want to modify the options, and then look for the following entry: security.insecure_field_warning.contextual.enabled. You can use the navigation bar to enter characters. Once it located,  double-click on it to change the true value to false.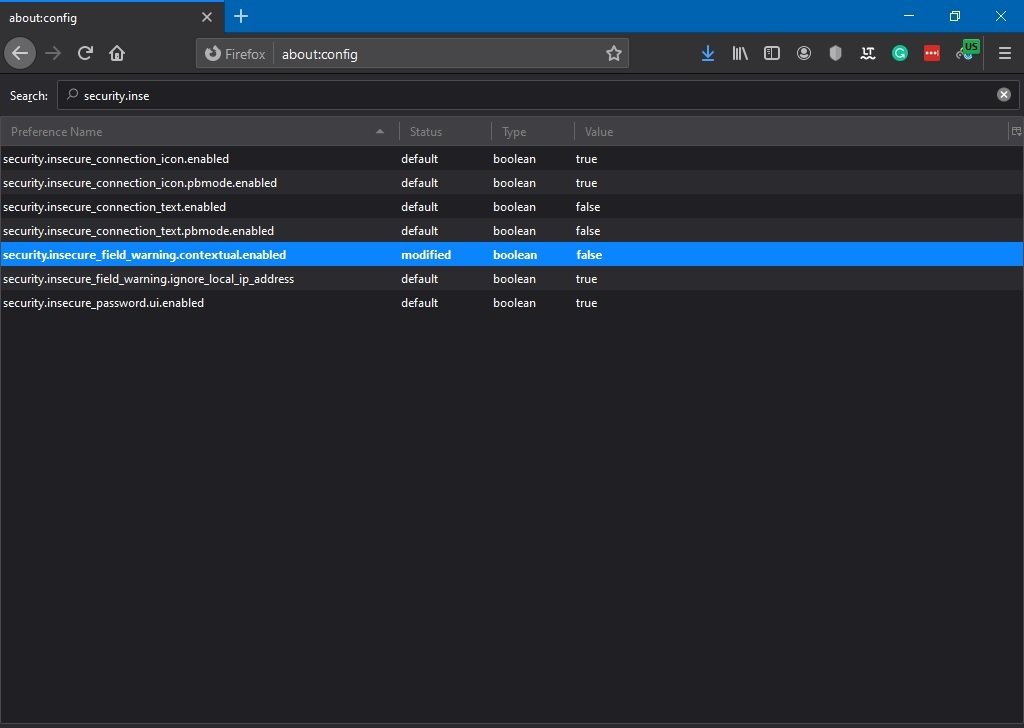 Next, we will modify the following value: security.enterprise_roots.enabled. Since a time ago, this value cannot be modified as we did with the previous one. However, here I show you how to skip this ban. First, enter the Firefox configuration, right-click and select New → Boolean.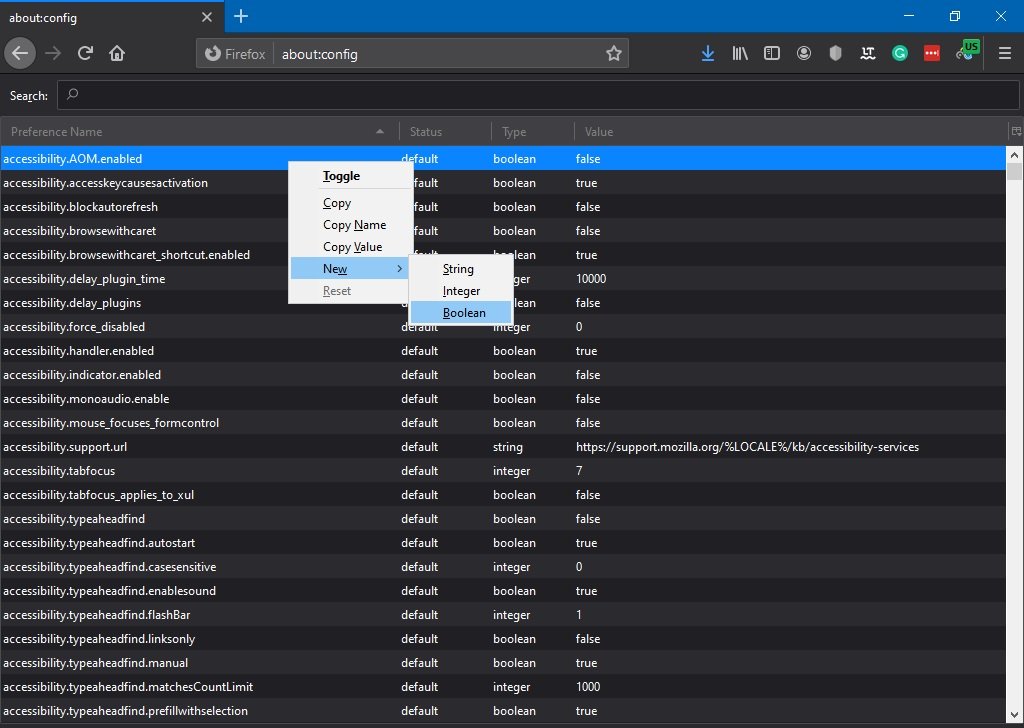 Enter security.enterprise_roots.enabled and then modify its value to true.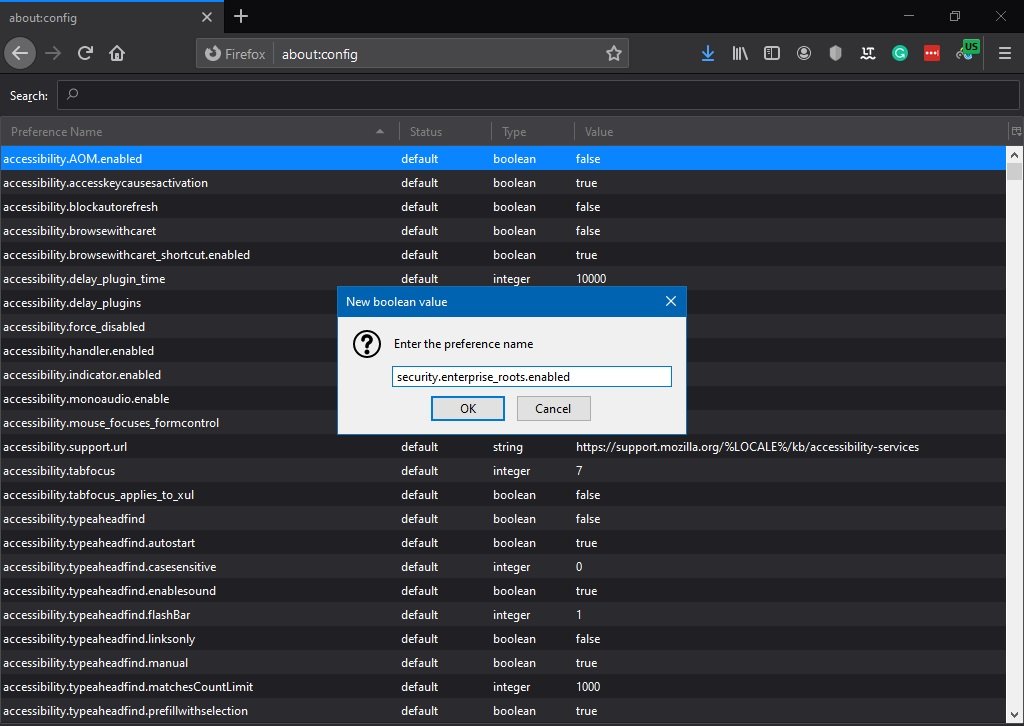 Please note that modifying these values will create a security breach in your system. For that reason, you should only change it for sites you really trust. And once the transaction is done, you should modify the values as they came by default.
Sometimes,  Firefox shows this message:
In this case, the solution is to click on the Advanced tab and then select I accept the risk and continue.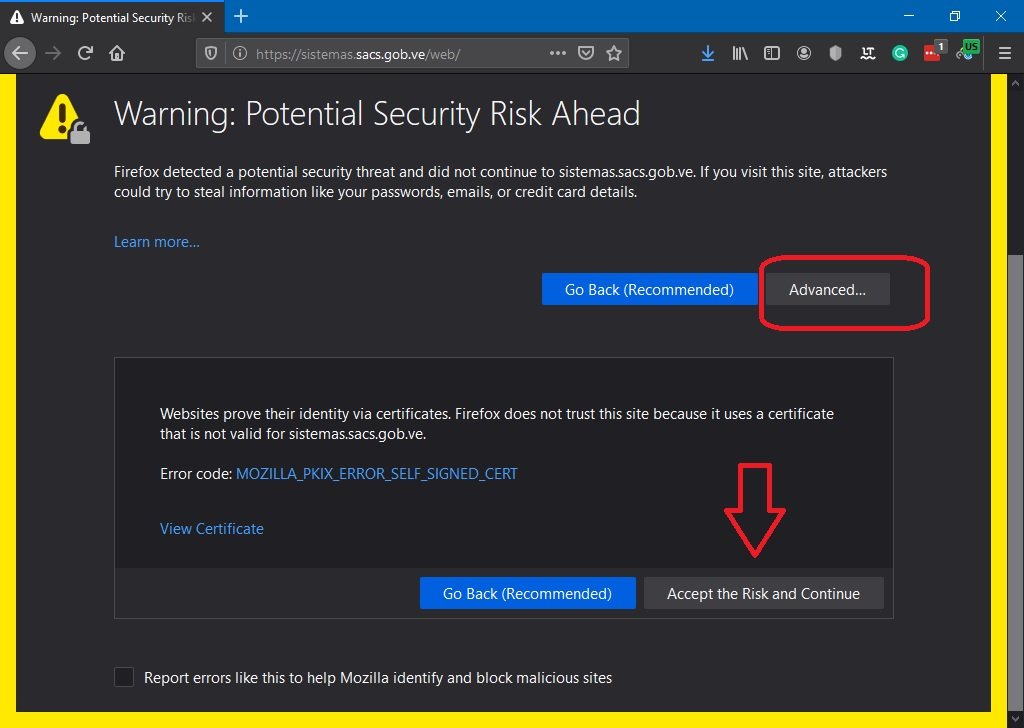 We've seen how to fix this security message in Mozilla Firefox. As additional advice, we ask you to monitor the sites you visit. This care is paramount on those sites where you enter sensitive information such as credit cards or passwords.  See you next time!