If there is a MSVCR110.dll is missing error that pop ups on your computer. Do not worry and here are the steps in how to fix MSVCR110.dll is missing error: The program can't start because MSVCR110.dll is missing from your computer. Try reinstalling the program to fix this problem.
How to fix msvcr110.dll is missing error
The most common problem in fixing the error is downloading the msvcr110.dll file as your computer may be missing one. This is the easiest fix.
All you have to do is download the msvcr110.dll file. You can copy the msvcr110.dll file from another working computer as well.
After download, copy the downloaded file.
And then paste it to "C:\Windows\System32"  location.
Reboot the computer and your error should be fixed.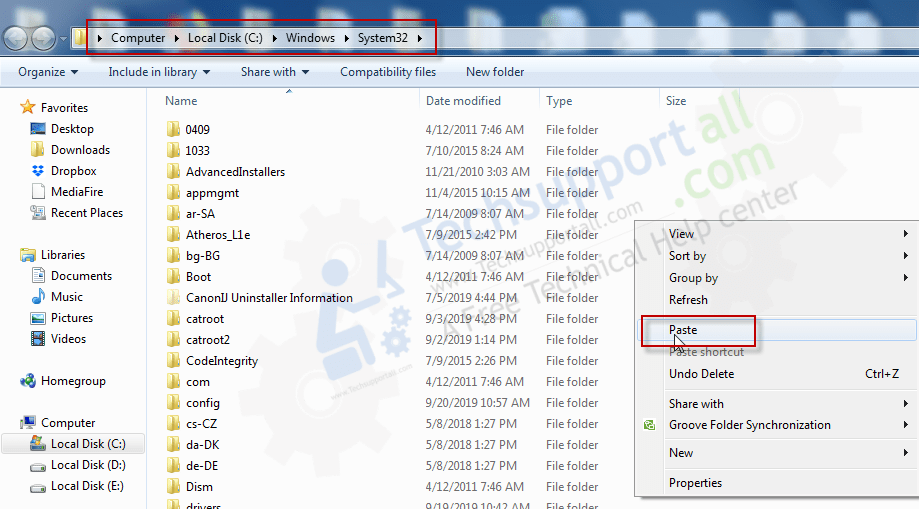 The MSVCR110.dll error can also happen when there is an error in the Visual C++ Redistributable Package. So an easy fix would be trying to reinstall the C++ Redistributable program. Follow the following steps.
---
---
Download C++ Redistributable.
Install it on your computer.
After installed, reboot the computer. MSVCR110.dll error should be fixed.

Another problem may be the dll file has an error when installing the program. You can try to reinstall the program and check to see if it fixes the error. You would need to uninstall the program, delete any files or folders associated with the program, reinstall the program, and open the program to see if the error is removed.
If there are still problems, your computer might have a virus that is doing it harm. You can use an anti-virus program that scans your computer to check if there are any problems. After scanning the computer, it would show you directions you need to fix your computer. Follow these instructions and restart your computer to see if the error is still there.
Another way to fix the dll error is to copy the same file from a different computer and paste it to your computer. Find a different computer that has the same operating system. On the other computer, press the Windows logo key and E, then click on C:\Windows\Systems 32 and copy the new msvcr110.dll file. Use a flash drive to copy the new file onto your own computer.
These are the multiple options in how to fix msvcr110.dll is missing error. Although it can be frustrating, you can easily fix the problem with the variety of options explained above.