Google Chrome is currently the most used browser. This is largely due to its speed and the possibility of being improved through extensions. Besides, having Google behind its development and marketing guarantees a massive use on the internet. Additionally, the use of the browser implies stability and good performance. However, when entering a website, likely, it will not load and instead will show the error ERR_CACHE_MISS. Well, in this article, we'll give you few steps to fix this error in Google Chrome.
Troubleshooting ERR_CACHE_MISS
This problem is usually caused by an error in the browser's cache memory. This happens because there are websites that generate an erroneous cache and therefore the error occurs. In this case, the solution is to delete the browser's cache memory.
With this in mind, please go to Google Chrome Settings. To do this click on the 3 dots in the upper-right corner of the browser and then scroll down to locate Settings.
Once there, you have to enter the Privacy and Security section. Now you need to go down to Clear browsing data.

Alternate solution.
If after these steps continue to present the error, then I propose this solution. Again go to Chrome Settings and scroll down to the Advanced menu.  Then click on Restore settings to their original defaults.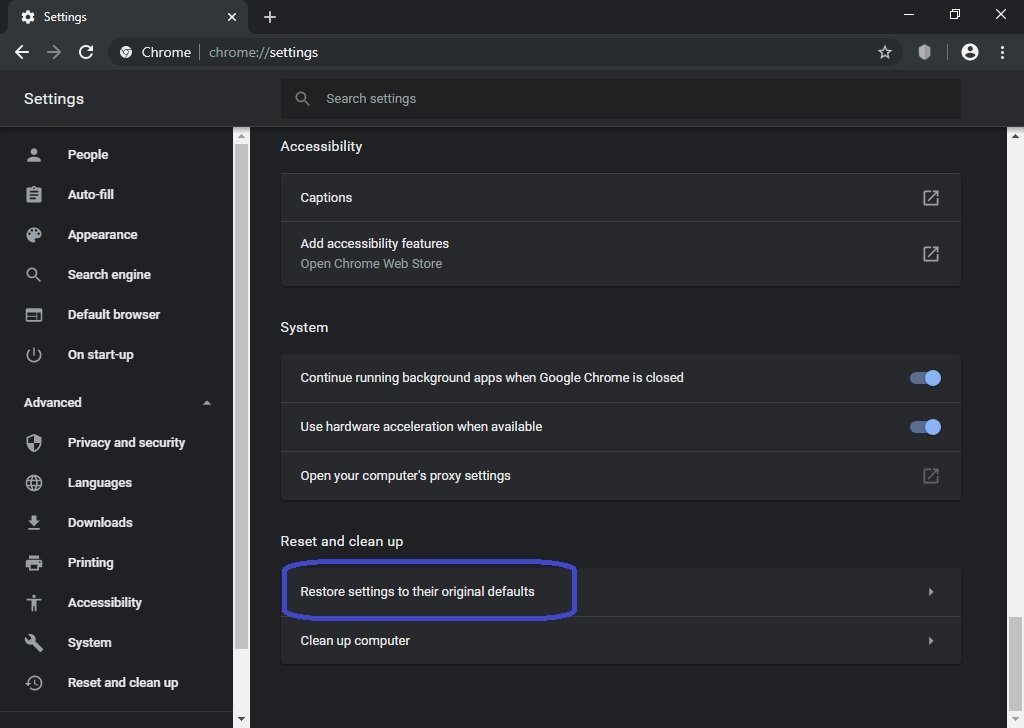 You should now stop having to deal with this ERR_CACHE_MISS error in Chrome. In case the problem persists, there's not much left to do. It's possible it's that website. You can try to enter the same site from another browser or visit a different site. Occasionally, websites use obsolete technologies. For that reason, the browser cannot load them correctly. We hope that with these simple steps you will be able to solve this error. This is all for the moment, I hope to see you soon.