Download Best free antivirus for windows 7
Now these days a Good antivirus protection installed on your computer is must. As these days computers are more prone to antivirus infections and malware infection because mostly everyone is connected to the internet so chances are higher that your computer get infected. Mostly antivirus software charge you money after completion of 30 days trial period.
We are giving you list of Top 5 Best Free antivirus software list for 2014 here. As these software are just the antivirus program and not the complete internet security. So we always recommend you to buy an internet security suite if you are doing some serious business or doing online bank transaction and shopping etc. But for casual users you can use the Free Antivirus programs. You can read more about difference between Antivirus and internet Security here.
Now we are coming back to the our List of Best Free antivirus for windows 7 in 2014.
1. Avast Free Antivirus:
Avast! Free Antivirus is one of the best Free antivirus program as per user reviews and AV test results. Our recommendation is also goes to the Avast! Free Antivirus. It have all the features that are basically present in other paid antivirus version.
---
---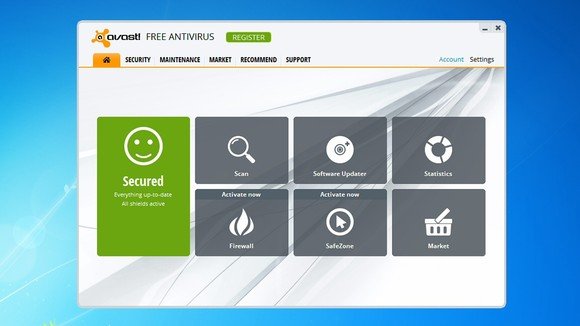 It provides:
– Real time Antivirus protection.
– Automatic Software update.
– Browser Cleanup.
2. ZoneAlarm Free Antivirus + Firewall
ZoneAlarm is providing you free firewall along with its free antivirus engine. So it is a great free program if you want the both firewall and antivirus engine from the same company.
Download ZoneAlam Free Antivirus + Firewall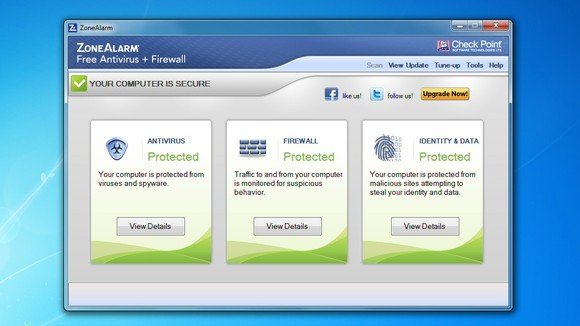 It provides :
– Daily Database update (not hourly as it is reserved for the paid version. So it is a drawback of this as compared to other free antivirus versions.)
– Real Time Antivirus engine
– Two way Firewall
3. BitDefender antivirus Free
Bitdefender free antivirus have a very compact interface with almost no options on it, as mostly things are automatic. BitDefender antivirus engine is among the one of the strong antivirus engines.
Download Bitdefender Antivirus Free Edition
It provides
– RealTime Antivirus protection.
– Antiphising protection.
4. AVG Free Antivirus
AVG Free antivirus is most feature packed free antivirus software but it got some mixed review about its virus detection capability. in AV Test is shows normal detection as compared to good or strong. But still it is a good choice as it featured many features.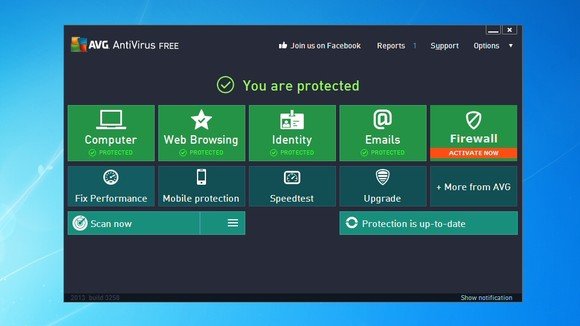 It includes
– Real time antivirus protection.
– Email scanner.
– Identity theft protection.
– Surf-Shield.
– LinkScanner.
So mostly listed here free antivirus version have their own features and drawbacks. You can choose anyone of them as we chose the best one only.
5. Avira Antivirus Free
Avira Free Antivirus is the another one in the list of Free Antivirus. Avira have all the features for basic protection of your computer.