Microsoft has stopped the support for Windows 7 and Windows 7 is now an outdated operating system. But still many people are using Windows 7 due to numerous reasons like some software or devices are not compatible with the latest Windows. Even some users are comfortable with the new interface of the Windows. What ever the reason if you are still using the Windows 7. You must require an antivirus protection because Microsoft is not releasing any security patches for the Windows 7. So lets find our some free Windows 7 compatible Antivirus Software.
Best free antivirus for windows 7
These software are just the antivirus program and not the complete internet security. So we always recommend you to buy an internet security suite if you are doing some serious business or doing online bank transaction and shopping etc. But for casual users you can use the Free Antivirus programs. You can read more difference between Antivirus and internet Security here.
Now we are coming back to the our List of Best Free antivirus compatible with windows 7
1. Avast Free Antivirus:
Avast! Free Antivirus is one of the best Free antivirus program as per user reviews and AV test results. Our recommendation is also goes to the Avast! Free Antivirus. It have all the features that are basically present in other paid antivirus version except firewall. Avast free antivirus is compatible with all the Windows version and they are still supporting Windows 7. So this is your preferred solution to protection Windows 7 for free. Avast is even compatible with the Windows XP. But you require service pack 3 for the Windows XP. So it is fully compatible with Windows XP SP3, Vista, 7, 8, 10 & 11.
Download Avast Antivirus for Windows 7
---
---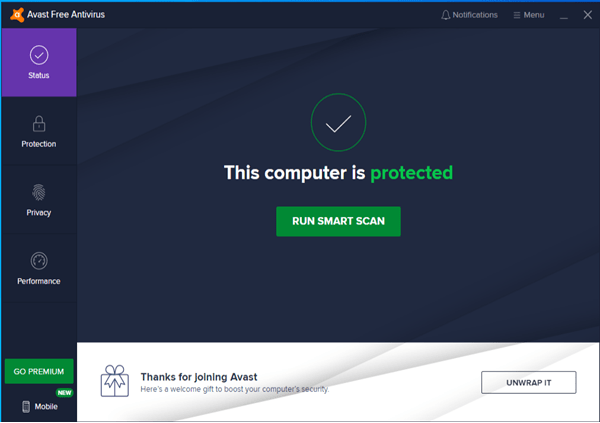 2. ZoneAlarm Free Antivirus + Firewall
ZoneAlarm is providing you free firewall along with its free antivirus engine. So it is a great free program if you want the both firewall and antivirus engine from the same company. ZoneAlarm is compatible with Windows 7 Service Pack 1. So you required to upgrade your Windows 7 to latest Windows SP1 to use this antivirus program.
Download ZoneAlam Free Antivirus + Firewall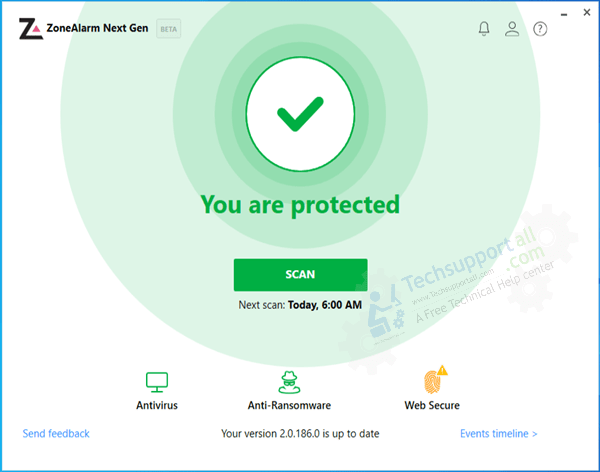 3. BitDefender antivirus Free
Bitdefender free antivirus have a very compact interface with almost no options on it, as mostly things are automatic. BitDefender antivirus engine is among the one of the strong antivirus engines. It also supports Windows 7 SP1.
Download Bitdefender Antivirus Free Edition
4. AVG Free Antivirus
AVG Free antivirus is most feature packed free antivirus software but it got some mixed review about its virus detection capability. in AV Test is shows normal detection as compared to good or strong. But still it is a good choice as it featured with many features. AVG is fully compatible with Windows XP, Windows 7, Windows Vista, Windows 8, Windows 10 and Windows 11.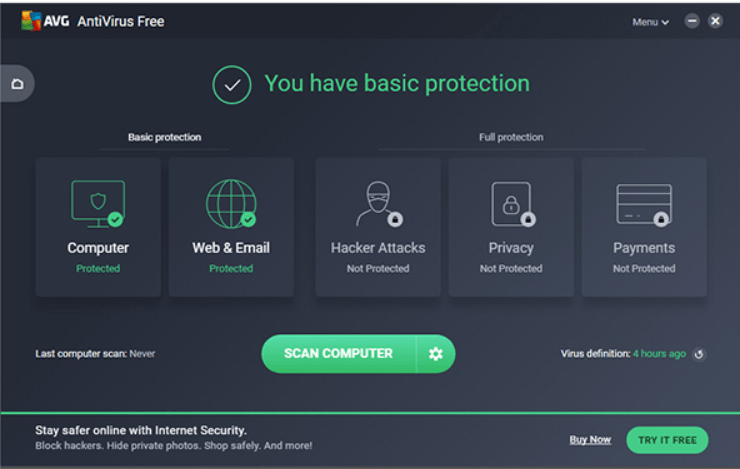 5. Avira Antivirus Free
Avira Free Antivirus is the another one in the list of Free Antivirus. Avira have all the features for basic protection of your computer. Avira is compatible with Windows 7 service pack 1. But they will only support Windows 7 till the end of 2022.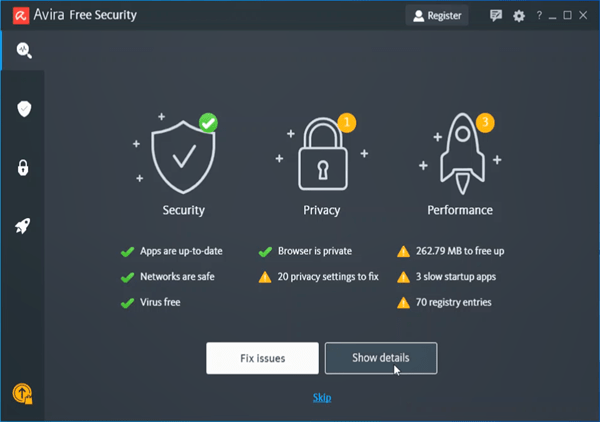 So mostly listed here free antivirus version have their own features and drawbacks. You can choose anyone of them as we have already curated only the best protection software which are providing real time protection in free version.
because antivirus software are not compatible with each other, so you can not install two antivirus software together. If you need to completely uninstall an antivirus software then use their specific removal tools. Check out the Antivirus Removal tools.
Do I really need an antivirus program for Windows 7?
As a brief refresher, a number of security professionals have hypothesized that Windows 7 was responsible the spread of the WannaCry ransomware.
Since Microsoft has officially stopped supporting Windows 7, you need to make sure your PC has a good antivirus program.
This implies that Windows 7 will no longer get security upgrades, and we anticipate an increase in Windows 7-specific threats.
Even though Windows 7 has protection against spyware, you can keep infections at bay by installing Microsoft Security Essentials for free. But, remember that, as the name suggests, it only provides basic protection; if you feel insecure using your Windows 7 computer, it's always a good idea to use software that is dependable and has your back while you're online.
Installing one of the antivirus programs above will stop hackers from putting malware on your Windows 7 computer. Using an outdated operating system is not a good idea. Though some antivirus software still supporting it but sooner or later they will stop it. So it is better to make the arrangement to upgrade to Windows 10. If you have a Windows 7 license then it is free to upgrade. Check out upgrade Windows 7 to 10 for free.
Also Check: Best free Antivirus for Windows 10 & 11
FAQs