We use wireless internet in our laptops using Wi-Fi feature. But if you are talking about the desktops, there was a limitation to use internet through LAN cable. Nowadays, this limitation has been broken since the Wi-Fi signal receiver USB dongle reached in the market. The QHMPL 150m Wi-Fi dongle receiver is one of them. It looks like a very tiny USB stick which you have to plug into your computer's USB port and then install its driver on your computer.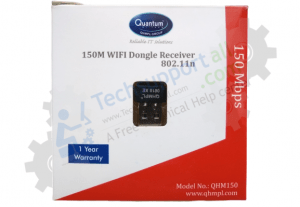 The driver's CD comes in its box. Most of the people, forget its driver CD once they have installed it on their PC. The main problem will occur when they will have to reinstall its drivers next time. This article is for you, if you are in the same queue. In this page, we will provide you its drivers in a zip format. We request you to please go to the download section below and download QHMPL 150m Wi-Fi Receiver dongle driver. This qhmpl 150m Wi-Fi receiver is using the MediaTek chipset in it.
QHMPL 150m Wi-Fi Receiver Driver Download
Click on the following link to download QHMPL 150m driver CD for Windows XP / Vista / 7 / 8 / 10 / 11.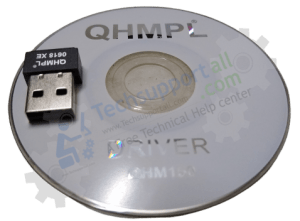 ---
---
OR
How to install QHMPL 150m Driver
Follow the below-given steps to install QHMPL 150 m driver from Internet Explorer.
Double-click on the download file. An installation wizard will start, click "I agree" and then click on Next.

It will ask from you for do you want to install complete driver & software or wants to install driver only. Click on install driver and software and then click on Next.

It will start installing the driver, wait for its completion and then click on Finish after done.

If the driver installer can't install it properly on your computer then try this: Uninstall the currently installed driver from your computer and then download this driver. After downloading, right-click on the installer and then choose "Run as administrator". Then choose the option "install drivers only" After that, follow the on-screen instructions to complete the driver installation.
If its installer could not install the driver properly then you'll have to install its driver manually using its basic (.inf) driver. Here is it basic driver and here is the guide to learn how to install any basic driver on a computer manually. Please see the below-given video tutorial.
Video:
QHMPL 150m Additional Information.
Specifications:
Model Number: qhm 150 Wi-Fi Receiver
This is code written over dongle: QHMPL 0618 XE
Wi-Fi: 802.11
Equipment type approval No.: NR-ETA/5927
Features
Speed Range:  Upto 150 Mbps
Interface USB 2.0 mini USB Wi-Fi LAN, 802.11 n/g 150mbps adapter.
Ultra fast transmission
Strong gain
Support windows XP/ Vista/7/ 8/8.1/10 and 11
System requirements: USB port v 2.0
Package Content
Wi-Fi dongle receiver
Driver CD
This Qhmpl 150m WiFi receiver is marketed by Quantum hi-tech merchandising private limited. and manufactured by m/s Shenzgen Hai-Bo sheng technology Co Ltd.
If you have any issues with this, you may contact here: https://quantumhitech.com/contact-us/
Also Read: How to download iball Baton 150M Driver.