/Many laptops come with touch screens. In fact, what was previously uncommon is now available to computers of all ranges. However, a touch screen is not necessary all the time. In fact, it can occasionally become uncomfortable for the user. Although Windows does not have a specific tool to do so, the process is not very complicated. Besides being completely reversible. Therefore, join me to see how to disable or enable laptop touch screen in Windows 10.
Disable laptop touch screen through device manager.
Where to disabe? You can simply disable it from the device manager. As mentioned, there is no native tool for this task. However, we can use the device manager. With this intention, press the Win+X combination and click on the device manager.
If you are looking to disable
the
touch
screen
off
through
Windows
system
managers
directions
in
this
page
below
for
Windows
10
,
Windows
8
and
Windows
7
if
you
are
looking
to
disable
the
touch
screen
on
Windows
10
and
if
your
system
has
another
form
of
input
enabled.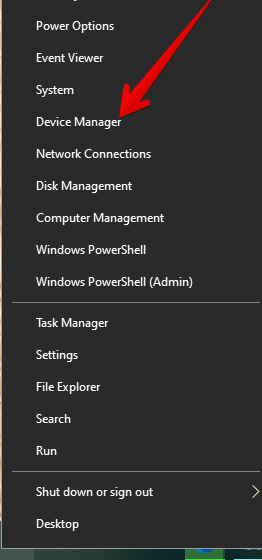 Once there, please click on Human Interface Devices.
---
---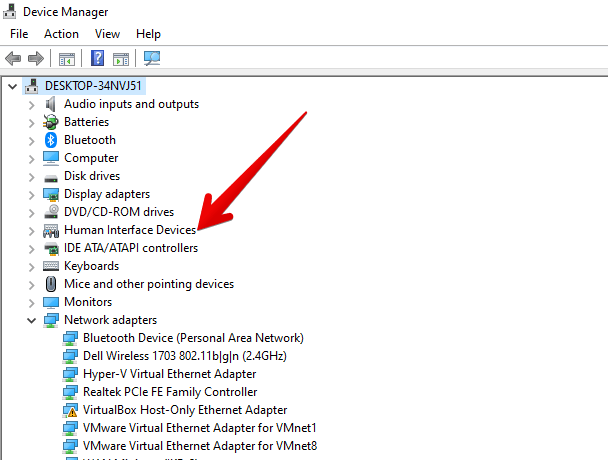 Then, a list of devices will be displayed. Please right-click on HID-compliant touch screen. Finally, select Disable.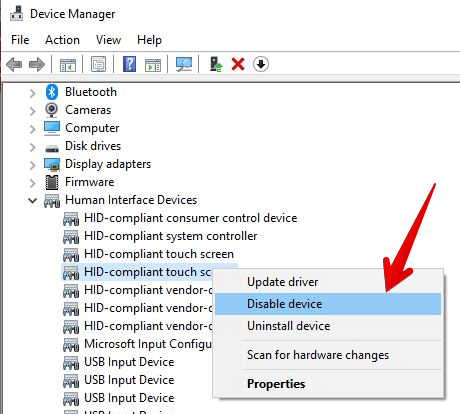 Without connecting to some other kind of input device, you cannot re-enable it. Uncheck the box next to the input device Use your finger to check that the touchscreen is disabled. To switch on the touchscreen, follow the steps above and pick the checkbox next to the input device use the finge.
Why do we need to disable touch screen?
It is easy to believe that any screen in your life can react to touch if you use a smartphone all day long. On devices, touch screens are required to be transformed from notebooks to tables. Touch screens on laptops also deliver many advantages in living with large-screen, all-in-one PCs. However, no matter how much sellers want to sell you a laptop, it's a bad idea to buy laptop with standard touch screen.
Unwanted touches: While a touch screen provides a new experience that allows for a variety of regular keyboards and mouse input, certain scenarios might occur in which you'd prefer to temporarily turn it off: you can always deal with unnecessary touches.
You may be a home user and your kids will try to reach and close your laptop screen, change the cursor location on your Word document or open unwanted programs accidentally.
Usually you bring it close to your eyes when you use touch screen of your tablet or a smartphone. However, users have to touch the keyboard with various gadgets that would be very uncomfortable and at worst awful.
Battery issue: Sadly, after buying a touch-screen laptop, you can do nothing about this battery drain risk. When we checked the touch screen on two notebooks and did our research, the results were almost similar.
---
And that's it! This simply disables the touchscreen in Windows 10. Please note that to activate it again, just repeat the process. The difference is that you have to click on Enable. Bye!