When Microsoft launched its new OS Windows 10, Company announced to offer a free windows 10 upgrade to all its existing windows 7 and Windows 8 users.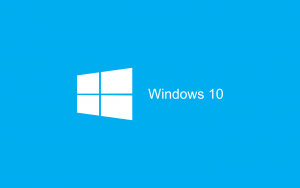 Requirement to get the Free Windows 10 Upgrade
– You must be a windows 7 or windows 8 User.
– You have to claim with in 1 year of the launch of the Windows 10.
– Windows 7 users must have to upgrade to Windows 7.1 First before upgrading to windows 10.
– Windows 8 users must have to upgrade to Windows 8.1 before upgrading to Windows 10.
– Require an Internet Connection.
– Following users will not be able to get the Free upgrade. Windows 7 Enterprise, Windows 8 / 8.1 Enterprise, Windows RT / RT 8.1.
Refer to this post to know how to upgrade from Windows 7 to Windows 10
Free upgrade to non-genuine / pirated Windows Users
Initially they, announced to provide this upgrade to the non-genuine or pirated windows users as well. But they will not get the Free Updates for the windows 10. So pirated users only have the option to upgrade to windows 10 but will not get the support and security updates. But later on they changed their mind and didn't provide the free upgrade to the pirated or non-genuine windows users.
---
---
Update: Microsoft updated that they will not give a Free upgrade to the pirated windows users.
Microsoft will create desktop watermark to notify that this software is not genuine when Microsoft found that windows being tempered or not licensed properly. If any genuine user get this watermark on their device he can contact the Windows Customer support.
What's New in Windows 10
Start Menu is back and can be resize.
Window is back now and all Apps will open in windows not in full screen
Now you can open multiple windows at the same time – useful for multitasking.
Multiple Virtual Desktops – You can switch between desktops.
Improved Command Prompt window.
Share files within the File Explorer.
Speed and Security Improvements.
Microsoft Edge – The new Generation Internet Browser.
Cortana – The Clever Digital Assistant which was in Phone is also now available for PC.
Microsoft may provide its Support, Cortana, OneDrive and Xbox etc. as "software as service" Model for Windows 10.
Click here to know more about it.
Download Windows 10
To download Windows 10 you can follow the guide to download Windows 10 ISO Image file.