If you noticed dwm.exe process running under windows task manager and now confused that what is this dwm.exe process. Many people are looking for this process whether it is safe or is it a virus or some error.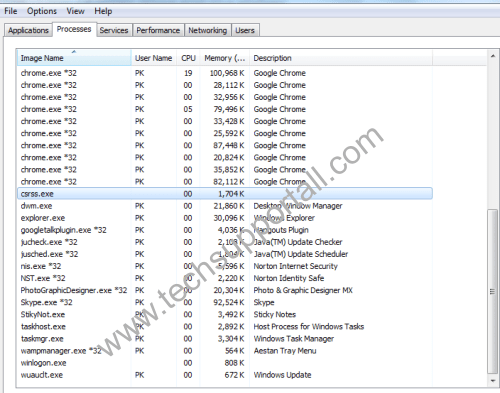 I want to clear out your confusion regarding this process that actually this is windows system process. dwm stands for Desktop Windows Manager and is responsible for graphic related settings on the desktop. So dwm.exe process is not a virus or trojan but it is an official Microsoft windows system process.
Issue or Error with dwm.exe process
But sometimes this process takes a huge CPU resources and memory and make the system slow. So it can effect the windows performance. You can see the detail in Windows task manager under running system process details and check how much CPU and memory it is consuming. If it is consuming high resources and causing the system down there may be many reasons for this. Normaly it should be around 10 MB. But if it is taking more it means there is some problem.
It can be due to the virus infection. Virus can create a process with identical name to confuse you.
It can be due to running heavy apps on your desktop or your desktop have lots of heavy junk files which is consuming lots of memory.
Fixing dmw.exe memory issue.
If it is conusming lots os memory then you can try moving your big files and executables from your windows desktop to another drive to freeup desktop memory and then cleanup windows temporary files and folders. Then check after restarting your computer if it solve the issue. Otherwise go to the next step.
---
---
Removing dwm.exe process
It is not recommended to remove this system process but if it is creating the problem then you can stop this process from task manager by right clicking and clicking on the End task. After removing it you should have to scan your system with a good antivirus software and then restart you PC.