How to Upgrade Internet Explorer to the latest version
to Internet Explorer 8, IE9, IE10, IE11 on Windows 7, 8, 8.1, 10, 11, Vista, XP.
Question:
I am using the old Internet Explorer IE8 on my Windows 7 computer. I want to know the step by step guide on how to upgrade Internet Explorer to its latest version.
Solved Answer:
---
---
It is very simple to update your Internet Explorer. No matter which version do you want to update your Internet Explorer 10, Internet Explorer 9, Internet Explorer 8, Internet explorer7? Here in this article, we'll show you how to update Internet Explorer. There are two ways to do that. Follow the below given step-by-step guide to updating Internet Explorer. Follow the following steps:

How to Upgrade to The Latest Internet Explorer.
There are two methods to upgrade Internet Explorer from an older version to a newer one.
Both methods are given below. Opt for one of them and apply it on your computer.
Follow this step by step guide on how to upgrade to Internet Explorer.
Method 1:

Click on the link below to navigate to Microsoft's upgrade page. Please follow the links below according to the IE version you want.

Upgrade to Internet Explorer 7 – discontinued
Upgrade to Internet Explorer 8 – discontinued

Click on the link above and it will redirect you to the Microsoft Internet Explorer update page. Click on the download button to download the upgrade setup file.
Open the downloaded file.
Click on allow if it asks from you.
Install the required updates.
Once done, your Internet Explorer has been updated. After that reboot the computer once.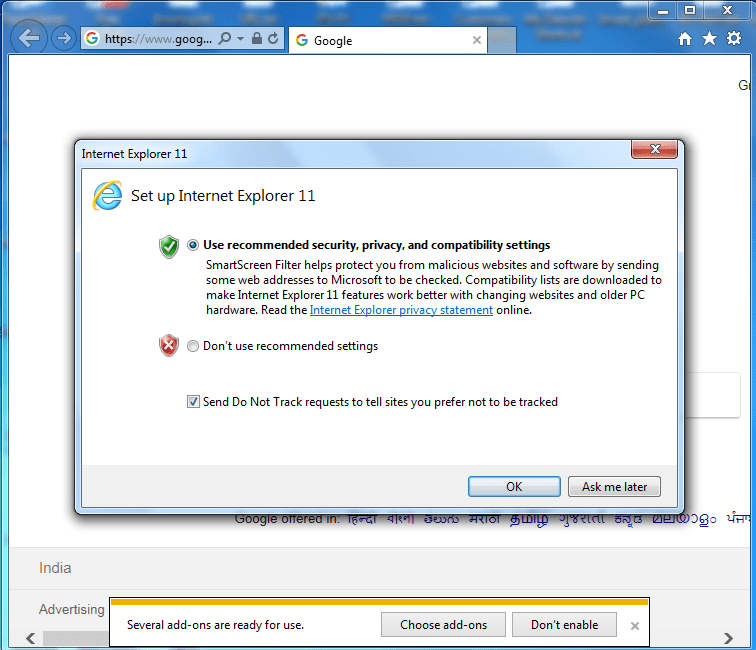 Method 2:

Click on the Start button and then click on Control Panel.
In the Control Panel icons list, click on Windows Update.
A Separate window will be opened which is the Windows update page.
Find out and click on "check for Windows update" button.
The Windows update will start when you click on it, waiting for completion.
Here you will find Internet Explorer, which will find out if a newer version of Internet Explorer is available.
Select Internet Explorer from Windows and update the available list.
Click on Next or OK to go through and complete the updated task.
After it is finished it would ask for restarting the computer.
After the restart, your Internet Explorer will have been updated.
Upgrade possibilities.
IE6 to IE7 in Windows XP (32-bit, 64-bit)
IE7 to IE8 in Windows Vista, XP (32-bit, 64-bit)
IE8 to IE9 in Windows 7, Vista, XP (32-bit, 64-bit)
IE9 to IE10 in Windows 8, 8.1, 7 (32-bit, 64-bit)
IE10 to IE11 in Windows 8, 8.1, 7, 10 (32-bit, 64-bit)