Uninstall Babylon Toolbar, translator, search engine from computer
Question
Today, when i start my Internet explorer, a Babylon search comes up front of me, i have tried to change it from "Internet option" however it is again forcefully set my homepage, now i am very disappointed what is this babylon and How do i get rid of  Babylon, How do i remove it, I have tried uninstall by control panel, it has uninstalled completely however it is still in my internet explorer and firefox and as well in google chrome. i don't understand where it has come, is it a virus ? Please help  me to completely remove it from my computer. that would very appreciated..
If you arise these type of question in your mind?…Don't worry about these we have the proper solution for them.
How to remove babylon search ?How to get rid of babylon search ?
How to Get rid of Babylon ?
How to uninstall babylon search ?
How to remove babylon search from google chrome ?
How to remove babylon search from Internet Explorer ?
How to remove babylon search from Firefox ?
Solved Answer
Sure, We will help you to remove it from your computer completely and permanently as well. you are right it is not a virus but you can say it Adware,  because their behavior is seems like that, I am explaining you everything here. This is a affiliated search engine that would provides you the results which is affiliated with google and their adds and when you click on any search result it makes revenue, it doesn't install without your permission, it doesn't  installed automatically, it doesn't install only the single installation,  it comes along with the other software packages. So be Aware for any other software packages they can offers you to install toolbar first then install the main program. Don't worry about all the ADWARES we have the proper solution for those, Please follow our below mentioned instruction to how to remove Babylon search from google chrome, Internet explorer, Firefox.
Automatic Fixit
Download Adware Remover Tool v3.5.0 to remove Babylon Search Automatically from all of you browsers, This is a Freeware utility specially deigned for Adware Removal. This tool can remove adware from Internet Explorer, Firefox, Mozilla Firefox and their registry as well..
---
---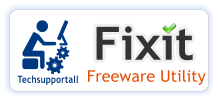 Steps
1. Uninstall 
Babylon Search
Click on Start button and then click on Control Panel and go to Add/Remove Programs(XP) or Program and Features. Now find out the Babylon Search, Babylon Translator., Delata search, Delta toolbar  entry then Right click on it and then click on uninstall.
2. To Remove Babylon Search in
Internet Explorer
Open Internet Explorer then go to tools  menu (press ALT key once to active menu bar)  and then click on  Internet Option  a  configuration page will be opened, then click on General tab. Now look into under HOME PAGE Edit Box you got www.babylon.com, replace it to www.google.com, then click on apply and close.
Restart Internet explorer
Advance Steps

Click on Start and type Run and then type "REGEDIT" in the run box and then hit enter
In the registry editor go to Edit menu and then click on Find option, you will get edit box to search any string to registry editor
Type in the find edit box "Babylon" and click on Find Next
The search result will highlighted that key which have the same string
Edit that key and change the "www.babylon.com" string to "google.com"
Use F3 key to find Next, Replace all them to "google.com"
Then Restart the internet explorer
3. To Remove Babylon Search in
Mozilla Firefox
Open Mozilla Firefox, Click on tools menu (press ALT key once to active menu bar) then go to Options, after that a  configuration page will be opened, then click on General tab and then look on the very first section named as Startup. Under Startup you will see a HOME PAGE Edit Box, under this edit box you will see  www.babylon.com, please replace it to www.google.com, then click on apply and close.
Restart Firefox Browser

Advance Steps

In the Firefox type this command in the address bar "about:config" and then hit enter
 After then you will get a popup on the browser asking for permission to open config page that confirm that please use it carefull so please
click on button named as "I'll be carefully, I promise".
Now you will a configuration page with search option on the top, so please type "Babylon" into search bar, you will get the result.
Right click on the results and click on Reset, do the same thing one by one. (Actually we have to replace all the Babylon string to Google)
Start the Firefox and click on very Top Left side main menu (In orange color) , Click on the Help and then click on Troubleshooting Information, then a page will open which have the "Reset Firefox" button, Click on that button to reset Firefox completely. (As per screenshot below)

4. To Remove Babylon Search in
Google Chrome
Start Google Chrome, click on Settings icon (Located in very top right side of the browser), Under this menu find out and click on Settings after clicking on that you will appear a configuration page.
In the configuration page find a option named as "Open a specific page or set of pages" click on Set Pages, here you will appear the bunch of URL's  (Set pages), you have to delete all them and enter only one which you want to use as your home page.
In the same configuration page find out the option named as 'Manage search engines' click on that, then you will get a page as Default search engine settings, here you will get some bunch of search engines, first of all change your default search engine
Find out the google search engine and move your mouse pointer to their right side, here you will get 2 options.
1. Make Default
2. Close button "x" to delete the search engine.
Make default your google search engine, and delete all other than, one by one
Advance Steps

Please open this Preferences file in Notepad
Click on Start and type run type this below following path into the run box and then hit enter
%UserProfile%\AppData\Local\Google\Chrome\User Data\Default
In this path please find a file named as "Preferences"
Open this file in Notepad and find and replace all the "www.babylon.com" string to "google.com"
Restart the Browser
5. Install the Malwarebytes to remove Babylon Search automatically, Install it and update it and then Run the scan it will automatically remove the Banylon Search Entries
About Babylon Search Bar
Babylon toolbar is definitely an add-on installed and this is the part of Babylon translation software. This kind of  toolbar is actually adware and modifications of your browser's default search configuration settings. This toolbar makes it possible to execute translations of phrases without having to get around in Babylon's homepage.  Many of Add-ons and toolbars will be included inside of software package installers therefore you should always give consideration though setting them up.
Babylon search belongs to PUPs (possibly unnecessary software package). Babylon is a toolbar regarding Internet Explorer that will modifications the Homepage and search engine, additionally, it monitor the searching behavior on the user and make use of this information for specific marketing purpose.
Babylon is usually suggested as by way of 3rd party software package affiliations. With every effective setting up, this author will be paid. Therefore you must often be very careful regarding downloads available. Go through the relation to use and if you're planned to install extra software packages, just reject. These kinds of extra software package aren't necessary and reduce the computer.
Babylon is a Software program which provides a web online search engine named as isearch.babylon.com and toolbar that happen to be getting offered through different absolutely free software programs, as soon as that come with your pc, they'll hijack your browser home-page along with change your current default online search engine. Then this software will show up some ads plus sponsored links you'll need results, and will colect search words through your searches. On the other hand, it is best to be aware that some components of whole process almost might not be taken off the machine completely. In this case, you should remove addons, linked to Babylon Toolbar, manually. You can do this via internet browser configurations and properties options. In Internet Explorer it is the addons manager function. In Mozilla Firefox it is the addons manager also, however the toolbar elements is going to be listed beneath the internet browser extensions tab. Exactly the same does apply to Google Chrome and Opera internet browsers. This is a step-by-step guideline for this:
A lot of users happen to be whining in regards to the irritating redirection as well as hijacking behaviors of Babylon. Most of them sometimes see it as a malware type virus as well probably high risk. Even so, to purely assess, Babylon is surely an advanced online/offline translation program that is included with lots of language sets and remarkable dictionary, such as built-in dictionaries, community-created dictionaries as well as a text-to-speech adviser to permit end users notice the right pronunciation of words. Many times the thorough manual than it somewhere else, and then we aren't going to talk about again. This in which a lot of end users would like to get free from such plugin may because of its invasive behavior. Regardless of what, end users requirements be the top priority. Have a look at offer you specific instructions to remove bablyon toolbar and take off search.babylon.com for ones effortless.
If you're in this article, I'm able to only feel that anything like me you've found this terrible Babylon search on your computer. I'll be providing you with several options regarding how to remove this Babylon +Malware from Firefox when that's the browser I prefer. There are plenty of people which discovered that merely following these types of guidelines have served them remove Babylon, for me however until now these haven't helped me.Therefore if they never have helped me the reason why have I got chose to make this post? Since i wish to help others which have exactly the same issue and set all options inside the one post within an readable structure. I'm able to hope that these particular recommendations be right for you.