Hello! Many times games are an integral part of a mobile phone. In fact, worldwide many users spend hours playing games on their mobile phones. So you may want to bring this experience to the computer. The reasons may be because of a not very powerful mobile phone or simply playing on full screen. In any case, it is possible to play Android games on a PC. For this, we will use emulator programs. In the following lines, we will see the best emulators to play Android games on a PC.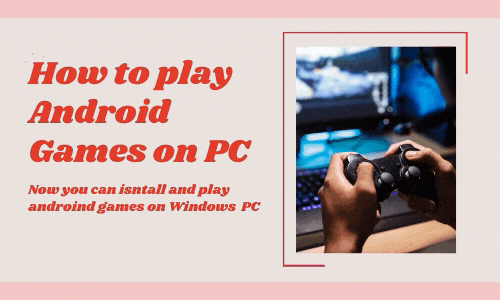 Install Bluestacks on your Computer
Before proceeding further, it is necessary to establish something. Although there are no minimum usage requirements, it is highly recommended to have a CPU with more than two cores and a little more than 4 GB of RAM. In fact, most modern computers more than meet these requirements. However, you should take this into account if you are trying to do it on a modest or old pc.
Well, the first emulator on the list is also one of the most popular. Indeed, Bluestacks stands out for its ease of use. Since it is an Android emulator, but focused on games. This is due to the wide range of existing games and its great optimization. It also offers controls very similar to native Android games. Therefore the mouse and keyboard behave very well in the different titles. To start using it, just download it for free from this link. Below we will detail the basic operation of the tool.
---
---
Install any Android game that you want to install & play
Open BlueStacks and sign in with your Google account. This is required to access the Google Play Store.
Please access the app store and search for the game you want to install.
After installing the game, just click on the initial launcher to run it.
King of Avalon Game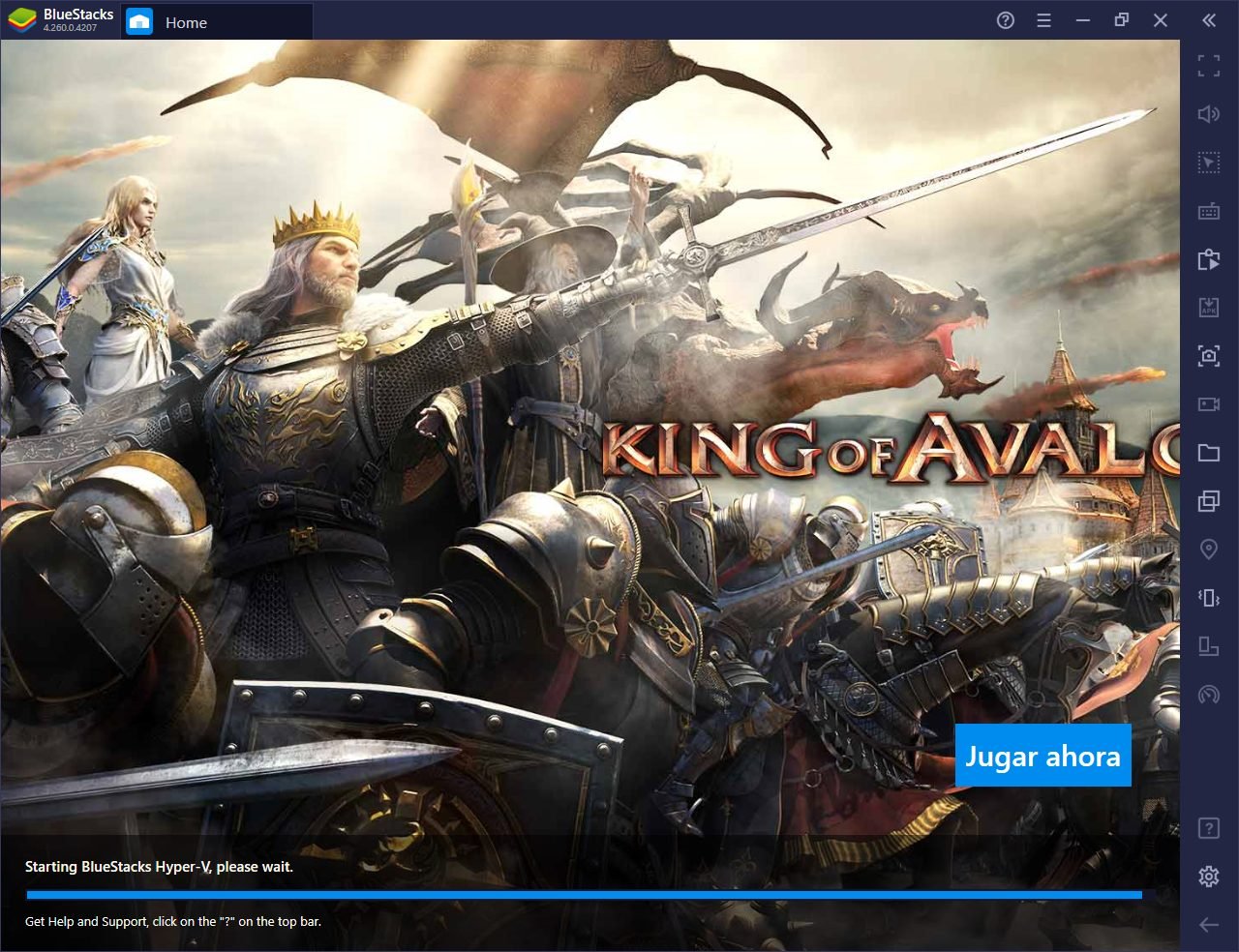 However, BlueStacks is an emulator, as it allows you to install APKs. That is if the game you want is not available Google Play Store, then you can download the installer. Then click on the corresponding button to install and run it on the emulator.
This is all you have to do to play. Besides, the game experience is good. However, other options are faster to run the games. Nevertheless, its interface is more intuitive to use than other alternatives.
Advantages
Compatible with Windows and macOS
High resolution and high refresh rate support
Preset and customizable controls. Also allows you to create scripts and macros
It is possible to play multiple Android games on a PC at the same time. Since it is possible to create multiple instances of BlueStacks
Synchronization of game progress
Disadvantages
The game startup is somewhat slower than in other tools.
Frequent problems with detection of peripherals such as console controllers
---
PUBG (GameLoop) Game

GameLoop is the official Call of Duty: Mobile and PUBG: Mobile emulator for PC. Consequently, this platform is optimized for these titles. However, this emulator allows you to download and run other Android games. To start using it, the first thing you have to do is to download it from here. Installation is as easy as any other Windows program. To start using it, follow these steps:
Open the program to enter the Gameloop home page.
Enter the game store. Then download the game you want.
After downloading, just launch it.
With these simple steps, it is possible to enjoy many titles for Android on PC. This emulator offers a faster start-up of games. In addition, the load on the CPU is lower than other emulators. However, the catalog is less than other options.
Advantages
Faster game startup
Lower CPU usage than other alternatives
Optimized keyboard and mouse controls
Disadvantages
Fewer games available
No support for Google login. As a result, the progress of some games will not be synchronized.
The maximum resolution is  only Full HD
MEmu Play Game

MEmu is another emulator that offers a large catalog of Android games. Despite being a less known option than the previous ones, it is a very interesting program. Besides, the platform receives constant updates from its developers. It is certainly optimized for games. However, it is possible to install and use Android apps on the PC. This handy emulator can be downloaded from here. Its use is similar to the options previously studied.
With the application installed on the computer, access it and follow the initial setup steps
Access the Google Play Store and sign in with your Google account.
Search for the games you want to play and install them
Next, simply select the game and run it. It is also possible to configure the controls. The gameplay of the emulator is quite good. Additionally, the possibility to run apps is an interesting addition.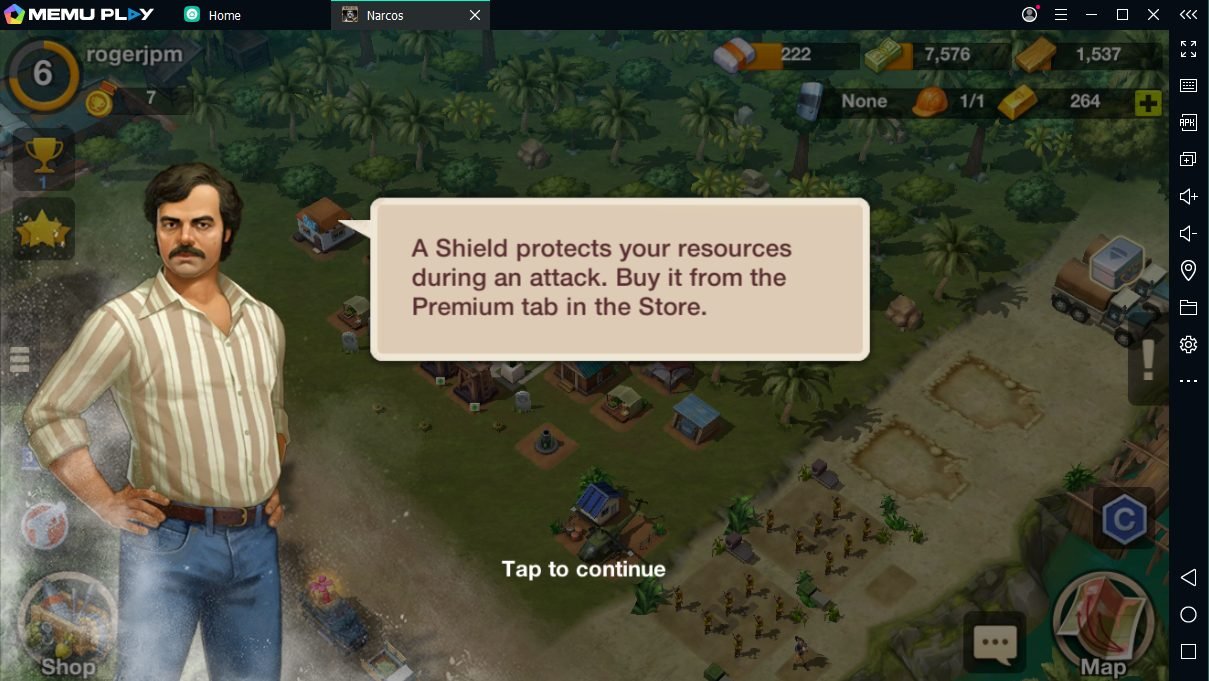 Advantages
Access to the full catalog of Android games via Google Play
Ability to install and use Android apps.
Option to install APK files downloaded to the computer
Numerous configuration and control customization options
Ability to run multiple instances simultaneously
Support for high resolution and high refresh rates
Disadvantages
The free version includes some advertisements
Alright, in this way we have seen how to play android games on PC. Undoubtedly, the fastest way is to use an emulator. Previously we saw some options. It's up to you to choose which one you feel more comfortable with. See you soon