The System File Checker is a Windows maintenance utility. It is installed by default on all versions of this operating system. Its purpose is to check the Windows system deeply. Consequently, it detects possible damage to system files and corrects them automatically. To be able to run it, it is necessary to use sfc / scannow command from a System Symbol with administrator privileges.
However, sometimes this command fails and shows the error message in reference. But don't worry, today we will see how to solve the 'Windows resource protection could not perform the requested operation' error.
Solution 1: Run SFC from Safe Mode
If this command fails, you can try to run it from Safe mode. During this mode, all third party applications and associated processes will be stopped. Therefore, if the SFC error is associated with a third party software then you can run it. To start in Safe Mode, please follow the steps below: In the first place, press the Win+R combination and run the following command:
msconfig
Now please select the Boot tab. Then check the Safe Boot box. Finally, click on Apply and Accept. Please reboot the system to boot into Safe Boot mode. Once again, try to run SFC.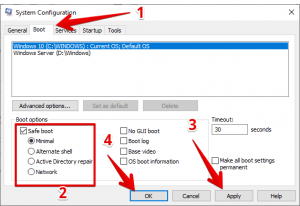 ---
---
Solution 2: Run CHKDSK to check your hard drive for errors.
Another reason that SFC can fail is related to hard disk errors. However, Windows incorporates another tool to detect and correct hard disk errors. To run it you must launch a CMD with administrator privileges.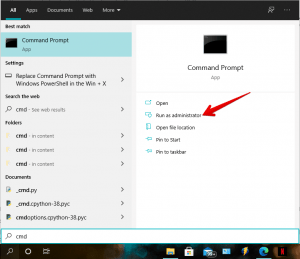 Then run the following command:
CHKDSK /r
Press Enter. The wizard will then schedule the check for the next computer reboot. Please press Y to confirm. Finally, reboot the computer and CHKDSK will run automatically.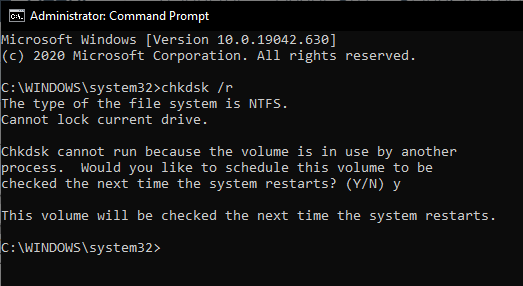 Solution 3: Change security descriptors
Sometimes the SFC scan fails because it cannot access the winsxs folder. In that case, it is necessary to modify the security descriptors of this folder manually. With this in mind, follow the steps below:
Launch a CMD with administrator privileges as in the previous section.
Please run the following command: ICACLS C:\Windows\winsxs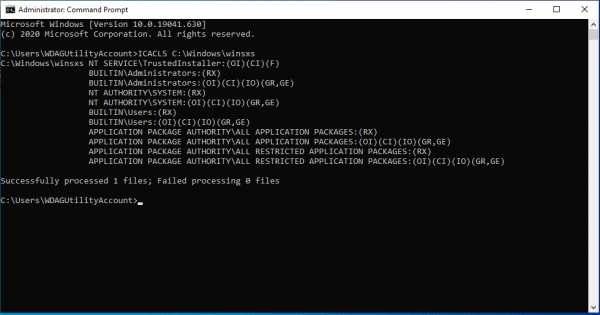 Please restart the computer and try to run the SFC scan again.
Ultimately we have seen how to solve this problem with SFC scanning. Alright, that's it for now. We hope that we have helped you to solve this situation. If you have any questions, please let us know in the comment section. See you next time!