Windows Media Player is the default player of all the MS operating systems. Some users using the different media player (3rd party) but some are still using the Windows default media player. One of the users from them has reported an issue with the media player that, when he wants to play a particular video file, he will uncounted an error: "Windows Media Player Cannot Play the File". Here in this article, we'll show you how to fix this error message.

How to Solve this problem
The most likely cause of this problem is not being playable is that the file format is incompatible or the codec is not supported by the player.
Reinstall Windows Media Player
The first solution we will try is to uninstall and reinstall the Windows Media Player.
To do this, please take the following path: Control Panel → Programs and features → Turn windows features on or off. Please note that to enter the control panel, simply type Control in the search bar.
Thereupon, a window with Windows features will be displayed. Please scroll down to get the Media Features option. Then, uncheck the Windows Media Player option. Press OK to start the process.
Then, the wizard will start the uninstallation process. Please wait a few seconds while it completes the task.
Then, the wizard will start the uninstallation process. Please wait a few seconds while he completes the task. Finally, reboot the computer to confirm the changes. Additionally, after restarting your computer, repeat the above steps to reinstall Windows Media Player.
Install
codec pack

to play the file

As mentioned above, it is likely that the player will be unable to play the file due to a lack of codecs. To install this, download the codec package needed to play the problematic file. Once you have downloaded the file, please install it as an ordinary Windows app. Consequently, you should already be able to play the media file.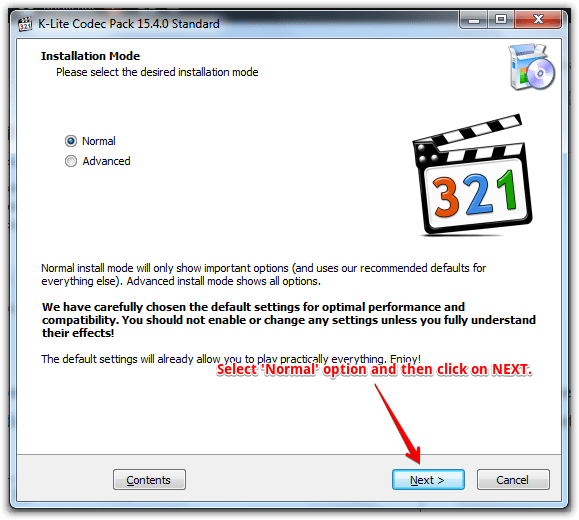 ---
Use third-party player (VLC)

---
---
If after trying these solutions, you still have problems playing the multimedia content, then it's time to try an alternate route. Consequently, you can use another media player. In this case, I recommend VLC. This is a free, open source, multi-platform player that plays almost all media formats. In addition, you can go streaming, DVD, VCD, CD and much more. You can get it from here

All right, I hope you could solve this problem with the Windows Media Player. That's all for now! See you soon!
---
More information:
In fact, it has long been the application responsible for playing multimedia content on PCs. For example, songs, audios, and videos. However, sometimes the system gives a warning message. This message indicates that the file cannot be played. Well, in this post we'll see how to solve this annoying error.