Baidu Antivirus download & Review – Free forever
Baidu Antivirus is a software program having appealing user interface, quick and easy installation process. Baidu Antivirus is light on system resources, although big on security. It is fast, and completely free. You do not have to pay any subscription or additional charges for its set up and download.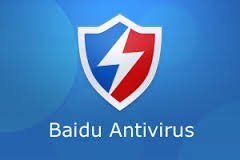 Up-and-comer solution of Baidu antivirus safeguards your system with Avira Antivirus Engine, Cloud Security Engine and Baidu Antivirus.You can customize this software to favor protection or speed, and it operates happily along with other antivirus softwares. The 3.6.2 version of Baidu Anti-virus can work from Windows 8 to XP.
The three important functions done by Baidu Anti-virus as soon as you install it are:
It works well with the existing tools of a computer.
It updates its definition
Scans your computer system
Baidu Antivirus provides custom, full and quick scans. The custom scans comprise of portable devices. The Quick scan is quite speedy. It is quick enough for scanning at boot without making your PC slow. However, the Full scan takes as much time as other softwares do.
For starting the scanning process, click "Virus Scan," where you can select file types to exclude and scan, select actions upon detection, whereas set "size limits" or "exclude" on archived files. You can even set levels to High, Normal or Low detection for varying the effect of scans on the performance of the operating system and also disable or enable Avira Engine for real time virus scan and protection with separate checkboxes.
Pros
Easy installation.
Speedy scan.
Automatically scans downloaded files.
Attractive user interface.
Cons
Anti-phishing is completely ineffective.
Behavioral detection flags both bad and good programs.
Local malware blocking is poor.
Download security missed multiple new threats and identified them as safe.
Options are limited for handling persistent or resistant malware.
You can also set options for other additional features, such as Log features, Exclusion, Proactive Defense, Download protection, USB and Quarantine all can be opened from the main screen. Baidu Antivirus is especially designed for experienced users because it scans deeply and can return false positives that learners may overlook. It is an award winning cloud security solution that offers 5 layers of security against viruses,
Latest features in Baidu Anti-virus
Added user guide
Enhanced download protection strategy
Improved installation process
Supports choosing path and language
Added Spanish language
Supports sharing and editing language
Language translator improved.
Added Network Defense
Was this article helpful?
Let us know if you liked the post. That's the only way we can improve.