Since AMD announced its rewards program, it has received a thumping response from buyers. However, most users are experiencing problems when it comes to claiming their rewards as the AMD product verification tool (PVT) isn't working properly. Although sometimes problems are due to AMD's website, but a lot of times the errors are caused from the user's end. Therefore, if you want to use the AMD reward system, but are unable to do so, then before blaming the chip manufacturer you must know what needs to be done from your side. In this guide, we will study everything about AMD product verification tool so that you can avail its benefits.
Let's start understanding with the AMD Rewards Program
The AMD Rewards program offers AMD Radeon graphics card owners and AMD Ryzen CPU owners an opportunity to claim prizes. This is a comprehensive loyalty program which the AMD says is their way of thanking their loyal customers. The prize offered by AMD is a free game to the user from a list of games. To avail this prize, you must own a desktop or notebook powered by specific AMD hardware.
The games on the list include Guacamelee, Dirty Rally, etc. Users who have purchased high-end AMD hardware can choose from games like Saints Row 4, Far Cry 3, etc.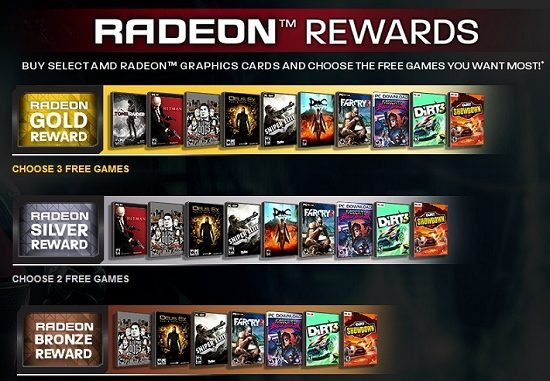 ---
---
AMD has said that they will add some new products to the list, but those products are yet to be released. Therefore, if your AMD product is not listed above, then it will not be listed in the future.
How to Check Eligibility for AMD Rewards?
If you purchased any of the AMD products listed in the above section, then you are eligible for the AMD Rewards program. However, there are ways to check your eligibility for the free game directly through the AMD website. You should visit the AMD website created for the game promotion and create an account. From that account download AMD Product Verification Tool (PVT). After downloading the tool, run it on your computer and follow the instructions to redeem your free game.
Requirements for AMD Product Verification Tool?
Aside from purchasing the correct AMD product, you must purchase it from a participating retailer approved by AMD. These retailers can be System Integrators, e-tailers, specific retailers and/or other partners. After the purchase, the retailer will provide you with a coupon code. This code needs to be entered on the AMD site to redeem the promotional benefits.
Preferably, you should contact your seller for more information before contacting the AMD website. That's because the coupons are active for a limited time period after which they can't be redeemed. Also, remember that these coupons are distributed through multiple methods, like inside the product box, through email or on the receipt. If you bought the right product, but didn't get your coupon code, then you should contact your seller.
How to Access the AMD Product Verification Tool?
The AMD Product Verification Tool can be downloaded for free from the AMD Rewards website. All you need to do is create and account with a valid email ID and provide the rest of the mandatory details. After logging-in to your account, provide the coupon code details and you will receive the game activation code in exchange.
There can be slight changes to this process as some products need to be installed and verified before AMD allows you to use the game activation code. Also, the redemption steps for each game can be different, but overall it will be easy for you to complete the whole process unless the AMD product verification tool is not working properly.
Often it's seen that the AMD product verification tool is either not installed properly or is not running after installation. These problems are so frustrating that despite providing a rewards program AMD is at the receiving end of the people's anger.
AMD Verification Tool Problems and Solutions
As mentioned before, a lot of users are encountering problems with AMD Verification Tool installation and working. These problems are wide-ranging, therefore, we will be sharing some tips which might help you resolve these problems. The solutions are pretty easy to implement and they will surely work unless the problem is due to the AMD website.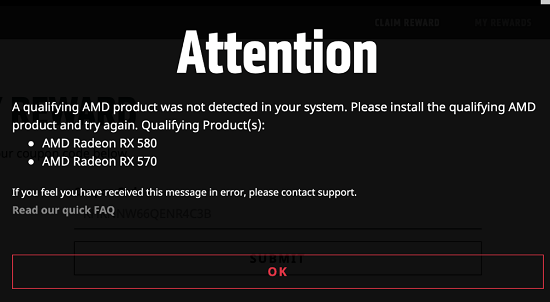 If you are facing trouble with AMD PVT, then make sure that you are following the tips given below:
Save the PVT file on your computer, then run it from there. Never run the PVT file directly from your web browser as it will surely cause some problems during installation.
Never change the name of the downloaded PVT file because during installation this file exchanges information with the AMD site and any change in the file name can create problems.
Use popular browsers to download PVT files. Most users have said that their experience with Mozilla Firefox has been good, although you can use MS Edge and Google Chrome as well.
After installation, when you are running the AMD Verification Tool, make sure that your web browser is open and you are logged-in to the AMD website. This ensures faster verification of your details.
Check the version of the Product Verification Tool installed on your computer. If it's an older version, then install the latest version and try verifying again.
Make sure that the anti-virus program is not obstructing the download of the AMD PVT. If that's the case, then add this tool to the exception list of your anti-virus program.
If overclocking is turned-on on your computer, then turn it off. After you turn off overclocking, shut down all the related programs. You have to shut down the programs and not just turn them off.
Turn off ad blockers or pop-up blockers on your computer. These apps stop the display of pop-ups, which may prevent you from seeing the download.
Turn on the "Hardware Acceleration" settings on your web browser. Usually, this setting can be accessed from the 'Advanced Settings' menu of your browsers.
If you are using a laptop for this process, then make sure it's not running on power saver mode.
Make sure that your computer is up-to-date with the latest version. You can restart your computer to apply updates.
If none of the above tips have worked for you, then you should look at the solutions shared below. Maybe they will help you in solving your problem.
You Have a New Account
AMD verifies all the information provided by you before it activates your account. The verification process may take up to 2 working days or 48 hours. These 48 hours doesn't include weekends. Therefore, if you have opened your account recently, then wait for a few days before AMD activates it.
If this is the case, then the problem is not with the AMD PVT, but with your account. Just wait for some time before trying any other solution to this problem.
Solving the "DNS" or "Not Genuine" Error
If you are shown error messages like 'your product isn't genuine' or 'the problem with your DNS server", then try to solve this problem by following the four suggestions given below:
Do not rename the Product Verification Tool file you downloaded.
Run the PVT file for installation after it has been completely saved on your computer.
Do not start the PVT installation from inside the web browser window.
Try to download the file from multiple browsers if you are facing this issue on one browser.
One of the above suggestions should work for this problem.
How to Fix If Unable to Detect Your Product
Many users complain that after installation when they run PVT to detect their product, but it's unable to detect their AMD product. The first thing you need to do is to verify if your AMD product qualifies for the rewards program. If it does qualify, then make sure that it's set as the primary graphics card on your computer. You don't have to keep it as your default or primary card for ever, it's only until the product verification process has been completed. You must set the AMD product as the primary card before you can log-in to the AMD site.
In this case, the AMD graphics card is already set to the primary GPU, but if you are encountering this problem, then you must contact the AMD support staff for a solution. They will reply back with the necessary details within a few working days.
Your game may be unreleased
AMD has listed many popular and desired games in its list. Therefore, it sometimes happens that they list a game which has not yet been released for the general public. In this case, you can contact AMD and they will request you to choose some other game in place of the one you have selected.
However, if you decide to wait for the release of the game, then AMD will keep your choice reserved and you will be notified with the necessary redemption details on the activation date of your chosen game. All you have to do is visit the AMD rewards site on the day of the release and visit the 'My Rewards' section. There you will find all the details and instructions necessary to activate the game.
Fix it if you can't see the game after verification
If you are unable to see your game, but are sure that its verification was successful, then you need to solve this problem separately.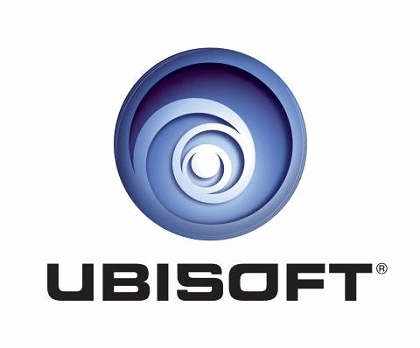 Most probably, the problem is with your UPlay Library. If you are unable to see the game in your UPlay Library, then verify that you are seeing the correct Ubisoft account. If you only have one Ubisoft account or you are seeing the right account, then you should delete your UPlay cache. Follow the steps given below to do that:
First, close the UPlay app on your computer and use File Explorer to locate the folder where UPlay and Ubisoft Game Launcher are installed. Usually, it's inside the Program Files folder on the C-drive.
Rename the cache folder to 'wastecache' or some other name which can be easily recognized later.
Now, restart the UPlay app and check your account to see if you can see the game or not. If the game is still not visible, then contact the AMD support staff.
If you are unable to see the game in your Stream library, then check all your Stream accounts to find out which account was used to activate the game.
Unable to Redeem Your Code
If you have the right product, but the code isn't working, then maybe you purchased it from a seller which was not a participating retailer. Therefore, you should ask your seller if they are eligible to participate in the AMD Rewards program. Also, the code will not work if you purchased a used product as most probably the code will have already been redeemed.
Conclusion
The decision by the AMD to reward its loyal customers is an amazing idea. This program gives you an opportunity to try new games or the ones which you have always wanted, but were costly to purchase. Although AMD Product Verification Tool has some problems, they are easy to solve if you follow the suggestions given above.