We have curated the best utilities available in the market which can search find and update drivers automatically.
Best Driver Updater Utilities
Free Automatic Driver Installer / Updater Software
This list include mostly free software but they also have optional paid option which provide some more features like access to more rare drivers and increased download speed.
A complete free and open source utility.
---
---
Snappy Driver Installer is a freeware tool available online. This tool runs in any version of 32-bit and 64-bit Windows. You can download multiple driver updates at once. After the downloading process gets finished, this tool gives you instant access to install the downloaded updates.
Key features:
This tool doesn't have any advertisements, doesn't limit download speeds and you can update as many drivers as you are willing to do.
It is portable software, doesn't require any installation. This means you can store this tool in an external hard drive.
You can install updates even without having an internet connection, but you must have downloaded them before. In other words, it supports offline driver installations.
It comes with SDI Lite and SDI full versions. Full include all offline drivers. But it is very large and need a torrent to download. In lite it uses the internet and only download the required drivers only.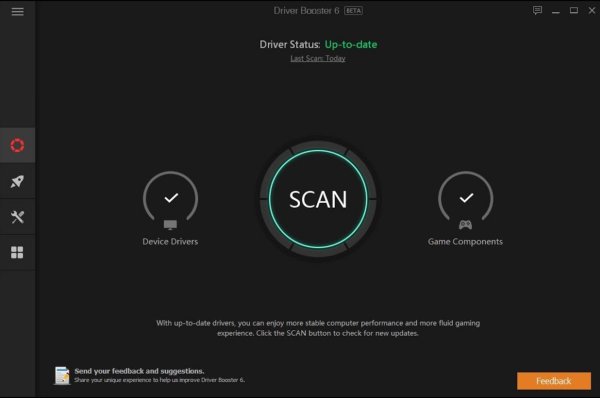 This software comes free but also have the option to buy Pro subscription for increased speed and access to more drivers. It can be run on any version of Windows. We find this driver updating tool very incredible as it scans your computer drivers status and suggests you relevant updates, rather updating all your drivers automatically. This free version will let you choose and decide which driver you want to update, through this tool. It's just a matter of few clicks.
Key features:
This tool can be scheduled to automatically find outdated drivers by performing a background scan; you can easily download and install driver updates by taking a glance over the available updates.
It also creates a restorable backup before installing the updates, so you don't have to worry about it if something goes the other way.
Also, a nifty feature of this tool is that it enables you to hide the installation windows and other popup messages and allows you to do the installation process in the background, so you don't have to click dozen times on each driver update installation.
3. Advanced Driver Updater
Created by SysTweak Software, Advanced Driver Updater is a clever software to update drivers on your system. You essentially need to check your system after the installation the tool. It would figure out the obsolete drivers from that point and looks for your authorization to update them. What's more, Advanced Driver Updater permits you to take backups of drivers on your system, which can be reinstalled anytime in the future when something goes wrong.
Further, the product is accessible in various languages, for example, French, Spanish, Italian, and so forth. And is also compatible with Windows XP, Vista, 7, 8, 8.1, and 10. It is also a free tool but have the option to purchase a full version to unlock more advanced features.
Avast is well known for free antivirus software. They also have a driver updater software but it is not available for free. It is a paid software. We keep this in the list as it is owned by the trusted brand Avast. So it is safer to use this paid driver software instead of using any other non branded software. It claims for a driver database of 600,000 Drivers and scan for the latest drivers from more then 1000 providers.
Comparison table of top 4 automatic driver updater software
These are compatible with Windows 10 / 8 / 7 for both 32 bit and 64 bit architecture.
Drivers for every hardware are available for free at their respective owners's website. We advice you to download drivers directly from the manufacturer website. See how to install drivers for Free.
Does these software really work?
Though there are lots of free & paid driver update software available in the market but they can not be trusted easily as they also can inject malware or can collect personal information from the system.
So always consider the reputation and brand before installing them on your system. We are providing a list of some good to use utilities. Actually they do really work and are very easy to use.
Some of them are even completely free (not the free trials) as an open source community utility and some have paid option. These all can be trusted but still use on your own risk.
---
Let us know what do you think about these tools. Share your experience or ask any question using the comment section below.