Are you wonder what a .DMG file? If you are familiar with macOS you surely know them. However, for Windows users, it is a little known format. Well, lets see what a .dmg file is and can we open it in Windows 10?
What is a DMG file?
Actually, .dmg is a file type created by Apple specifically for Macintosh devices. DMG are mountable disk image that allow Mac users to install files and software from the internet. They are equivalent to ISO files in Windows. When you open them a new drive is created with files & folders in it. When accessing it is possible to install the program or move them to the application folder.
How to open DMG files in Windows 10?
They are Mac files, so can we open them in Windows? Yes, we can but Windows 10 does not have a native tool to manage these files. Therefore, it is necessary to use third party apps. Below we will show you some options to open these files in Windows 10.
1. 7-zip
This is an excellent tool for compressing and decompressing any type of file on the PC. It is also open source and free. It also allows you to manage DMG files.
1. Download and install 7zip software on your computer. Here is the download link: https://www.7-zip.org/
---
---
2. Right-click on the file and open it.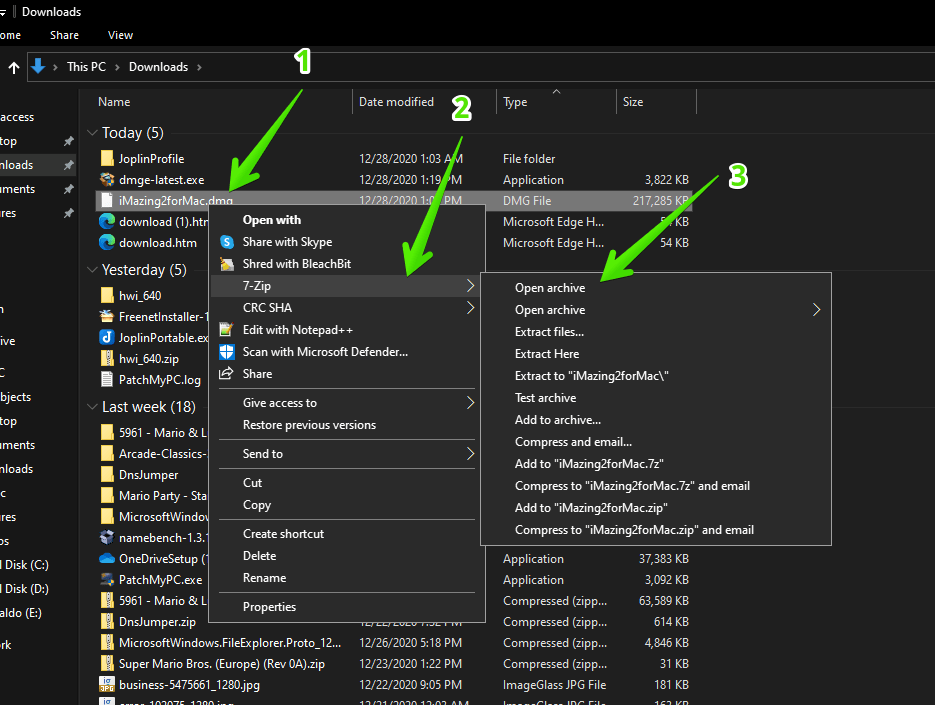 3. With this option you can see all the files present in the DMG file.
4. To see all the files in detail, just use the Extract option.
5. Then you will see all the extracted files in the selected folder.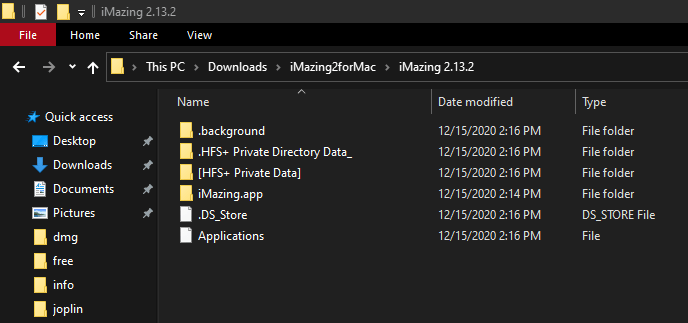 2. DMG Extractor
This program is not free. However, you can use the trial version for specific cases. It allows you to manage files of up to 4 GBs in size.
1. To start, download DMG from here. Then, run it normally.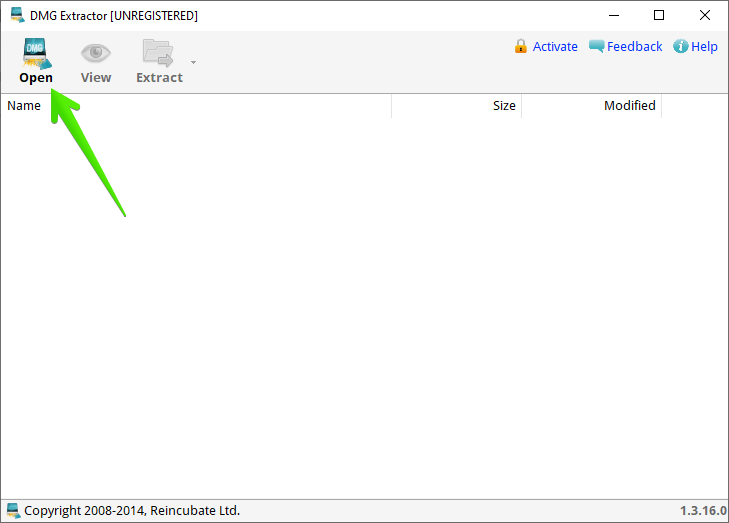 2. If everything is in order, then you will see the content of the extracted file.
3. PeaZip
Finally, I show you another free and open source option. Indeed, Peazip is designed to compress and decompress files. However, among its many functions, is to manage DMG files. Its use is similar to 7-zip as it integrates into the Windows context menu.
1. Download and install Peazip software.
2. Once installed, just right-click on the DMG file and press Open as archive.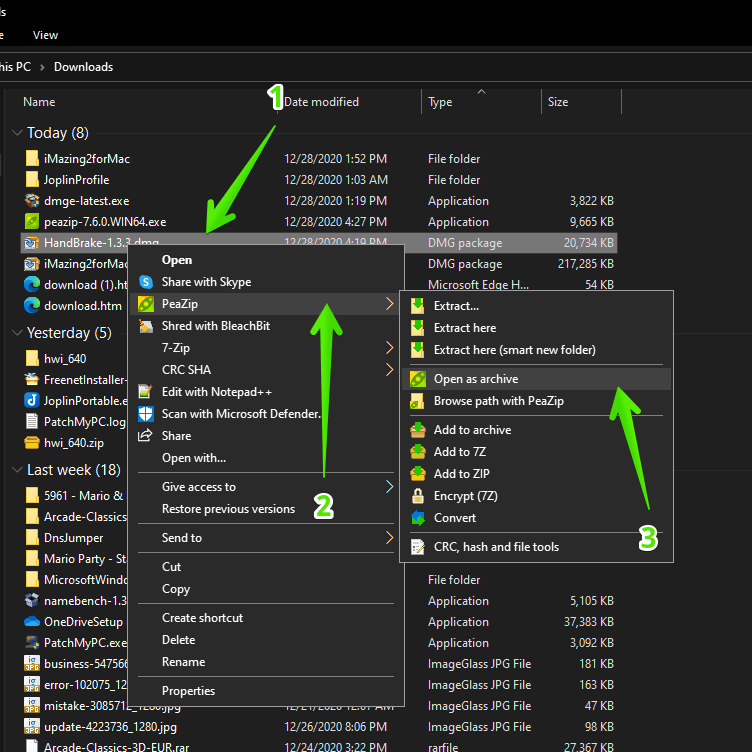 3. Immediately the program content will be displayed within the program.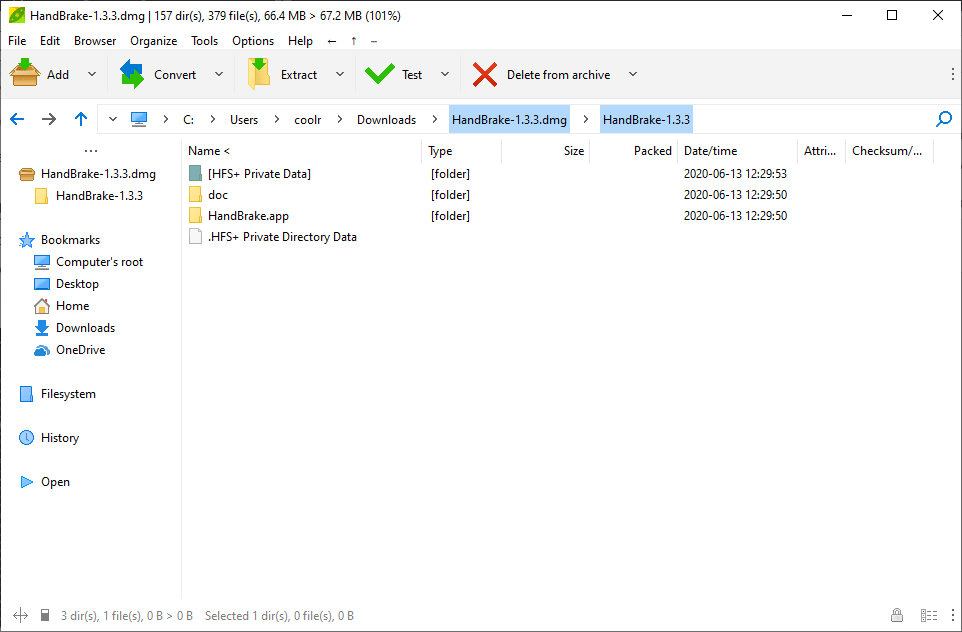 4. You can extract the whole content from there or using the context menu.
5. With this intention, click on the Extract button.
6. In the following menu, select the folders to be extracted and the destination. Finally, press OK.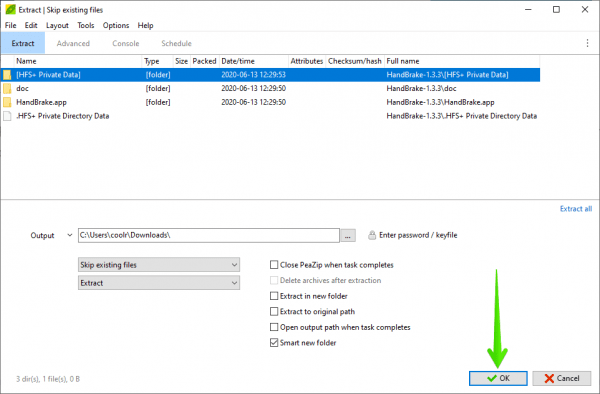 7. Back in the file explorer, you will see the successfully extracted content.
We have seen different ways of managing DMG files in Windows 10. As you can see, it is not a complicated procedure. Also, if you want to know how to open other types of files, let us know! We are here to help you! Greetings!