Question.
I got a virus named as "PC optimizer Pro" when I installed adobe reader from internet. I tried lot of steps from internet but not success. I can't anything on computer. It seems to taken over all the control. Any suggestion: How to remove PC Optimizer Pro virus?
How to remove PC Optimizer Pro virus from Computer, Laptop, Notebook, windows xp, vista, 7, 8, 8.1.

Explanation & Answer.
PC optimizer Pro is categorized as a malware program, it is a paid registry cleaner program. It can controls your all popular web browsers including Google Chrome, Internet Explorer, Mozilla Firefox etc. These products are Scam and they uses the frighten tricks to make user to purchase full version of the software.
PC optimizer Pro is related to another program called Fake Antivirus. Once it is installed into your computer. You will be faced lots of problem with this malware program. It will display false warnings and tells you about serious system errors and problems. Even though none of these notifications are true. Your computer & internet speed perform very slow than usual. PC optimizer Pro can scan your computer without your permission.
PC optimizer Pro added into your computer via free software packages without your knowledge. This malware program is also bundled within the other malicious websites. So you should pay attention when you download a free software packages from internet. Be very careful what you agree to install.
---
---
Technically, PC optimizer Pro is not a virus, but it does display lots of nasty symptom such as root-kit capabilities to hook deep into the O.S, browser hijacking, display fake alerts, advertisements and sponsored links on your computer screen. it's categorized as a browser hijacker (Adware), "PUP" (Potentially Unwanted programs).
So you should immediately remove PC optimizer Pro from your computer to secure your browser. In order to remove this malware, you have to follow some article steps very carefully.
Steps
Step 1 : Reboot your computer with "Safe mode with Networking" to Uninstall PC Optimizer Pro from computer
Turn off

your computer.

Turn back on

your computer, immediately tap

the

"F8"

key

(pressing & releasing repeatedly "F8" Key) on your keyboard until you'll get the advanced boot option

(As shown on below screenshot)

. If you're using Windows 8 then hold the "

Shift

" key while tapping the "

F8

" key.
S

elect

the option "

Safe mode with Networking

" using arrow keys on your keyboard, then hit

Enter

button.
Windows will start in the

safe mode with networking

and then you'll prompted that login into your account, so please login into your same account, which you've login usually. Then you'll get your desktop with Safe mode.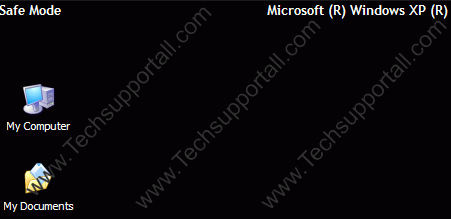 Step 2 : Remove Registry infection, which have been infected by PC Optimizer Pro.
First of all we need to repair windows registry, so that we can run any program/tool so that we can able to begin a scan with one of anti-malware software and can be able to remove PC Optimizer Pro completely.
2.1 : Download "Registry-Fix.reg" from below link.
OR
2.2 : Double-click on that downloaded Registry-Fix.reg file to run it. (As shown on below screenshot)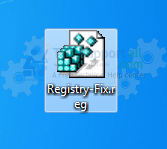 Download : Registry-Fix.reg
2.3 : It'd prompt you below message, then click on Yes. (As shown on below screenshot)

2.4 : It'd give you another message, click on OK. (As shown on below screenshot)

Step 3 : Uninstall Koox System Optimizer from

Control Panel



Click on

Start

button and then click on Control Panel

.

Now click on

Programs

–> Program and Features

–>

Uninstall a program

().
For Windows XP users only

click on

Add/Remove Programs

.
You'll get a window which have listed all the installed programs.

Uninstall

Koox System Optimizer from there.
Step 4 : Remove PC Optimizer Pro with Malwarebytes.
Download Malwarebytes.exe and then run a quick scan. If PC Optimizer Pro will notify you that malwarebytes is a virus. Then please ignore it, because their all alerts are completely fake, do not belive on it. Just ignore that until it removed. After Removed, install a legitimate Antivirus.
4.1 : Download Malwarebytes Anti-Malware Free, then double-click on it to install it.
http://www.techsupportall.com/malbyte
OR
If above link haven't worked, then click on below link to download malwarebytes-chameleon version. (Note: It'd download a zip file, zip file contained have lots of files, you can double-click on any one, It'd start malwarebytes-chameleon version)
http://downloads.malwarebytes.org/file/chameleon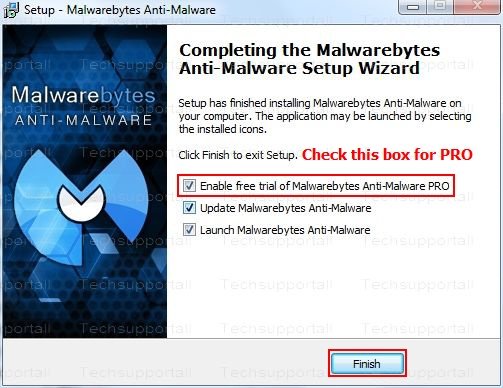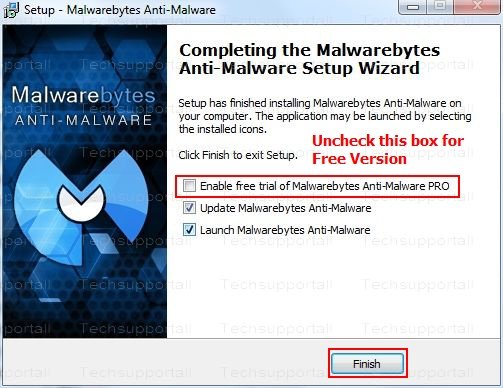 4.2 : Update online Virus Definition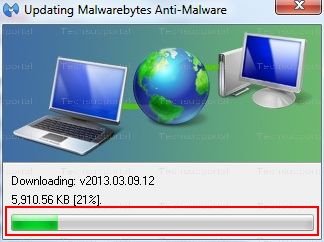 4.3 : Select the option "Perform quick scan", then click on Scan.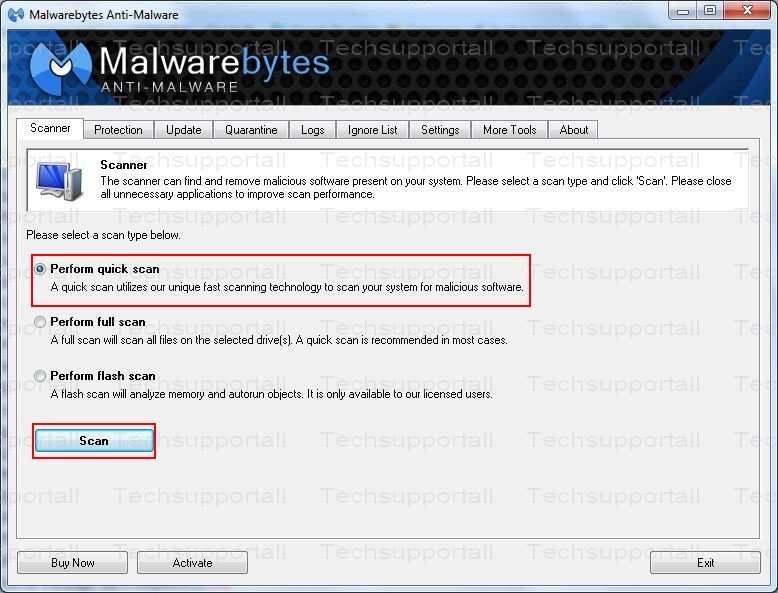 4.4 : When the scan Finished, click on "Show results"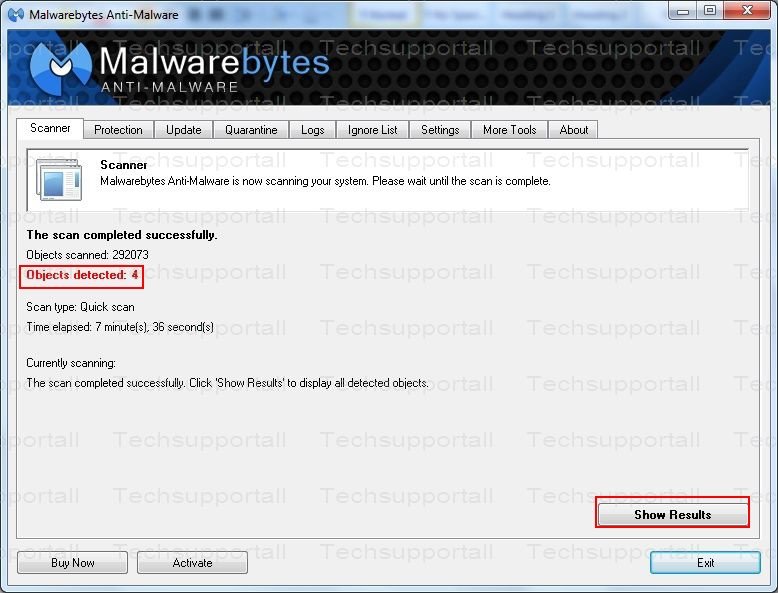 4.5 : After clicking on Show result, it'll give you a another window, where you'll get a page named as "found threats". Click on "Remove Selected" button to remove all the viruses which are selected.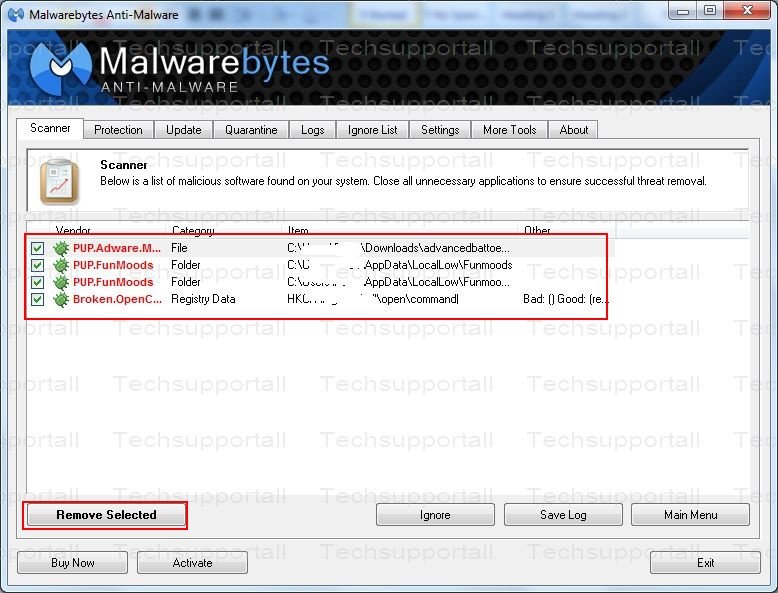 Step 5 : Remove PC Optimizer Pro with Hitman-Pro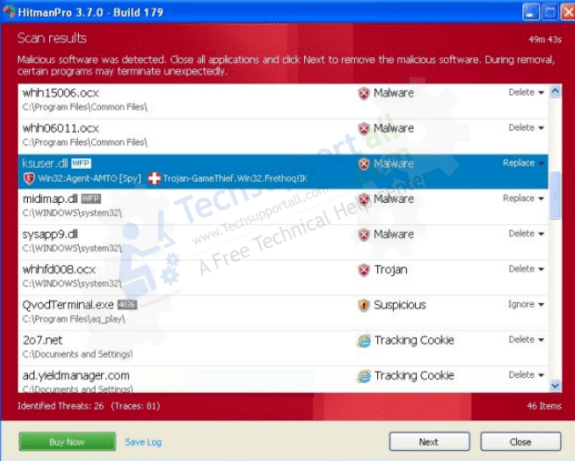 Install Antivirus Protection on your computer immediately
Search String
How to delete PC Optimizer Pro popup

How to get rid of PC Optimizer Pro virus

Remove PC Optimizer Pro popups

Can't uninstall PC Optimizer Pro homepage

Uninstall PC Optimizer Pro virus

How to remove PC Optimizer Pro from control panel

Keeps showing PC Optimizer Pro warning

Keeps popping up PC Optimizer Pro Alerts

Popup PC Optimizer Pro all of sudden

Eliminate PC Optimizer Pro from my computer

Terminate PC Optimizer Pro from my computer

How to clean PC Optimizer Pro completely

How to clear PC Optimizer Pro from my computer

Can't remove PC Optimizer Pro fake warning

Can't delete PC Optimizer Pro hijack

Couldn't remove PC Optimizer Pro

virus

Won't remove PC Optimizer Pro

Remove PC Optimizer Pro virus manually

How do I stop PC Optimizer Pro warning

What is PC Optimizer Pro

PC Optimizer Pro always popping up

Is that safe PC Optimizer Pro