Remove MagniPic Ads Virus ? (Removal Help)
Question
Every time when I surfing internet and reading any page, a unaccepted advertisement comes up in front of me. Some time on some text I get a two underline links and shows me the same ads on the webpage . I researched on that  and learned that is a bad plug-in which have installed into my all the browsers, however when I am going to delete it from add-on section it won't let it be delete itself. How do i disable/delete  it ?
Solved Answer
Yes, you are right. MagniPic is an adware with have install on your all the browsers. Also it is really very hard to remove it from there. However we have the proper solution for this issue. Follow below instructions to remove it completely. Follow the steps carefully, you will get your issue solved, if  will follow all our steps in a right way.
MagniPic  is a nasty and tricky adware program that displays lots of advertisements, sponsored links through a pop up box on Facebook, Amazon, Google and when you visit other shopping websites.  It can install in all popular web browsers including Google Chrome, Internet Explorer, Mozilla Firefox, Safari etc.
Once it is installed into your computer, you can be faced lots of problem with unwanted changes like your homepage & default search engine  convert  into other malicious websites. It will disable window registry tools and system task manager. Many unwanted  advertisements & pop ups are continue appearance on your computer screen. Your computer & internet speed become very slow than usual. Unwanted plugins are automatically installed with your web browsers.
MagniPic comes into your computer without your permission. It's comes onto your computer via free software packages. So be very careful, when you download a free software from internet.
MagniPic  is not a virus in technical terms, however it's categorised as a browser hijacker (Adware), "PUP" (Unwanted programs). Because anyone never wants to install MagniPic  directly, usually it installs additionally with another software packages.
So you should immediately remove MagniPic  from your computer, otherwise you may be lost your web browsers. In order to remove  MagniPic you have to follow article mentioned steps very carefully.
Steps
1.
To
Uninstall MagniPic from

computer



Click on

Start

button and then click on Control Panel

.

Now click on

Programs

–> Program and Features

–>

Uninstall a program

(Wind7, 8, Vista).
For XP users

click on

Add/Remove Programs

.
You will get a window which have listed all the installed programs.

Uninstall

the programs, if you find any, from below list (Suspicious Programs list). Because all these programs are unwanted. You should uninstall all them immediately.
Suspicious Programs list
MagniPic

Browser defender
Browser protect
Browser protected by conduit
Delta search, Babylon
LessTabs
WebCake 3.0
Yealt
LyricsContainer
VideoSaver
AddLyrics
privacy safe gaurd
unfriend checker
Price peep today
Coupon amazine
TidyNetwork.com
DownloadTerms 1.0
Yontoo

Uninstall

all the unwanted programs, which are not listed here.
Automatic Fixit
Download Adware Remover Tool v3.5 to remove MagniPic Automatically. This is a Freeware utility specially deigned for Adware Removal. This tool can remove adwares from Internet Explorer, Google Chrome, Mozilla Firefox and registry as well.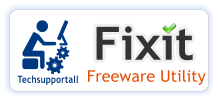 Manual Steps
2.
To
Remove MagniPic Ads from

Internet Explorer
Reset Internet Explorer
Open

Internet Explorer. Click on

Tools

menu (If tools menu doesn't appear then press "

F10

" key once to active the menu bar), click on Internet Option. A

internet option

window will open.

For IE9, IE10

users may click on

Gear icon

. Then click on

tools

.
Click on Advanced tab

,

then click on

RESET

button.
Now you will get a new popup for confirmation, tick mark on

Delete personal setting

then click on

RESET

button on that.

(As shown on below screenshot)
Now you will appear a popup says that complete all the tasks. After completion click on

close

button.
3. 
To R
emove MagniPic Ads from

Mozilla Firefox
Reset Mozilla Firefox
Open

Firefox and then click on

Help

menu (If help menu doesn't appear then press "

F10

" key once to active the menu bar), click on "

Troubleshooting information

"

(As shown on below screenshot)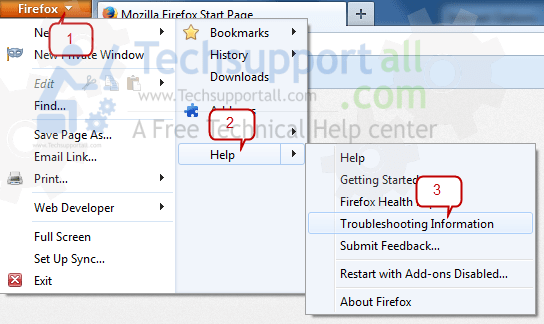 You will get a page named as "Troubleshooting information"

,

click on

"Reset Firefox"

, t

hen you will get a another popup.

Click on

Reset

Firefox

button on that popup, it will take time to reset, so please wait.

(As shown on below screenshot)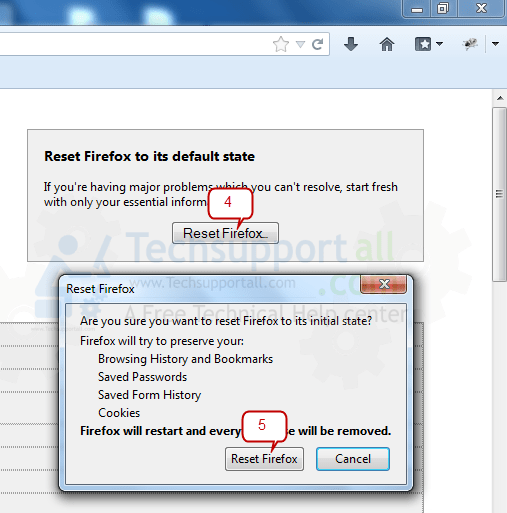 4.
To
Remove MagniPic Ads from

Google Chrome
Remove unwanted extensions from Google Chrome
Start

Google Chrome, click on options icon (Located in very top right side of the browser), then click on

Tools

then, click on Extensions

.

(As shown on below screenshot)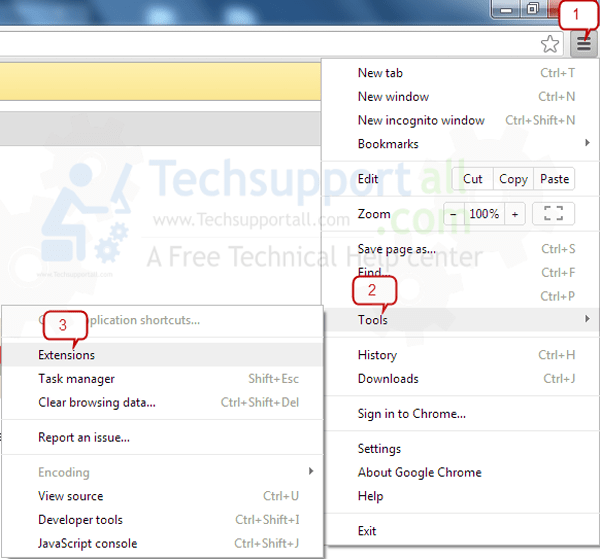 You will get a

configuration page

. which have installed all the extensions, Remove MagniPic extension

&

also remove all the unwanted extensions from there. To remove them, click on

remove (recycle bin)

icon

(as shown on screenshot)
Remove unwanted homepage & search engine from Google Chrome
Start

Google Chrome, click on options icon (Located in very top right side of the browser), click on

Settings

. You will get a configuration page.
Under configuration page find a option named as "

Open a specific page or set of pages

" click on their

Set Pages

. A another window will come up. Here you will appear the bunch of

URL's

under "Set pages".

Delete all

them and then enter only one which you want to use as your home page.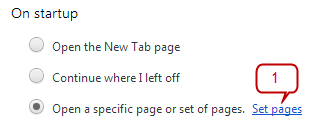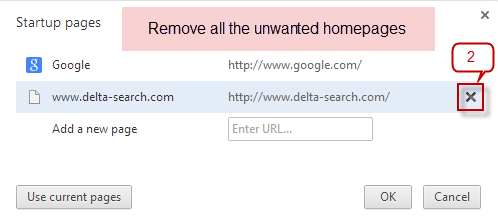 In the same configuration page click on

Manage search engines

button.

Delete all

the search engines from there, just keep only

www.goole.com

as your default search Engine.
5.

To R

emove

MagniPic Ads registry entries

with

Adwcleaner.exe



Here is the proper step-by-step guide to remove any adware from registry, please follow the steps.
5.1 : Download AdwCleaner from the below link.
5.2 : Run that downloaded file (Adwcleaner.exe).

5.3 : When you get it started, click on scan button to search the MagniPic files and registry entries (As shown below screenshot).
5.5 : When scanning process will be finished, click on Clean button to delete all theMagniPic files and registry entries (as shown on below screenshot)
6.
To
Remove MagniPic Ads with

Hitman-Pro
6.1 : Follow Hitman Pro wizard instructions to Install it. Click on Next to scan your computer to find MagniPic infections. Click on Next again to remove all the MagniPic infections. (As per below screenshot).
7. 
To R
emove MagniPic Ads with

Malwarebytes.
7.1 : Download Malwarebytes Anti-Malware Free, then double click on it to install it.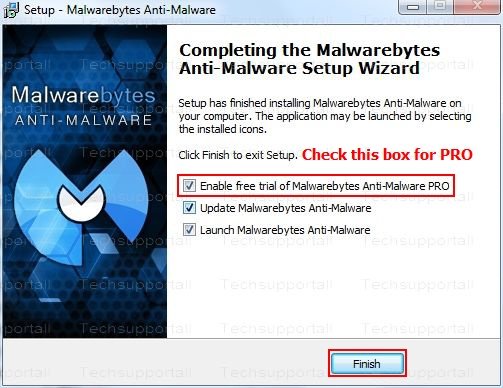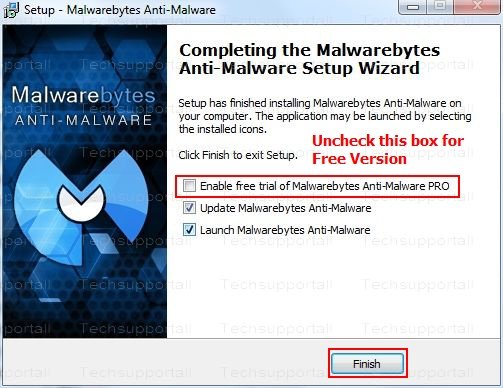 7.2 : Now it is updating the online Virus Definition automatically.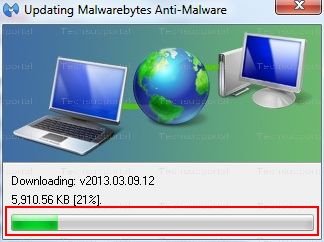 7.3 : Select the "Perform quick scan" option then click on Scan button.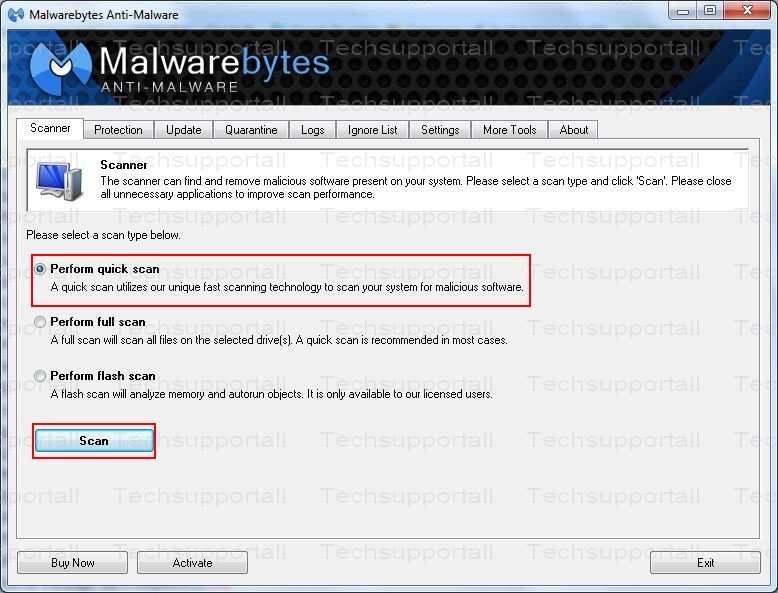 7.4 : When scan would be finished, it will give you a option named as "Show results", click on that.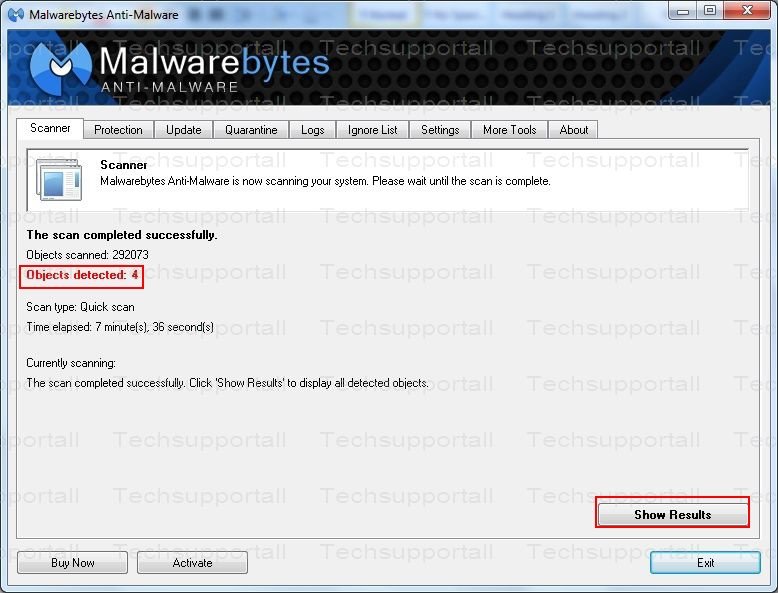 7.5 : After clicking on Show result it will you a another window where you will get the found threats. Click on "Remove Selected"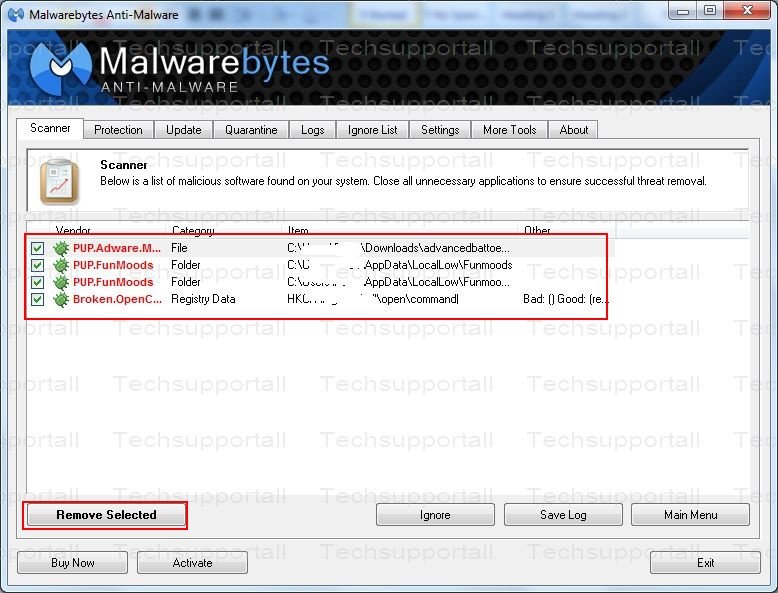 Search String
How to delete MagniPic homepage

How to get rid of MagniPic virus

Remove MagniPic popups ads plugin


Can't change MagniPic homepage

Uninstall MagniPic search page


how to uninstall MagniPic from control panel

Keeps showing MagniPic


Keeps popping up MagniPic

popup MagniPic all of sudden

How to clean MagniPic completely


How to clear MagniPic from my computer

Can't remove MagniPic redirect

Can't delete MagniPic hijacker


Couldn't remove MagniPic

toolbar virus

Won't remove MagniPic


Remove start page MagniPic add-ons manually

How do I stop MagniPic

What is MagniPic search engine

MagniPic website always popping up
Was this article helpful?
Let us know if you like or dislike the post. That's the only way we can improve.