Password fix or factory reset help…plzzzz
I have a Dell Studio XPS 9000 gaming system on windows vista ultimate… it's a hand-me-down from my father and we don't have the password…I have tried making multiple password reset keys out of unused USB's and all falter. I have spent hours guessing but failed and have decided to factory reset it, but also can't find a way to factory reset it. may i please have some help doing so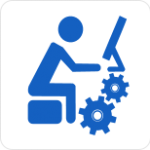 We suggest you to follow the following steps.
Try to recover the forgotten password by using this article.
Restore computer to the earlier date by using System Restore.
Reset computer back to the factory default settings by using this guide.
Please keep me updated with the status of your issue.