A PC security suite is an integral part of essential software installed by computer users these days. Therefore, a lot of security suite providers have entered into this arena to take a slice of this market with some providing solutions which are highly complicated or bundled with tools that are completely useless. In such a scenario, it's refreshing to see K7 security suites, which are wisely packaged into three suites, namely Antivirus Premium, Total Security and Ultimate Security in 2020. In this K7 review guide, we will analyze the features and performance of K7 security suites so that you can judge whether K7 security for PC is a good antivirus suite or not.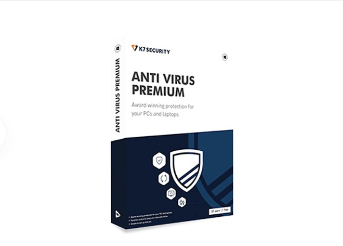 K7 Antivirus Premium Features
The K7 Antivirus Premium is the most basic security suite offered by K7 security, but this doesn't mean that it's short of features.
Advanced Protection
The antivirus protection engine running in all three K7 suites is the same and is fully capable of identifying, removing and protecting a computer from all kinds of virus and malware infections. You get real-time protection with quick scan and quarantine features.
Internet Protection
---
---
Although K7 Antivirus Premium doesn't support URL filtering, but it provides internet security features like Smart Firewall, Browser Protection and Intrusion Detection & Prevention. Therefore, you get reliable protection when you are surfing the internet.
Spyware Protection
This antivirus program is embedded with spyware and ransomware protection, which means you get real-time protection and removal capability from browser hijackers, adware, keyloggers, etc.
Email and Vulnerability Scan
This security suite scans every single email so that all types of malware can be stopped from infecting your computer through email attachments. Additionally, the vulnerability scan offered by K7 Antivirus Premium can help you in closing the security loopholes on your computer.
USB Protection
The Antivirus Premium suite has the capability to scan USB media for various threats and ensures that your USB device is protected from infections by using its feature called USB vaccination.
PC Tune Tools
This suite allows you to clean all the internet temporary files after an internet session and can also erase all the temporary files from your computer.
K7 Total Security Features
All the features offered by K7 Antivirus Premium are available in the Total Security suite as well. Apart from them there are few more features that add further value to this security suite.
Advanced Security
This suite offers webcam protection and data locker feature. Both these features ensure that you and your data get complete privacy over the internet even when you are exposing yourself to web interactions.
Additional Internet Security
Total Security suite supports website filtering, which means it can detect and block access to phishing websites. Also, the Wi-Fi advisor feature shows you the security status of your Wi-Fi connection, which includes the IP address, encryption and authentication type and the name of the connection.
Web Protection
The most prominent difference between Antivirus Premium and Total Security is the web protection features. These features include cloud based security while surfing or searching websites, identity protection and anti-spam capability.
Privacy Control
Total Security suite allows you to block Java applets, Active X and Cookies for enhanced privacy. You also get features like ad blocking and application control for improving your web surfing experience.
Enhanced PC Maintenance
In this suite you get a comprehensive System Performance Tuner to fine tune various processes of your computer. The Secure Delete and History Cleaner features ensure complete removal of all the unwanted files.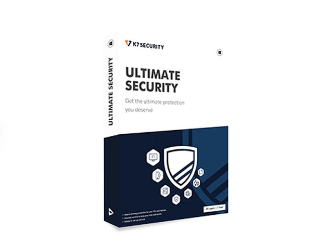 K7 Ultimate Security Features
Along with all the features offered by K7 Total Security you get some additional features in the Ultimate Security suite.
Parental Control
This is an amazing feature that allows you to block websites by categorizing them. It can be highly useful for parents who want to protect their kids from visiting some unwanted websites.
Data Backup & Restore
This is probably the most prominent benefit of the Ultimate Security suite. You get comprehensive data backup and restore facility for local and network devices, along with CD/USB/DVD media.
Wider Support Base
The Ultimate Security suite supports Mac, iOS and Android devices, which is unavailable in Total Security and Premium Antivirus suites.
K7 Security Suites Performance
All the K7 security suites are easy to install and setup. These features are easily accessible from the home screen of their respective programs. Since all the suites use the same antivirus engine, the antivirus protection is truly robust and comprehensive in all of them. Despite highly reliable real-time protection, this antivirus causes almost zero drag on the performance of your computer. The Virtual Keyboard feature is truly useful when you are providing sensitive information on various websites.
The lack of phishing protection in the Antivirus Premium suite is a real minus for users who regularly visit unverified websites over the internet. Such users should instead go for Total Security which is the second most affordable option and provides dependable security in this aspect. However, if you want additional control on which sites the users of your PC can visit, then you will have to go for Ultimate Security suite as it offers parental control which is absent in other K7 security suites.
The data and privacy protection offered by Ultimate and Total Security suites is truly amazing, but you can't expect much on this from Antivirus Premium. The Wi-Fi advisor feature is really useful as it alerts you whenever you connect to an unsecured Wi-Fi hotspot. However, this feature is also absent in Antivirus Premium.
Product update offered by K7 suites is regular and reliable. You can get updates through internet and proxy servers as well as get access to local update servers. Updates are actively accessible at all times and viruses and other infectious databases are frequently updated to ensure the complete security of your computer.
My Opinion
We can confidently say that K7 Security for PC is a good antivirus suite when it comes to features and performance. However, which security suite is the best to fulfill your needs is something that only you can decide. When you compare K7 security suites with their counterparts from other PC security companies, then you will find that K7 security suites offer a lot more features at a much lower cost. If you are intrigued by this huge list of features at such a low price, then you can try the 30-day trial to make a risk-free assessment of your preferred K7 security suite.