How to display disconnected devices in Device Manager
Disconnected Devices are not shown into device manager. Do you wanna see them what devices was connected before into this computer, you can do this, Please follow the instruction, i will give you a small portable utility where you can see old devices.
1. First of all Download the this Device Manager Show_disconnected_devices.exe, run this tool.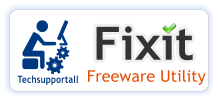 Download Show-Disconnected-Devices.exe
---
---
2. After run device manager will be opened automatically. Now this time Device Manager opened with not-connected device feature.
3. Here you just click on View menu and then click on "Show hidden devices"
5. Finally you can see all the un-pluged devices (Like shown in screenshot)