New ESET 2015 is Available now
About ESET
ESET is in PC Security business since 1987 when they created first antivirus. And now ESET is one of the trusted name in Antivirus industry. ESET Smart security suite also launched the ESET Smart security suite which is a complete internet security suite and one of the best available in the industry. ESET provide solutions for home users as well as to business users.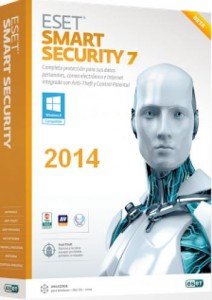 Their main home products are:
---
---
ESET Smart Security.
ESET NODE32 Antivirus.
ESET Family Security Pack.
ESET Cyber Security Pro for Mac.
ESET Mobile Security for Android.
And Business products are:
ESET Endpoint Antivirus.
ESET Endpoint Security.
ESET mail Security.
Latest ESET Smart Security 7 (2014)
ESET released its latest smart security suite ESET Smart security 2014. It has been updated with new security concepts to protect you from zero days threats. It is now fully compatible with windows 8.1 , 7, Vista, XP.
New Features in ESET 2014
Advanced Memory Scanner to detect and eliminate malwares from the memory.
Exploit Blocker to protect the applications which are highly sensitive like browsers, mail clients, PDF readers etc.
Vulnerability shield to provide protection against network vulnerability.
Specialized Cleaners to remove complex malwares and clean your system.
Device control to adjust the scanner , permission to access your devices like Disk storage etc.
Other features that are already in the ESET Smart security suite are:-
Antivirus, Antispam and Antispyware.
Antiphising.
Firewall.
Cloud-powered Scanning for malware.
Parental Control.
Password Protection.
Portable Media Security.
Laptop Location Tracking.
Laptop Activity Watch.
Anti-theft Diagnostics.
One way Messaging.
Out of Home.
After scan Actions.
Host based Intrusion Prevention System (HIPS).
One-click Solution.
Settings for Advanced Users.
The best thing in ESET Smart security is its Anti-Theft feature. If you computer get lost or stolen that its full featured anti-theft system help you to recover that. It sends the screenshot and Webcam photos periodically to your after your reporting of stolen computer. It can also send the computer's location using the WiFi. Even if you lost the computer not stolen then you can display a message on the desktop that finder can contact you to return the computer. So it is also a full featured anti theft software for your laptop or computer. This is the first of its kind.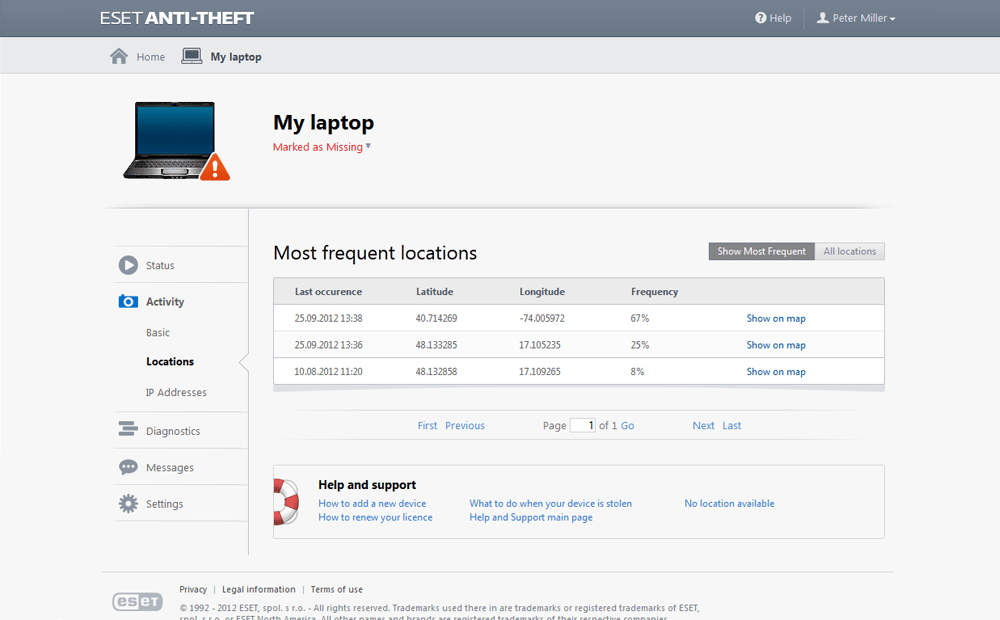 It is also a very light antivirus which have less impact on your system performance.
Its Spam filter is also a powerful component as it scans both POP3 and IMAP accounts. Many other filters only do the POP3 filtering to stop the spam.
Its parental control is basic and does its work perfectly by blocking websites according to age group and even can filter https sites for content filtering. It also block access for proxies.
Download ESET
Click the below link to download and test drive the ESET Node 32 for 30 days trial.
 Download Eset for 30 days trial
ESET Discount
To buy ESET in best and cheap price you can check other ESET discount coupon codes, promo codes, voucher codes