Question
My issue is that whenever I am downloading something in Mozilla Firefox It is not Displaying normal download progress screen. Once the download has finished the knowledge popup shows up of course. So Where has the progress window gone as you move the download is downloading?
Solved Answer
Please notice that recently Firefox has changed its download progress box.  Now you will see a Green Arrow on the top right side corner of the Firefox. It will show the progress bar of your download.
Where is Download Progress in Firefox?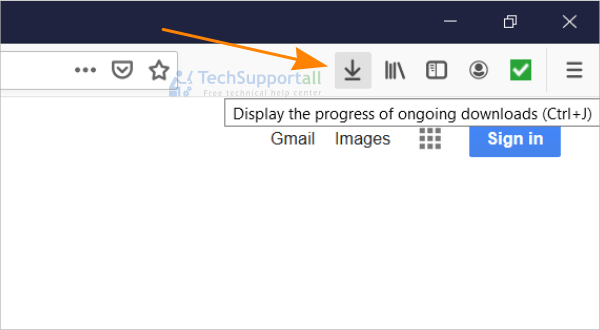 ---
---
Just click on the button looks like Down arrow symbol as shown in the above picture and a Download progress windows will show instantly. To see all the download Click on the Show all download at the bottom of that Window.
If you are not happy with this new user interface then you can also bring back your old progress window.
Restore the old basic download manager screen
To restore the old download manager follow the below steps.
Open the Firefox and type the about:config on the address bar.
Click on the accept the risk to continue.
Now search 'browser.download.use.toolkitUI' and make its value true.
To know more about it refer to this thread at Firefox  http://support.mozilla.org/en-US/questions/955545