I have a HP Desktop running windows 10 how do I set up a WiFi connection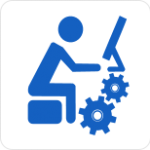 Hi,
You will need a wifi wireless adapter If you want to connect your desktop computer to internet through WIFI. This Wifi adapter looks like a usb stick like this.
Please let us know if need more help.
Thanks