Repair of Windows Vista SP2 without DVD
One of my older computers has some corrupt files and is running Windows Vista Home Premium.
This is just use by my grand kids however I can't get any updates or find where to download a free repair problem to fix it.
Thank you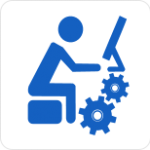 Try the following methods to fix this system file corruption issue.
Method 1:
Open CMD (Command Prompt)
Type SFC /scannow and then hit enter button from your keyboard. It will start the scan and then repair the corrupted files automatically.
Method 2:
Run a malware scan by using following tools – Hitmanpro, Zemana, Trojan Remover.
Method 3:
We recommend you run following windows repair tools one-by-one – ComboFix, Dial a Fix, FixWin Tool.
Method 4:
Repair your Windows Vista operating system using Microsoft Vista disk. Click here to know how to repair Windows Vista.
Method 5:
If nothing worked for you, then we recommend you to please upgrade your operating system to Windows 10 using this how to upgrade windows 10 guide.